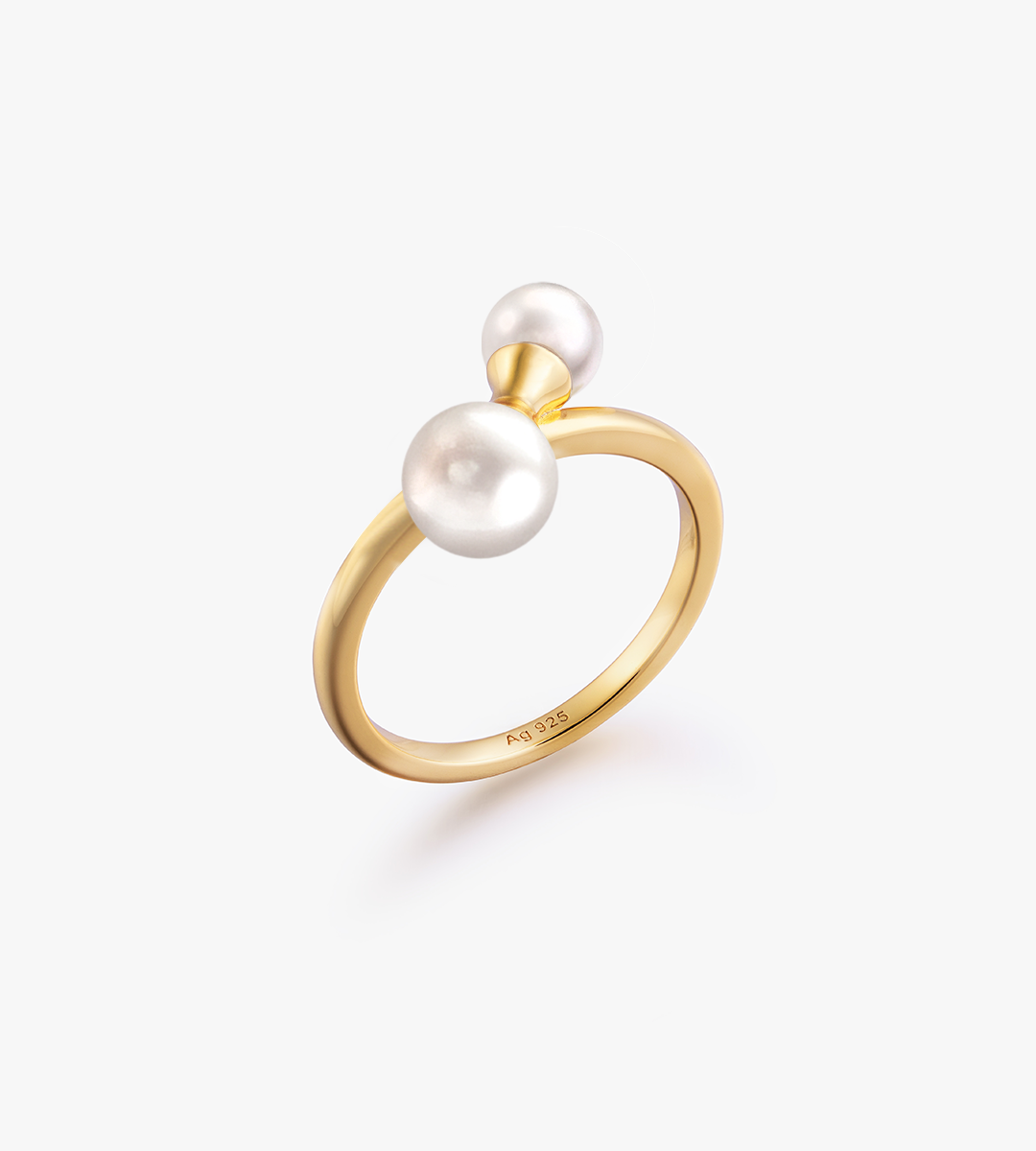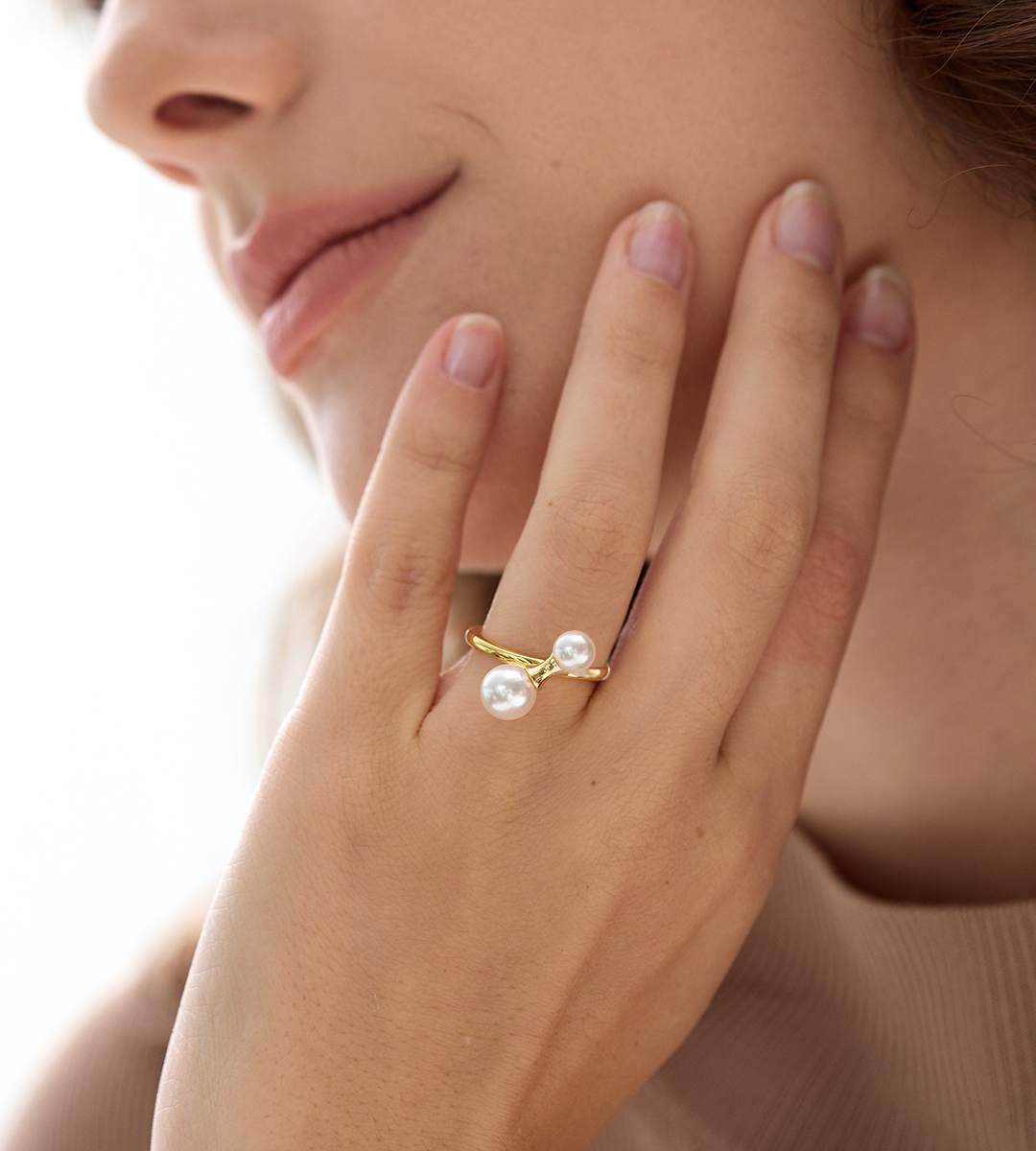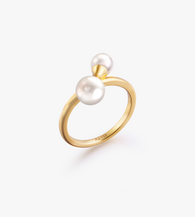 GEMINI
5-8mm Aurora Pearl Ring
High Luster, Round, Clean Pearl
Gold Vermeil
Introducing "Gemini", a ring that masterfully marries the gleam of gold vermeil with the natural beauty of pearls. The foundation of this piece is crafted from silver, which is then meticulously gold-plated to reveal a captivating golden radiance, complementing the soft luster of the pearl. Each pearl, sized between 5-8mm, is rigorously selected to ensure it meets the premium 3A+ grade, showcasing its round, delicate sheen and flawless appearance.

But "Gemini" is more than just a ring. It represents a harmonious blend of exquisite craftsmanship and nature's allure, symbolizing dual allure and boundless luxury. Whether adorned daily or worn to accentuate your unique taste on special occasions, this ring promises to infuse an unparalleled charm and sense of prestige into your style. Choose "Gemini" to bestow upon your finger a dual brilliance and splendor.
Details
Material: Aurora Pearl, Gold Vermeil (Aurora Pearls Are The Finest Type Among Freshwater Pearls)
Pearl Size: 5-8mm
Color: Yellow Gold
For 3 years from the date of purchase, we'll take care of your product if any damage to the material or the workmanship of the jewelry occurs. Just contact us and we'll send you a replacement. Check out more detai is here.
Do you have any doubts or concerns about choosing the right size while purchasing jewelry? Check out our complete size guide!
AS SEEN IN