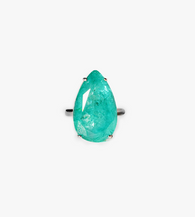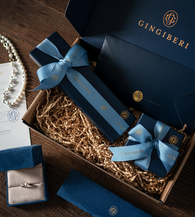 MORNING HI
Aquamarine Ring
Open-ended Design
Dive into the ethereal depths of the ocean with our exquisite Aquamarine Silver Ring. Set in finely polished silver, the centerpiece is a captivating aquamarine gemstone, known for its serene blue-green hues that evoke the tranquility of the sea. Each aquamarine stone is meticulously chosen for its clarity and color, ensuring you receive a one-of-a-kind piece. The silver setting provides a contemporary, yet timeless backdrop, making it versatile for both everyday wear and special occasions. This ring isn't just an accessory; it's a symbol of elegance, calmness, and the mysterious beauty of the ocean's depths. Perfect for those who appreciate the finer things in life.
Details:

Material: Aquamarine & 18K White Gold
Size: Adjustable
For 3 years from the date of purchase, we'll take care of your product if any damage to the material or the workmanship of the jewelry occurs. Just contact us and we'll send you a replacement. Check out more detai is here.
Do you have any doubts or concerns about choosing the right size while purchasing jewelry? Check out our complete size guide!
AS SEEN IN