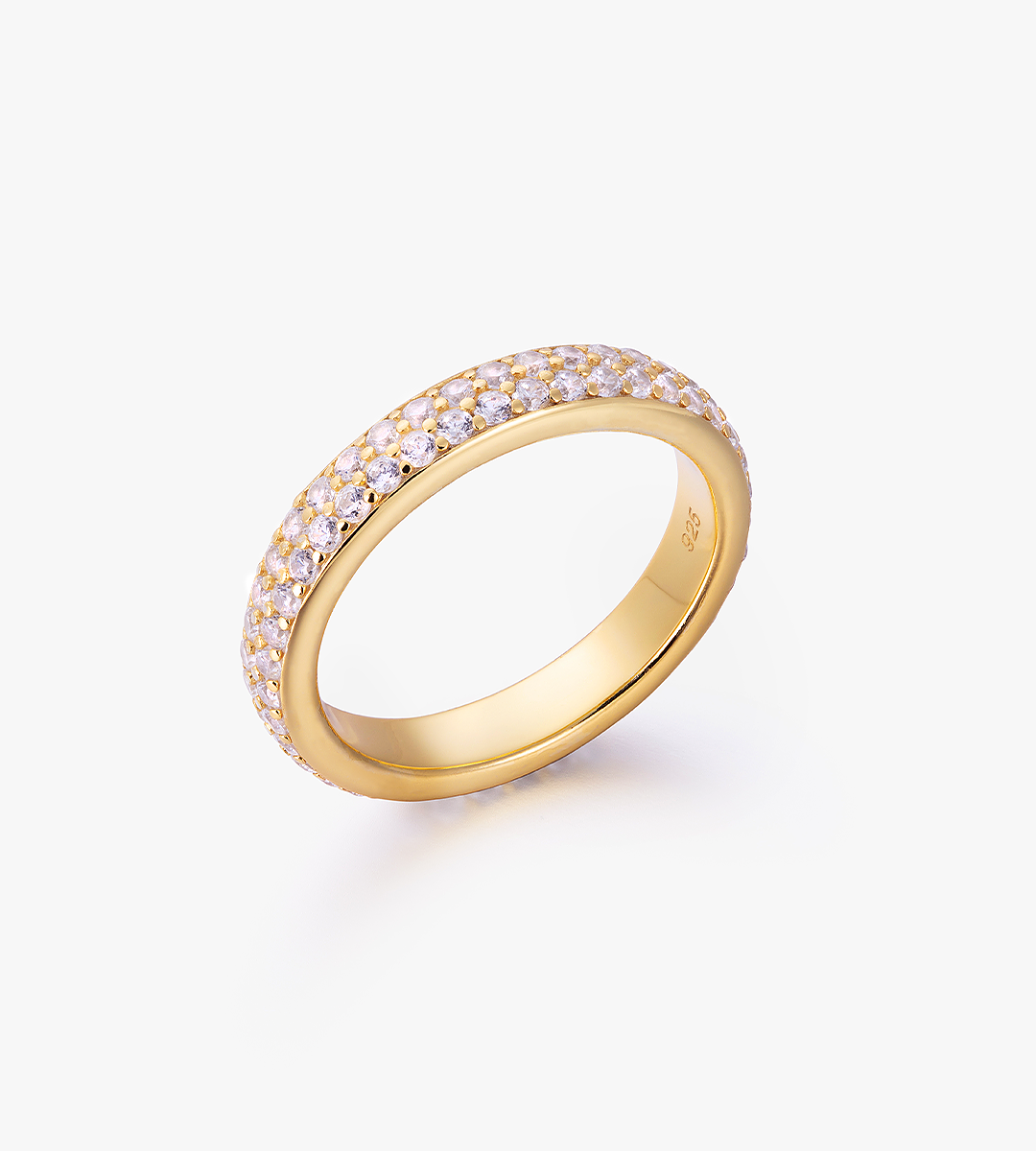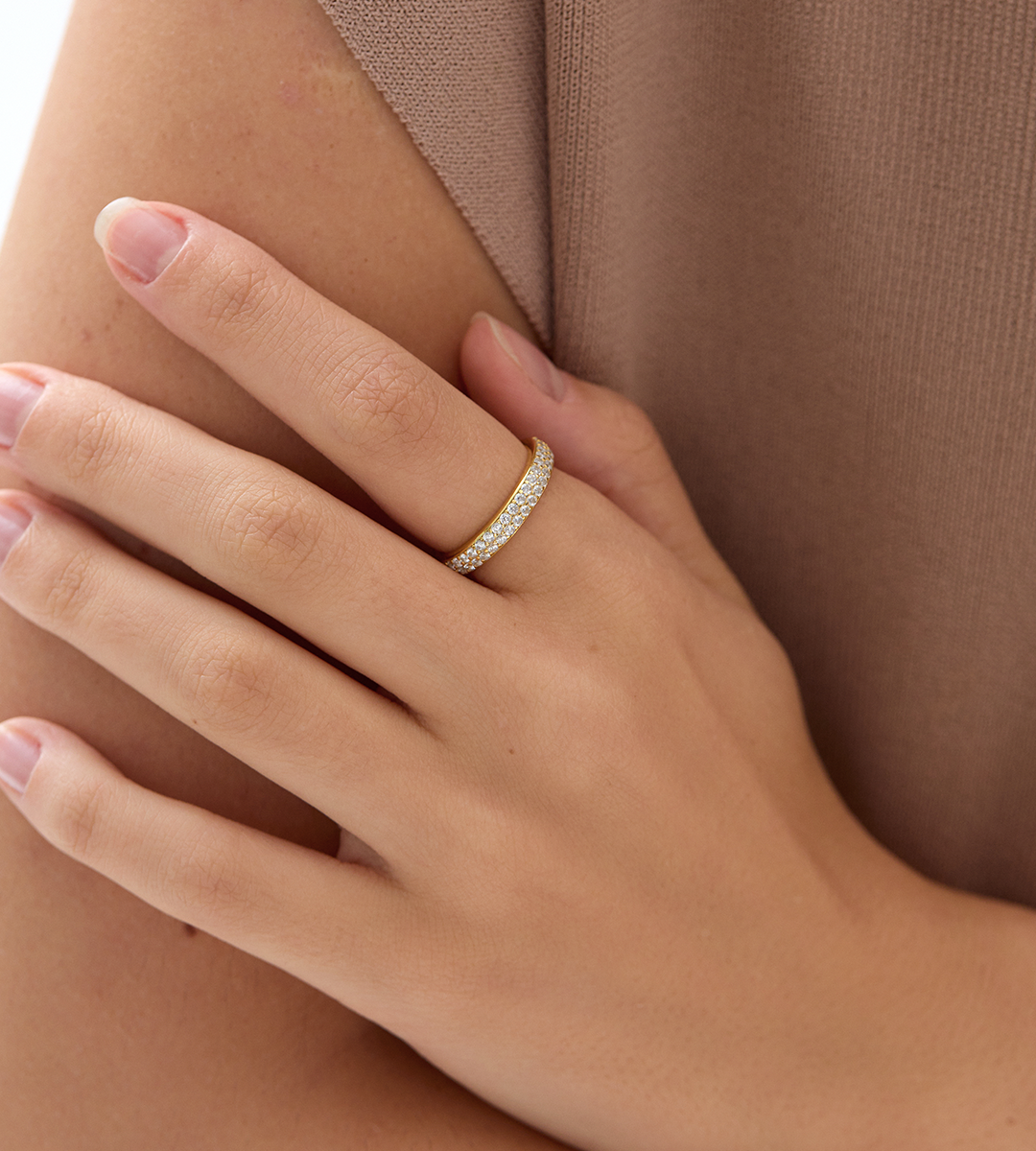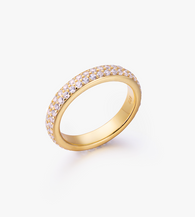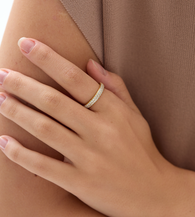 ALPINE SPRINGS
Introducing "Alpine Springs" — a ring that embodies the perfect union of modern allure and the inspiration of nature. Crafted meticulously from pure silver with a gilded finish, this ring is adorned with dazzling zirconia gems, each shimmering brilliantly, reminiscent of stars in the urban night sky. Its design is both elegant and refined, capturing the sophistication and luxury of contemporary urban life.

Yet, the name "Alpine Springs" and its design inspiration draw from the mysteries and purity of nature. This ring mirrors the crystal-clear waters found in mountain springs, symbolizing both clarity and purity. It stands as a testament to the harmonious blend of nature and human craftsmanship, echoing our vision of a harmonious relationship with the environment.

Whether you're navigating the bustling city streets or seeking solace in nature's tranquility, this ring adds a unique sparkle to every move you make. Choose "Alpine Springs" to infuse your everyday life with a touch of nature's freshness and elegance.
Details
Material: Gold Vermeil, Cubic Zirconia
Color: Yellow Gold
Size: US Ring Size 6/7/8
For 3 years from the date of purchase, we'll take care of your product if any damage to the material or the workmanship of the jewelry occurs. Just contact us and we'll send you a replacement. Check out more detai is here.
Do you have any doubts or concerns about choosing the right size while purchasing jewelry? Check out our complete size guide!
AS SEEN IN