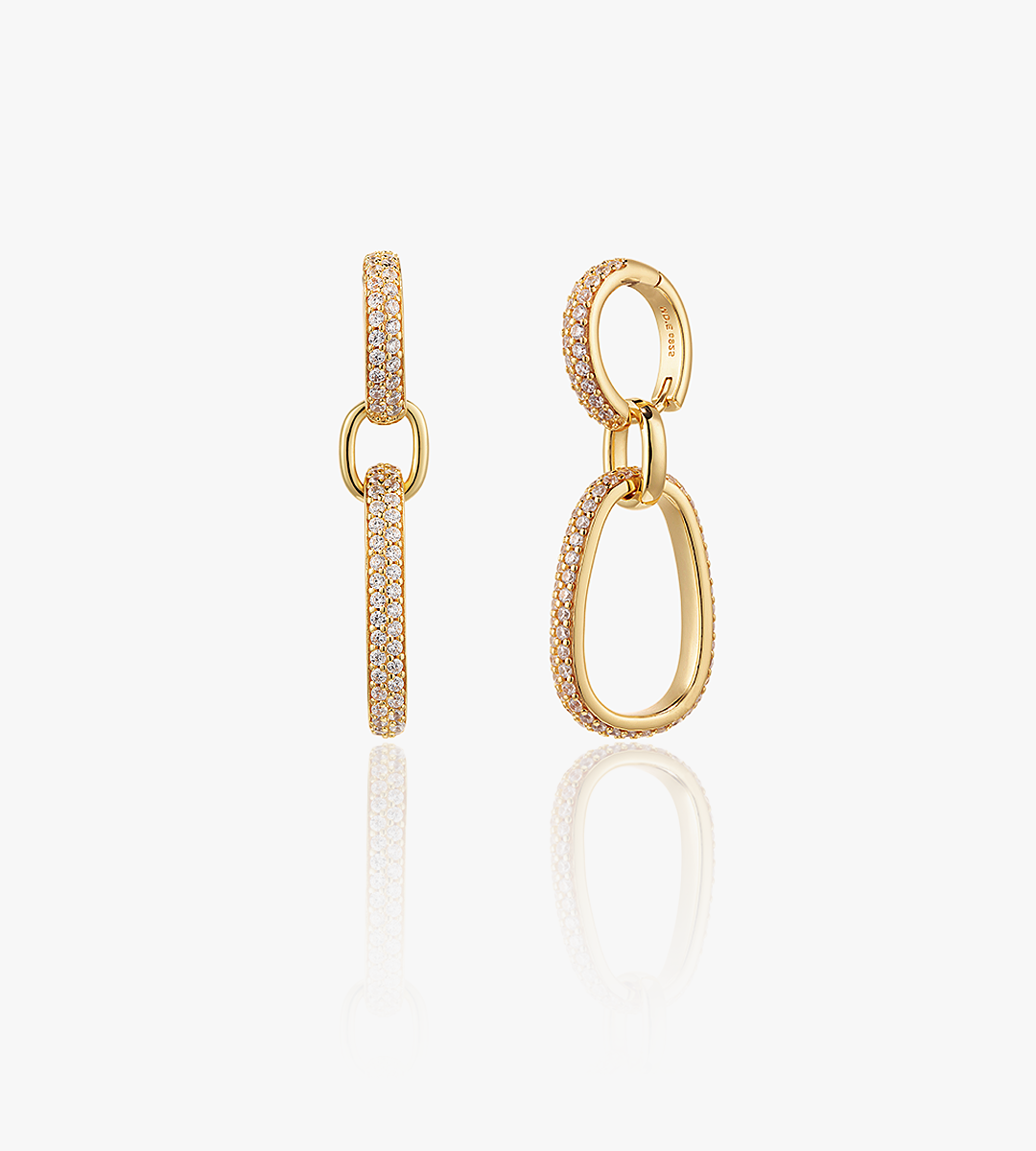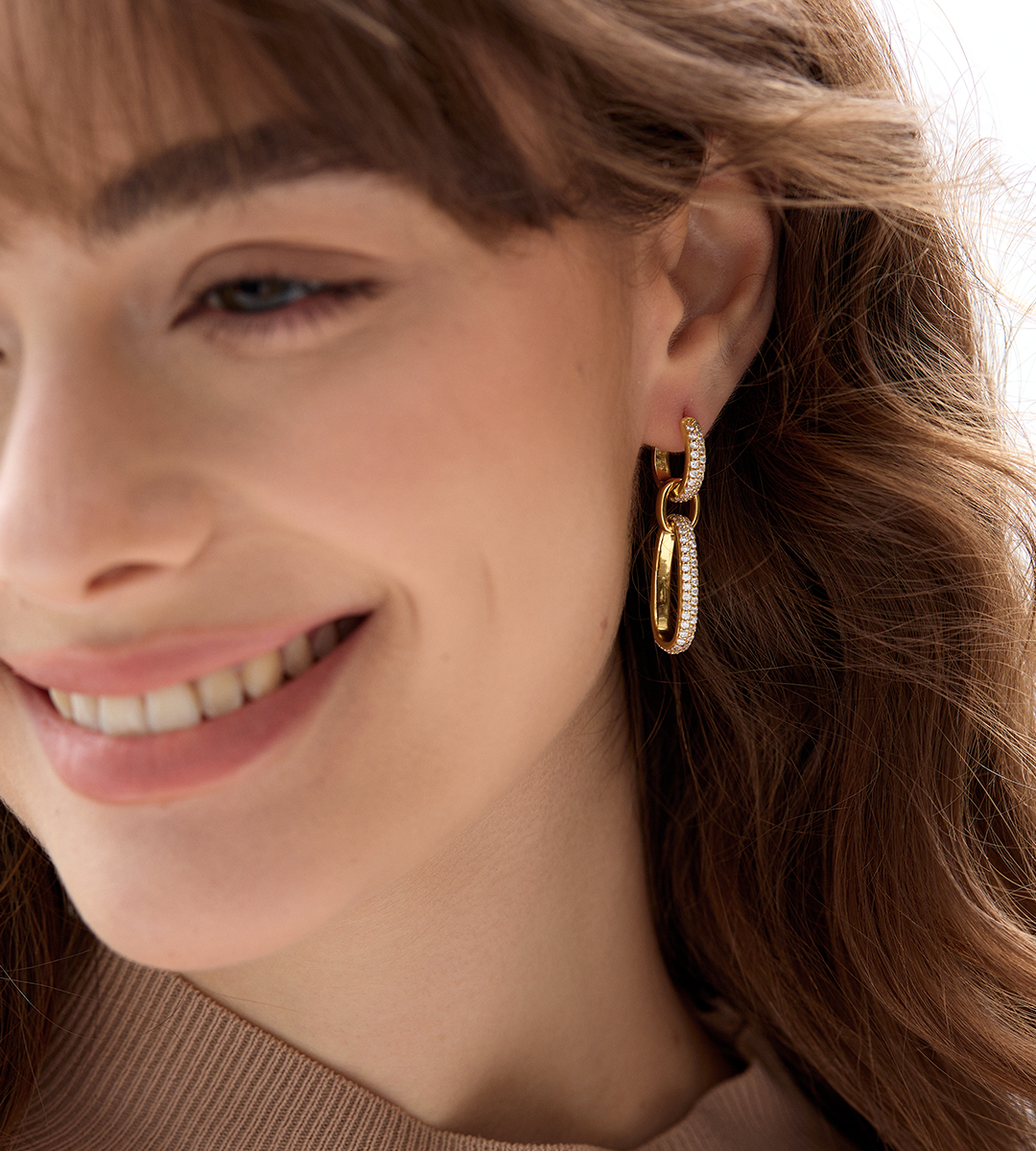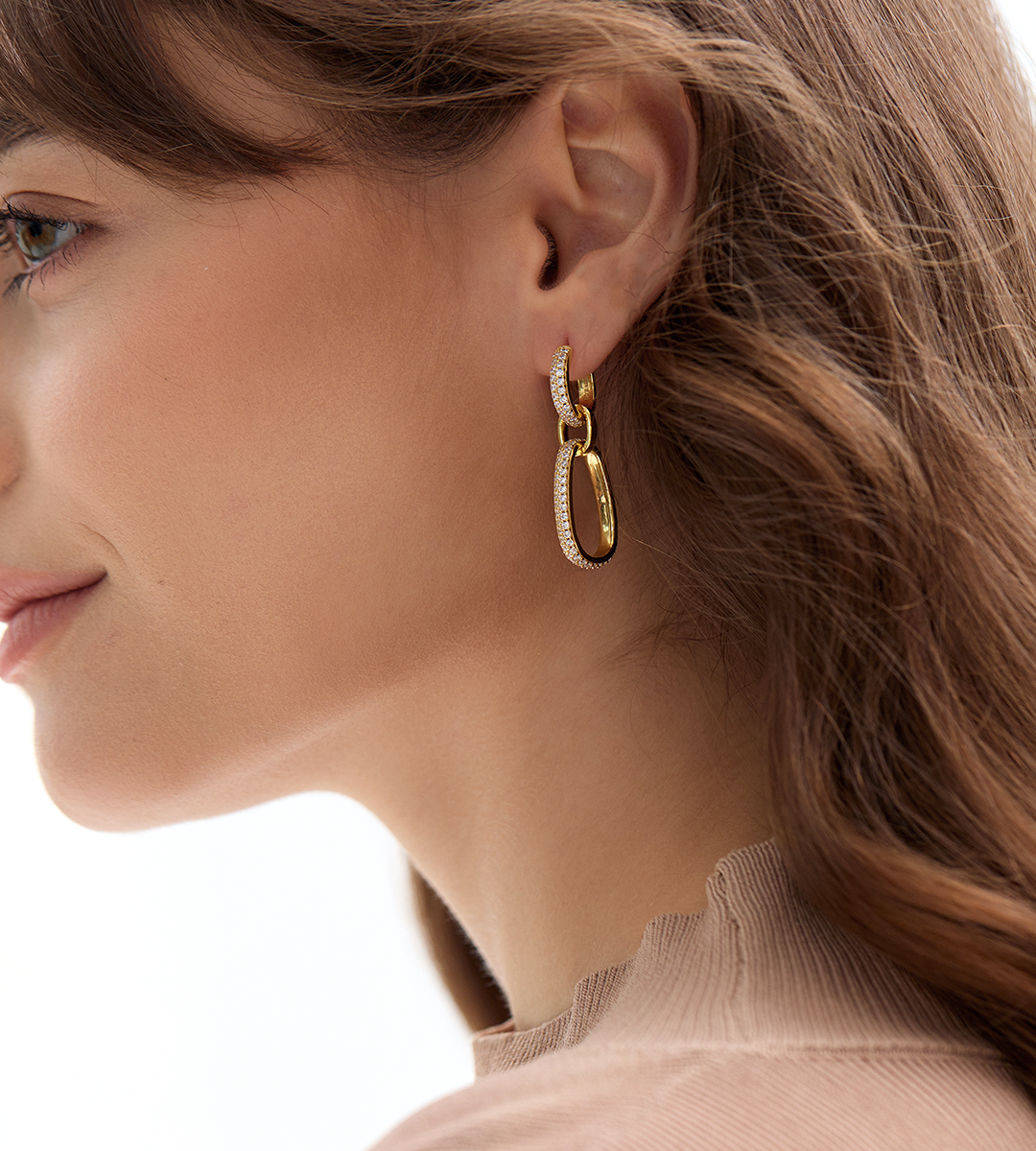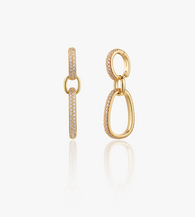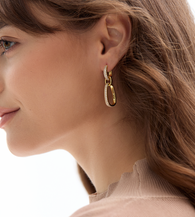 TWILIGHT GLOW
Introducing "Twilight Glow", a pair of earrings exuding an ethereal brilliance, masterfully crafted from gold vermeil and adorned with cubic zirconia. At the heart of its design are two resplendent rings, each encrusted with gleaming cubic zirconia, shimmering with every turn, capturing the ephemeral beauty of twilight's fleeting moments. These two dazzling circles, like twin celestial bodies, are gracefully connected by a delicate elliptical loop, creating a harmonious balance between the components.

The "Twilight Glow" earrings not only embody the luminescence of the enchanting evening sky but also add a touch of sophistication and elegance to any ensemble. Their unique design ensures they catch the light from every angle, making them a statement piece fit for both day-to-day elegance and special occasions. Step into the glow of twilight and let these earrings elevate your style, capturing the essence of night's first sparkle.
Details
Material: Gold Vermeil, Cubic Zirconia
Color: Yellow Gold
Length: 4.1cm
For 3 years from the date of purchase, we'll take care of your product if any damage to the material or the workmanship of the jewelry occurs. Just contact us and we'll send you a replacement. Check out more detai is here.
Do you have any doubts or concerns about choosing the right size while purchasing jewelry? Check out our complete size guide!
AS SEEN IN