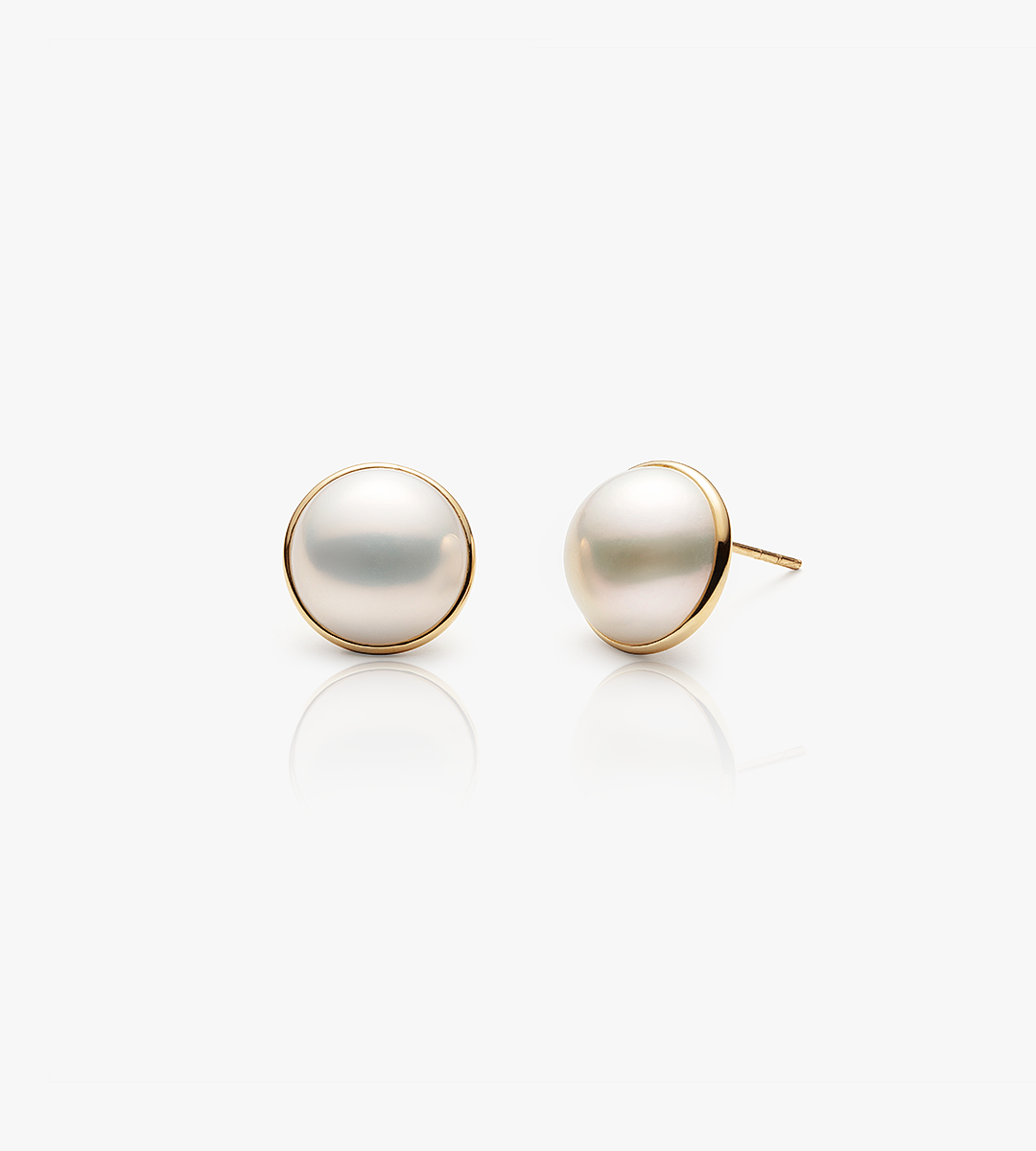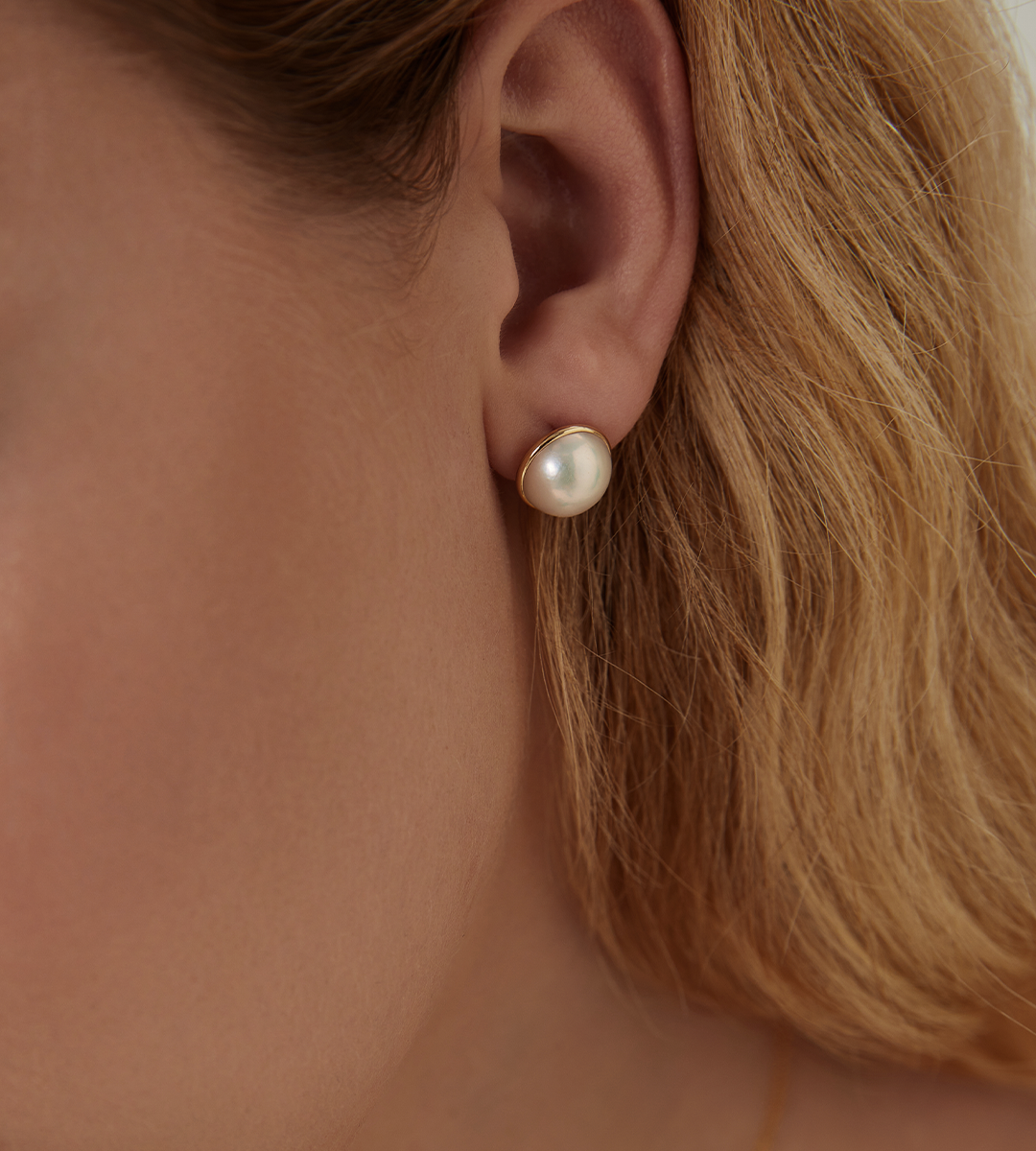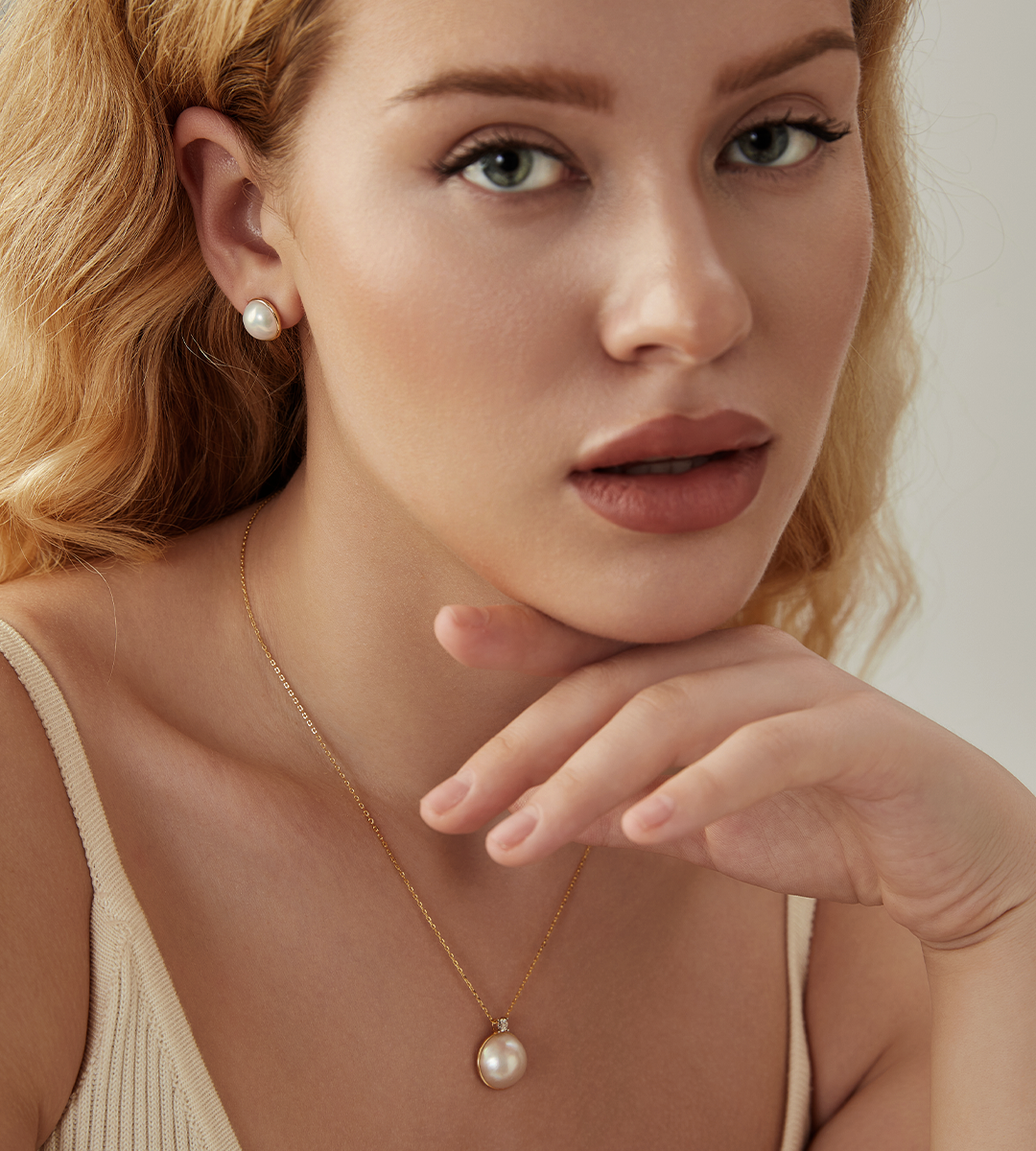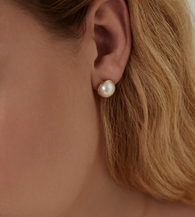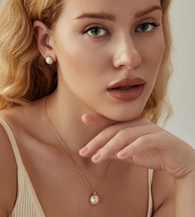 MOONLIT NIGHT
11mm Mabe Pearl Earrings
High Luste, Clean Pearl
18K Solid Gold
Boasting an 11mm Aurora Mabe pearl encased in handcrafted 18K solid gold edging, every intricate detail of this piece stands as a testament to the artisan's unwavering dedication and pursuit of beauty. This is not just a piece of jewelry, but a true work of art, symbolizing both opulence and luxury. Whether adorned for significant occasions or treasured as a part of your collection, it perfectly encapsulates and expresses your exquisite taste. The gleaming pearl, complemented by the warm glow of gold, evokes feelings of grandeur, making this piece an embodiment of sophistication and timeless elegance. Choose to wear or display it, and let it be the epitome of your unparalleled aesthetic sensibilities.
Details
Material: Japanese Mabe Pearl, 18K Solid Gold
Pearl Size: 11mm
Color: Yellow Gold
For 3 years from the date of purchase, we'll take care of your product if any damage to the material or the workmanship of the jewelry occurs. Just contact us and we'll send you a replacement. Check out more detai is here.
Do you have any doubts or concerns about choosing the right size while purchasing jewelry? Check out our complete size guide!
AS SEEN IN