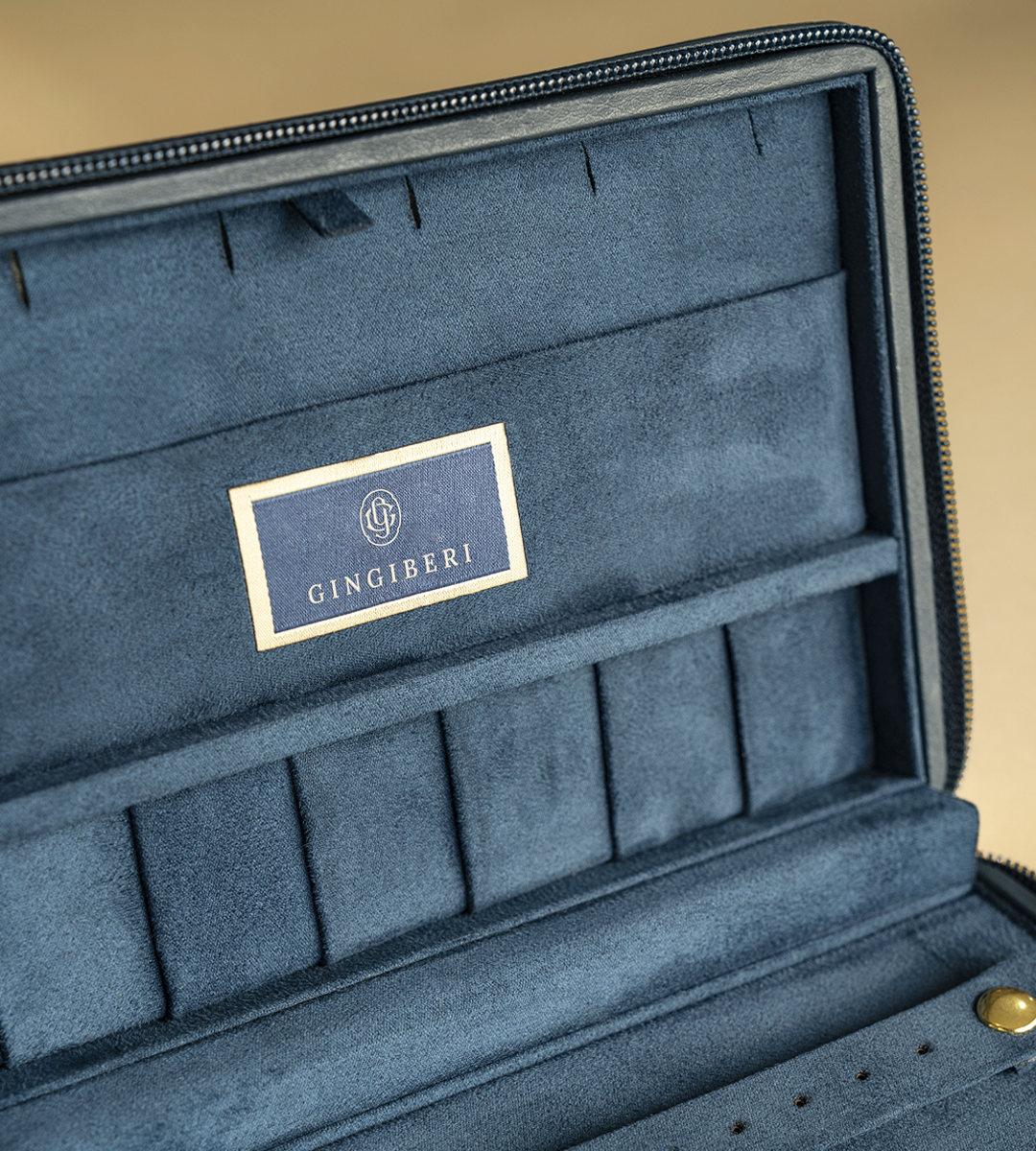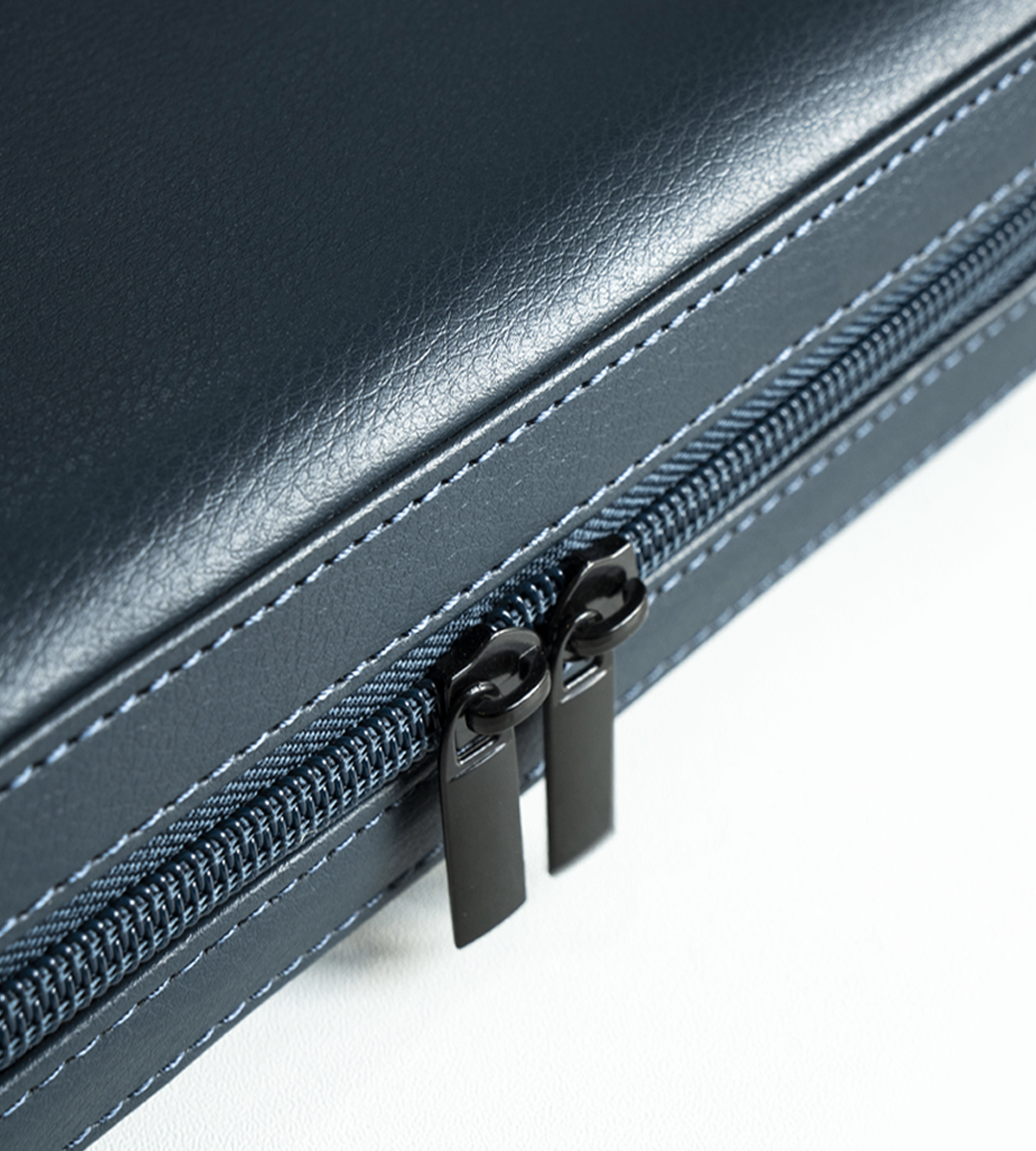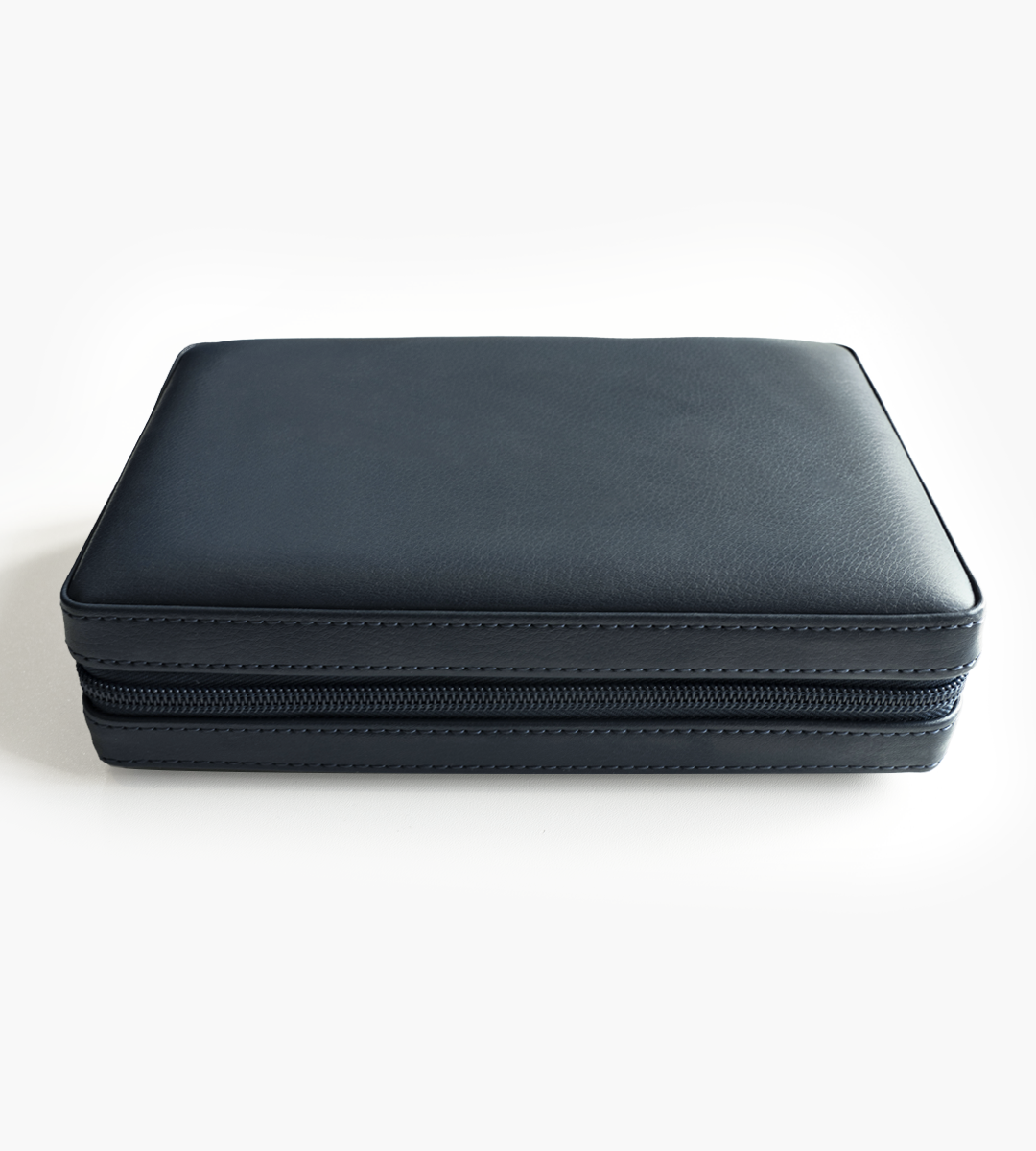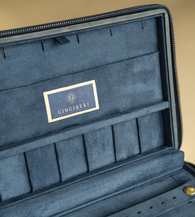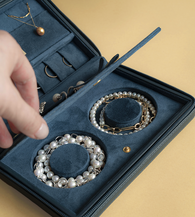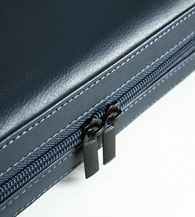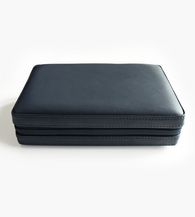 NAUTICAL LUXE
Items
Without Monogramming
Discover the essence of stylish organization with our Navy Blue Travel Jewelry Box. Crafted from high-quality PU leather, this travel companion boasts a sleek design with a luxurious touch. Sized at 22.5 x 15.5 cm, it provides ample space to secure your precious jewels while maintaining a compact form for effortless portability.
The box opens to a plush velvet-lined interior, providing a soft bed for your treasures to rest upon. The well-organized compartments offer individual sections for rings, earrings, necklaces, and bracelets, ensuring each piece remains tangle-free and easy to access. The elegant navy blue shade is a testament to its timeless appeal, while the durable PU leather ensures longevity and ease of maintenance.
Secured with a robust zipper closure, and adorned with matching pull tabs for a cohesive look, this jewelry box promises to keep your valuables safe on any journey. It is not just a storage solution but a statement piece that reflects sophistication and practicality, making it a must-have for every traveler who cherishes their jewelry collection.
Material: high-quality PU leather

Color: Navy Blue
Size: 22.5 x 15.5 cm 
For 3 years from the date of purchase, we'll take care of your product if any damage to the material or the workmanship of the jewelry occurs. Just contact us and we'll send you a replacement. Check out more detai is here.
Do you have any doubts or concerns about choosing the right size while purchasing jewelry? Check out our complete size guide!
AS SEEN IN