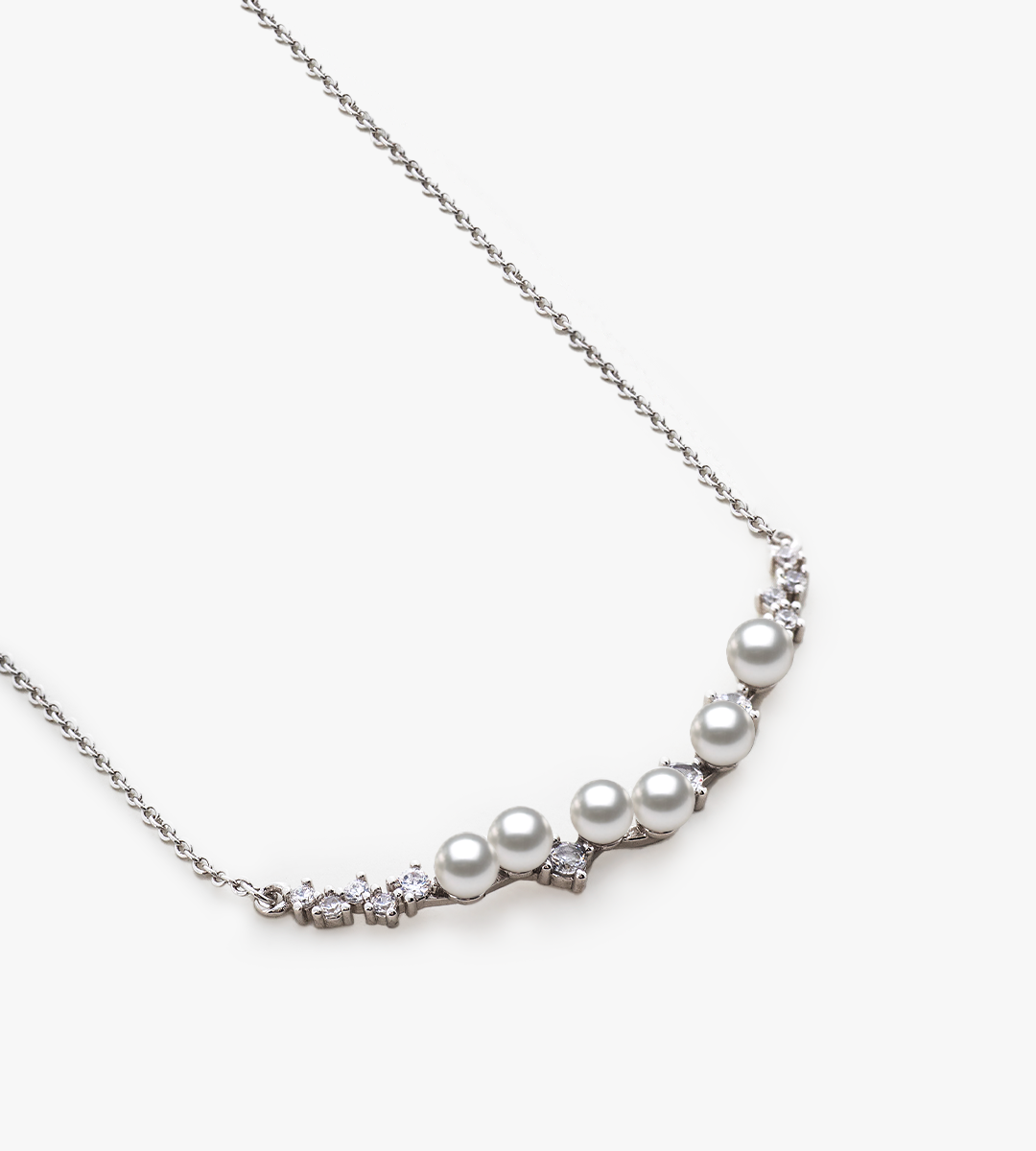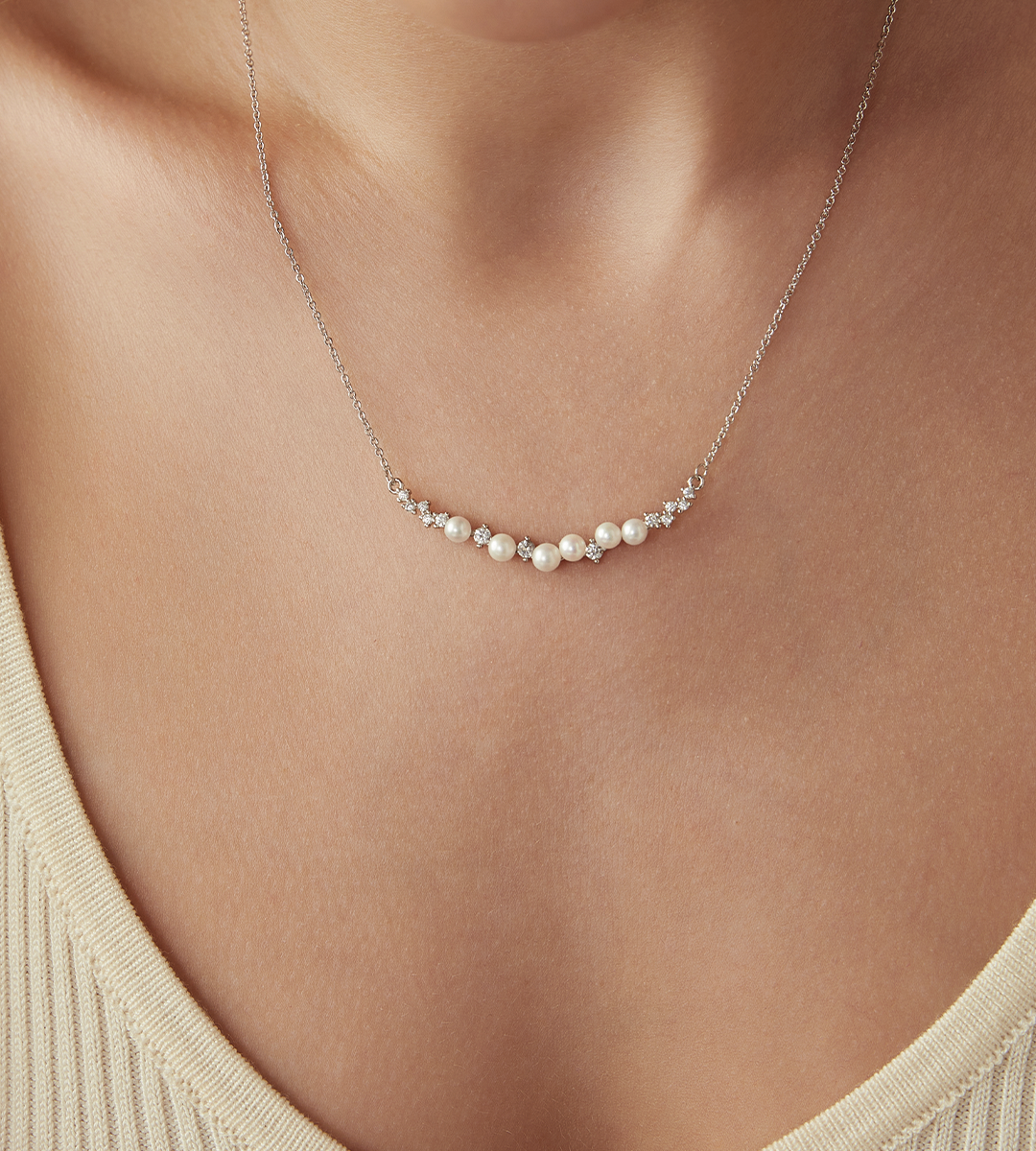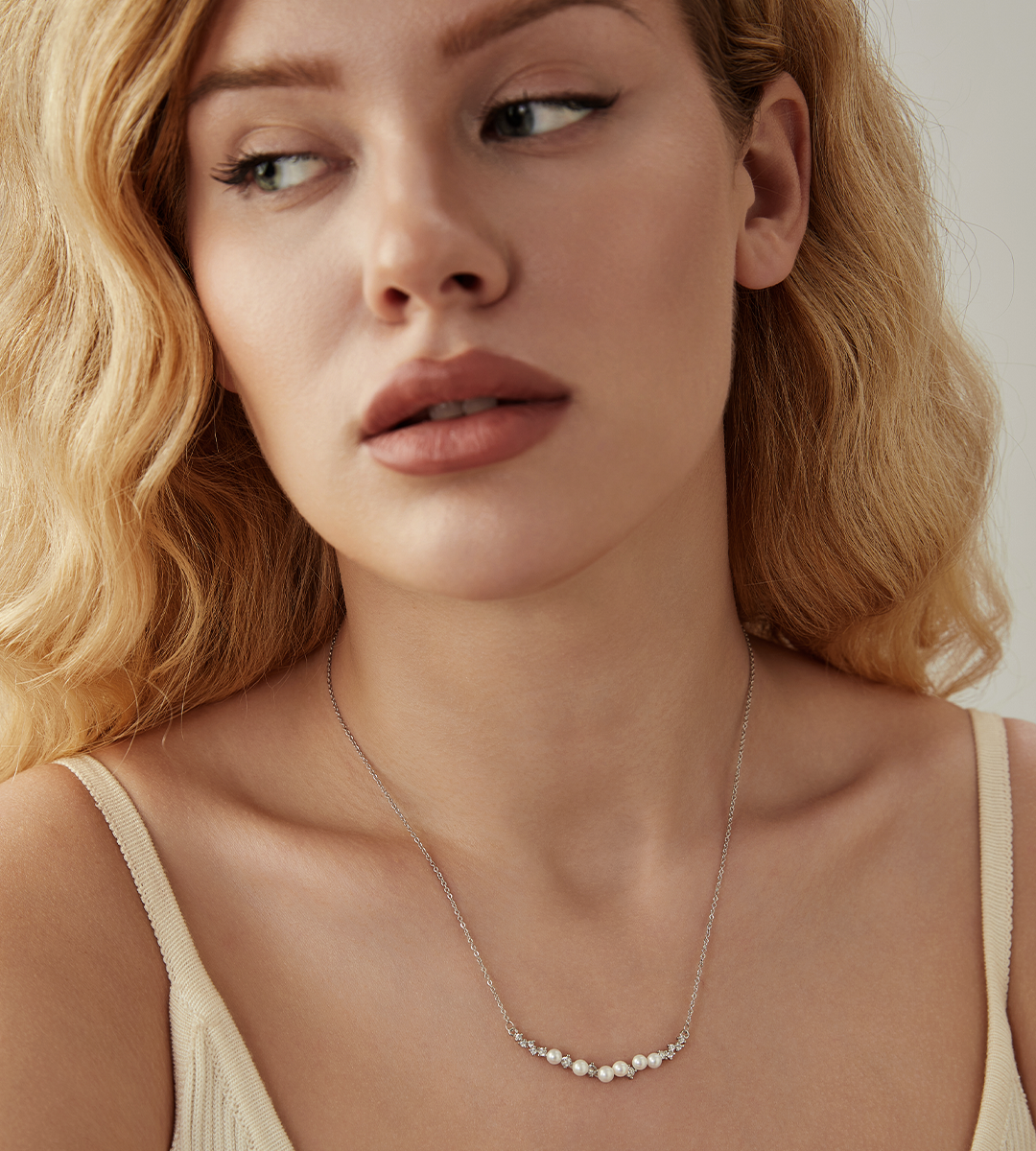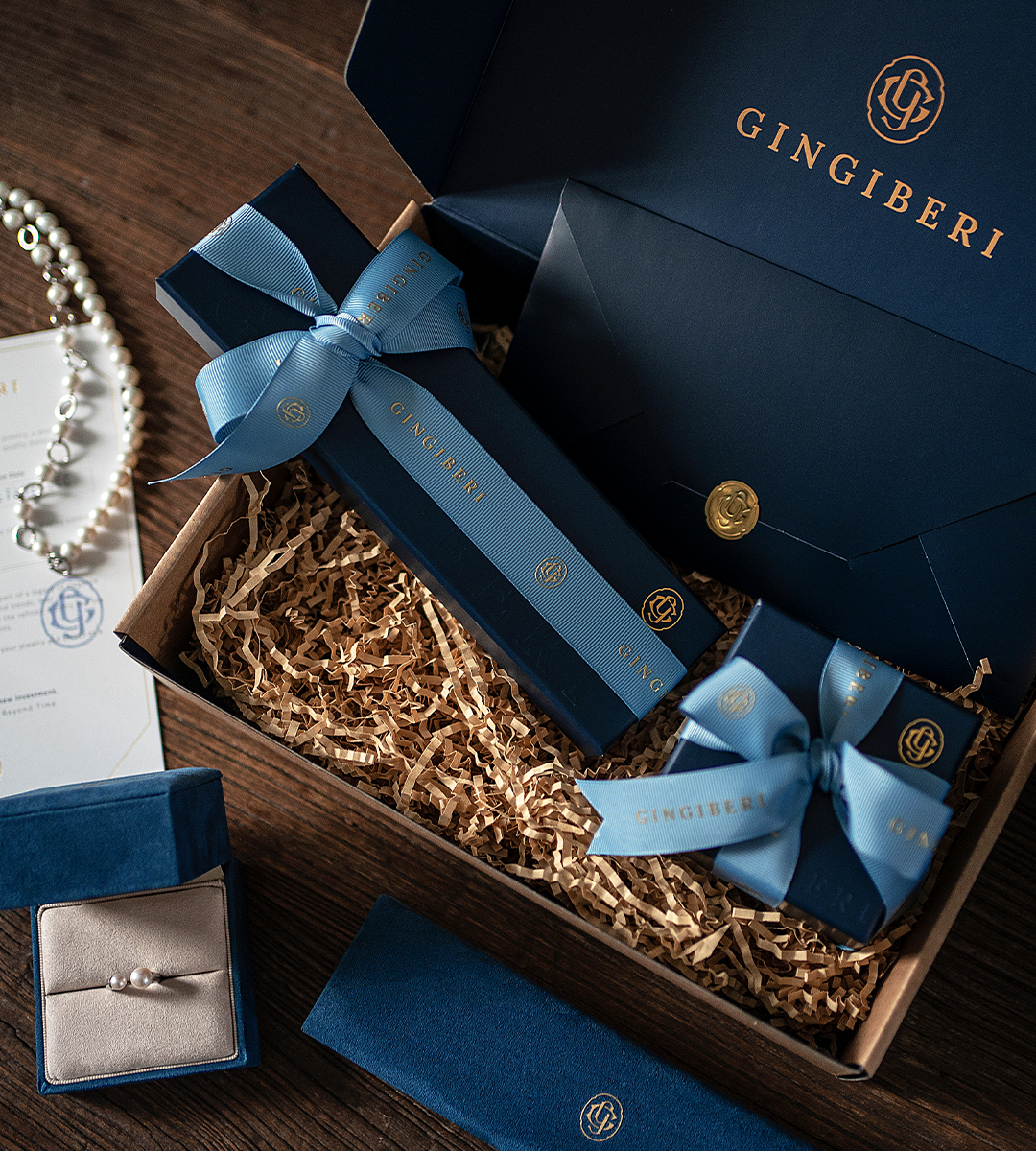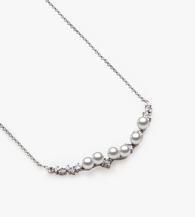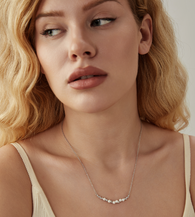 THE MILKY WAY
3-3.5mm Aurora Pearl Necklace
High Luster, Round, Clean Pearl
The Milky Way Necklace from Gingiberi is a unique and stylish accessory designed to add a touch of whimsy charm to any outfit. This necklace features a delicate chain adorned with small, white aurora pearls, leading to The Milky Way pendant.
We use natural baby pearls, which have no nucleus inside. They are high-quality pearls with layers of nacre from the inside out. Therefore, it's often more difficult to select perfectly round ones than larger pearls. The material of the ear studs is sterling silver. You don't have to worry about allergies at all.
The Milky Way pendant is a standout feature of this necklace, adding a playful and youthful touch to any outfit. The Necklace is designed to be versatile and easy to wear, making it suitable for any occasion. It makes a perfect gift for a loved one or a special treat for yourself and is sure to become a cherished addition to any jewelry collection.
Details
Material: Aurora Pearl, Zircon, 14K White Gold on Brass

Color: Silver

Pearl Size: 3-3.5mm

Necklace Length: 40-45cm(adjustable)
For 3 years from the date of purchase, we'll take care of your product if any damage to the material or the workmanship of the jewelry occurs. Just contact us and we'll send you a replacement. Check out more detai is here.
Do you have any doubts or concerns about choosing the right size while purchasing jewelry? Check out our complete size guide!
AS SEEN IN