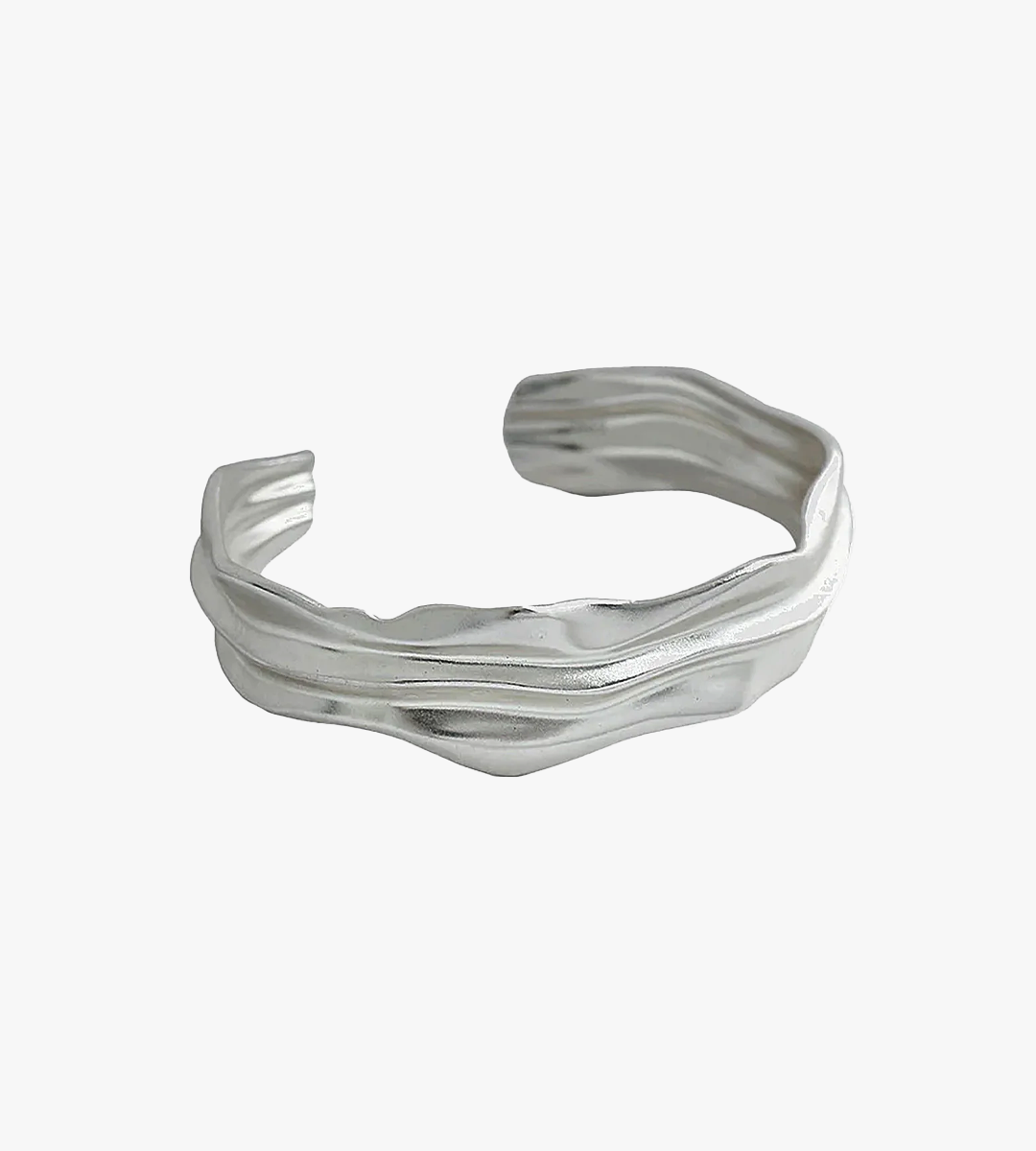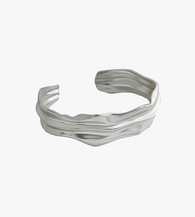 WAVES
Sterling silver is a popular material used in jewelry making, known for its durability, beauty, hypoallergenic, and affordability. Sterling silver is a type of alloy that contains 92.5% silver and 7.5% other metals, usually copper. This combination creates a strong and durable metal that can withstand the wear and tear of everyday use. The silver content in sterling silver is what gives it its distinct shine and luster, making it a popular choice for jewelry.
Details
Material: Sterling Silver
Diameter: 5.6cm (adjustable)
Width: 1.6cm
Weight: 26.7-27.2g

For 3 years from the date of purchase, we'll take care of your product if any damage to the material or the workmanship of the jewelry occurs. Just contact us and we'll send you a replacement. Check out more detai is here.
Do you have any doubts or concerns about choosing the right size while purchasing jewelry? Check out our complete size guide!
AS SEEN IN