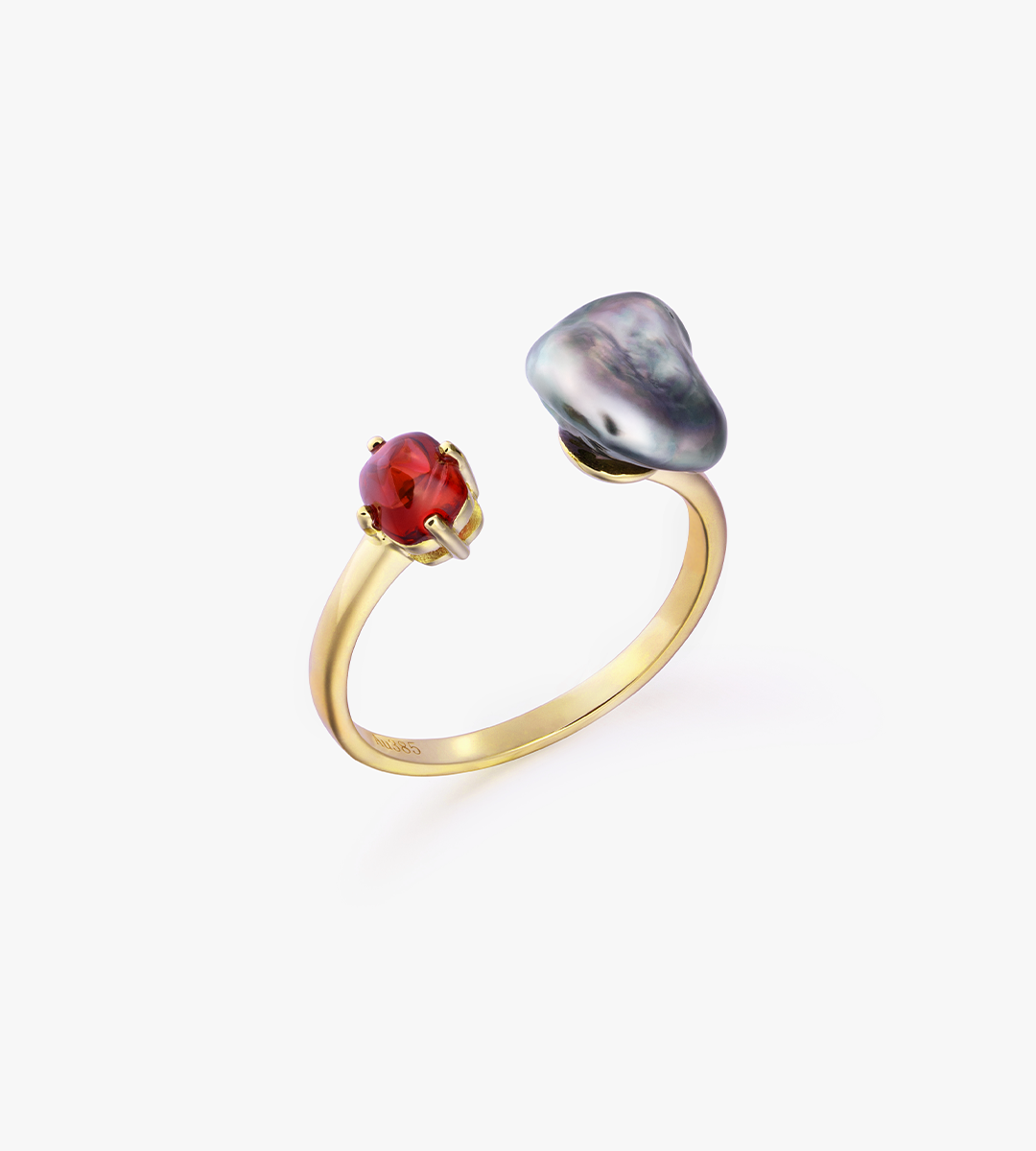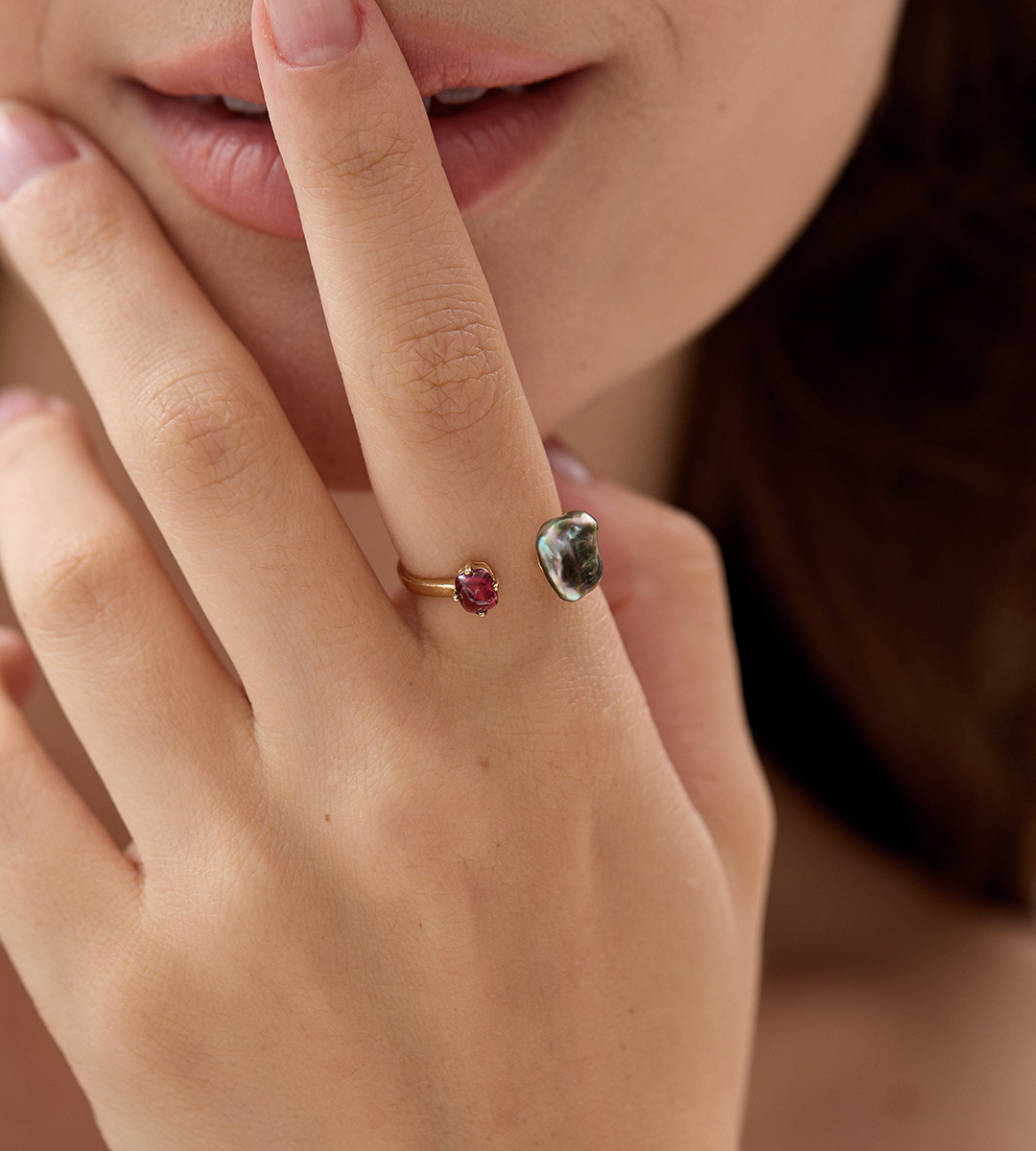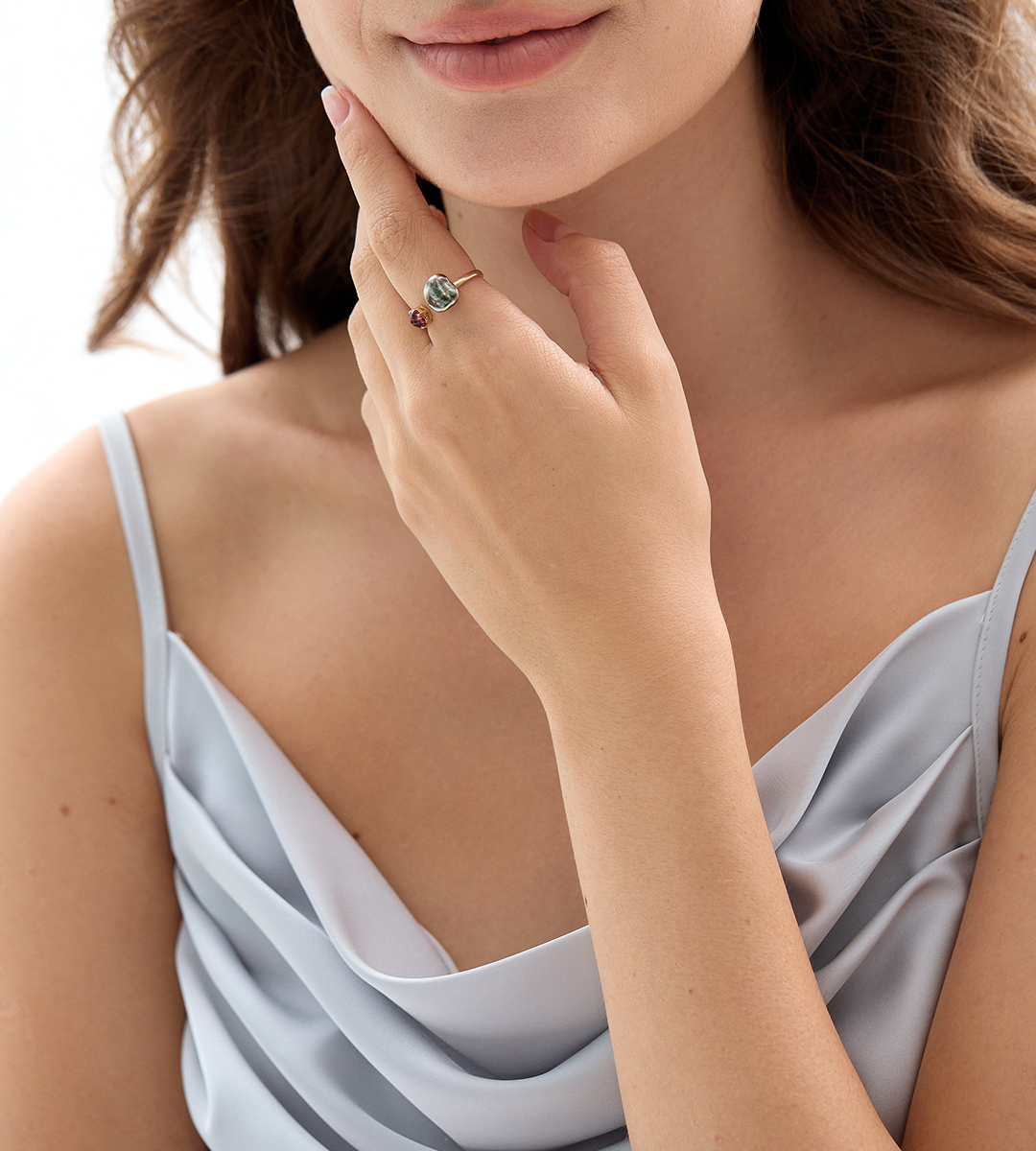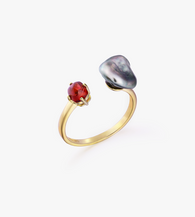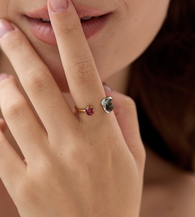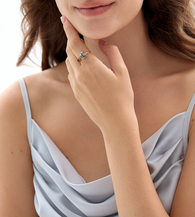 DESIRE
6-7mm Tahiti Keshi Pearl Ring
Nucleus-free Saltwater Pearl
9K Yellow Gold
Experience the perfect union of Tahitian keshi pearls and the vibrant red spinel. The red spinel, meticulously chosen in its natural candy-like cut, maximally retains the stone's raw and untouched essence, presenting a radiant red hue that effortlessly captures attention. The keshi pearls, grown organically without a core, possess unpredictable shapes, adding a touch of intriguing charm and brimming with nature's pure energy. Set in 9K pure gold, this piece is not only durable but also hypoallergenic, ensuring it remains radiant without fading over time. This exquisite fusion of the organic luster of pearls and the fiery allure of red spinel is more than just jewelry. It's an embodiment of personality, a true reflection of uniqueness and individuality. Choose this piece, and let your distinctiveness be adorned with the finest blend of nature and craftsmanship.
Details
Material: Keshi Pearl, Red Spinel, 9K Yellow Gold
Pearl Size: 6-7mm
Red Spinel Size: 4*4mm
Color: Yellow Gold
For 3 years from the date of purchase, we'll take care of your product if any damage to the material or the workmanship of the jewelry occurs. Just contact us and we'll send you a replacement. Check out more detai is here.
Do you have any doubts or concerns about choosing the right size while purchasing jewelry? Check out our complete size guide!
AS SEEN IN