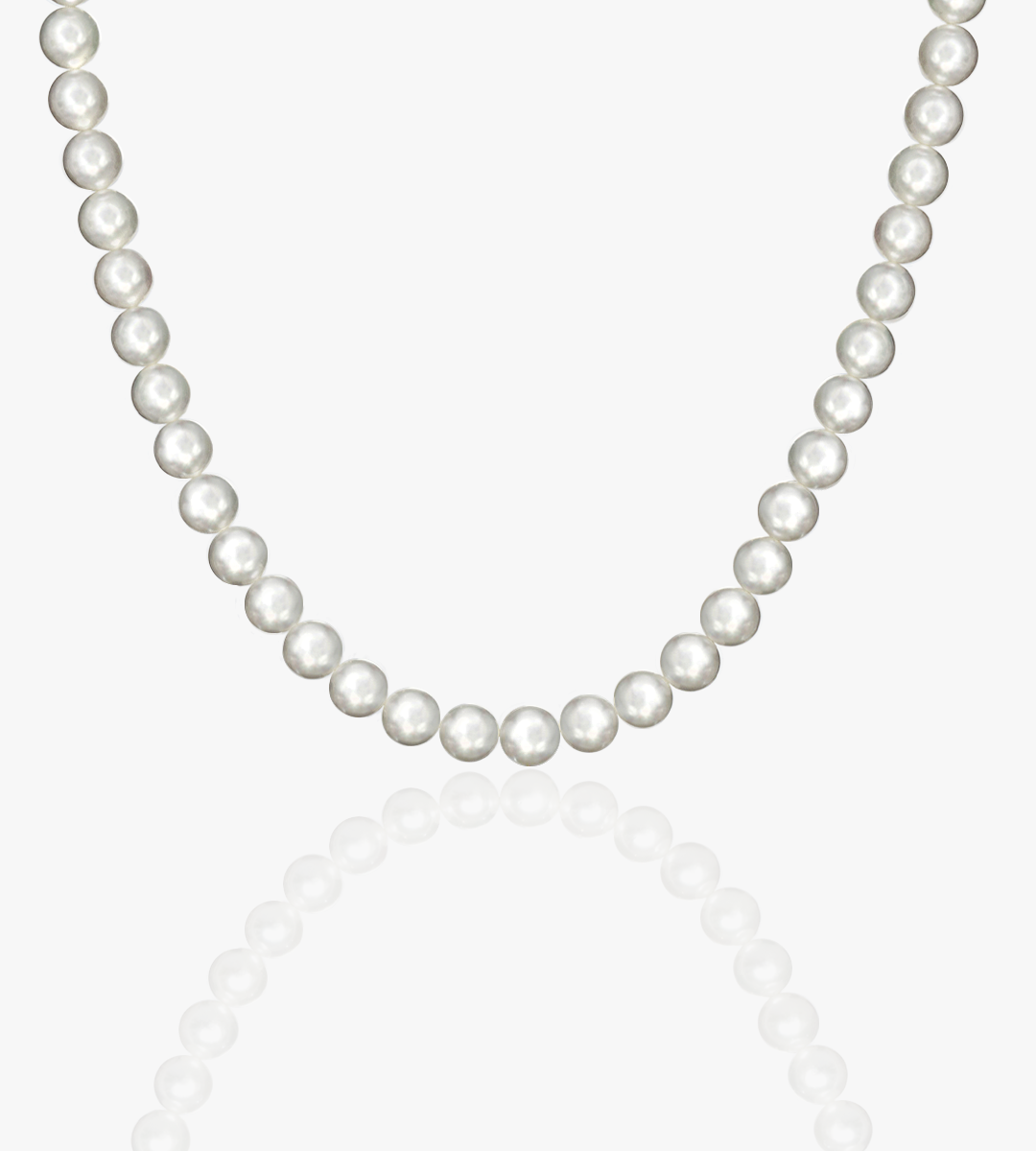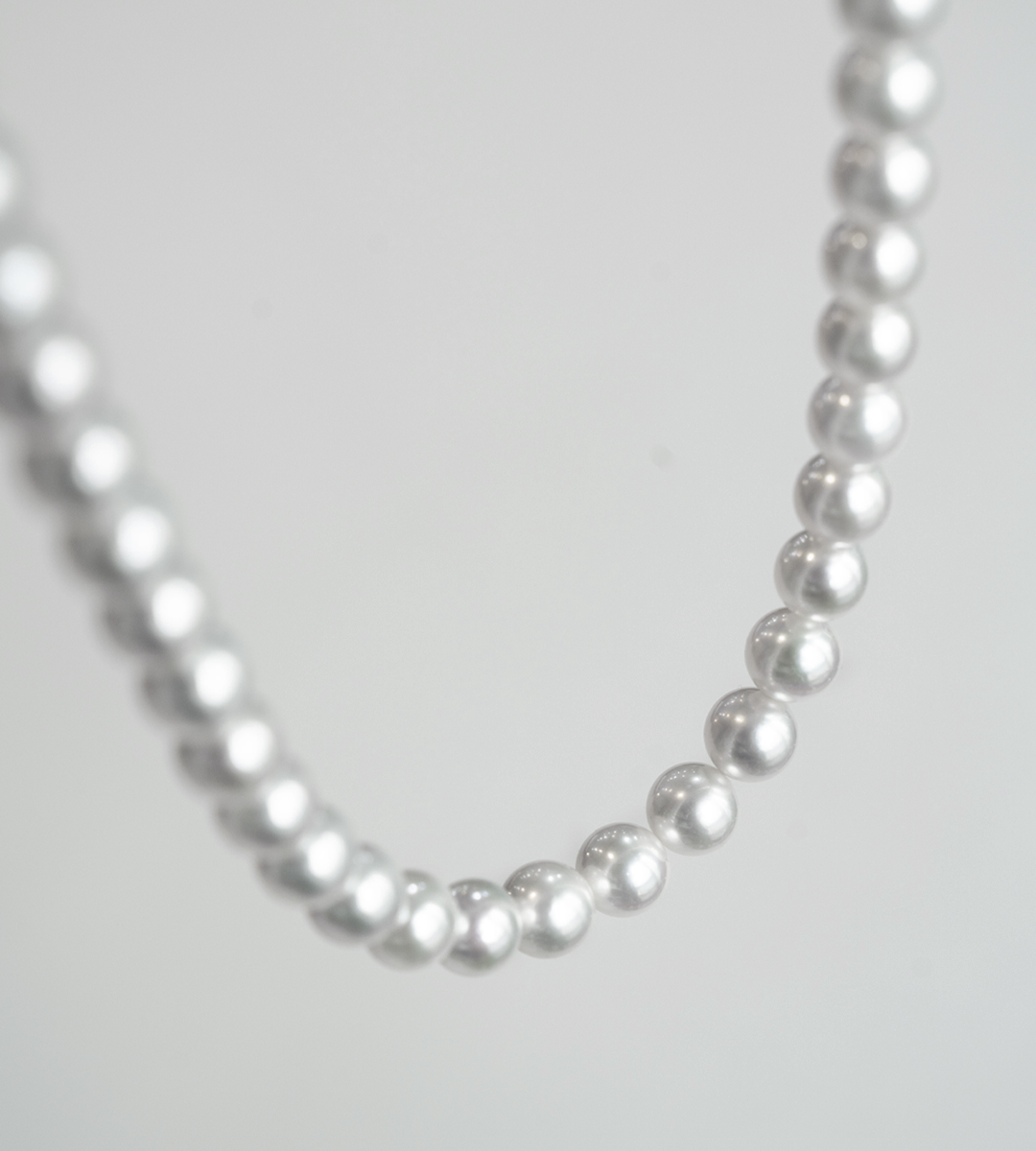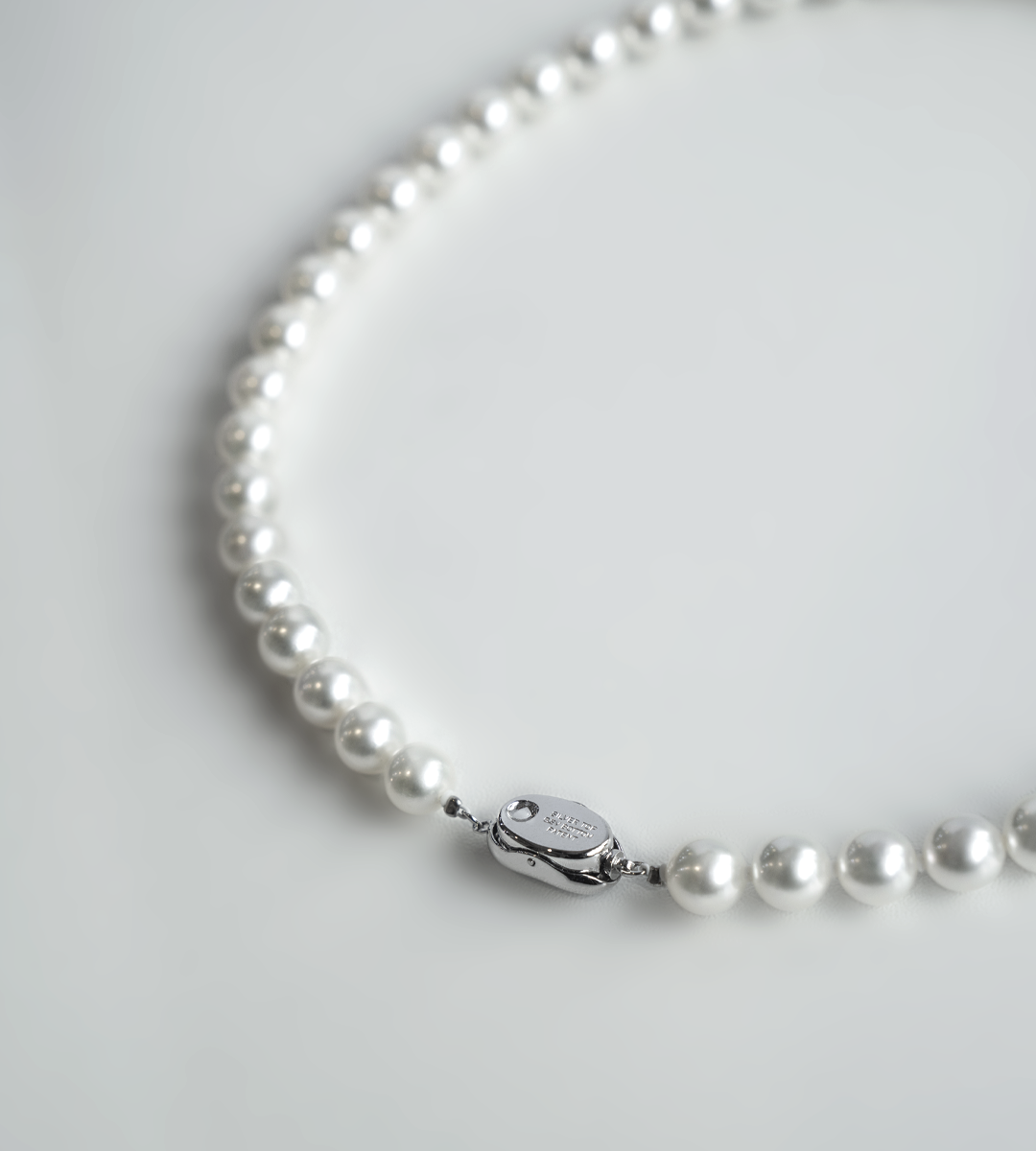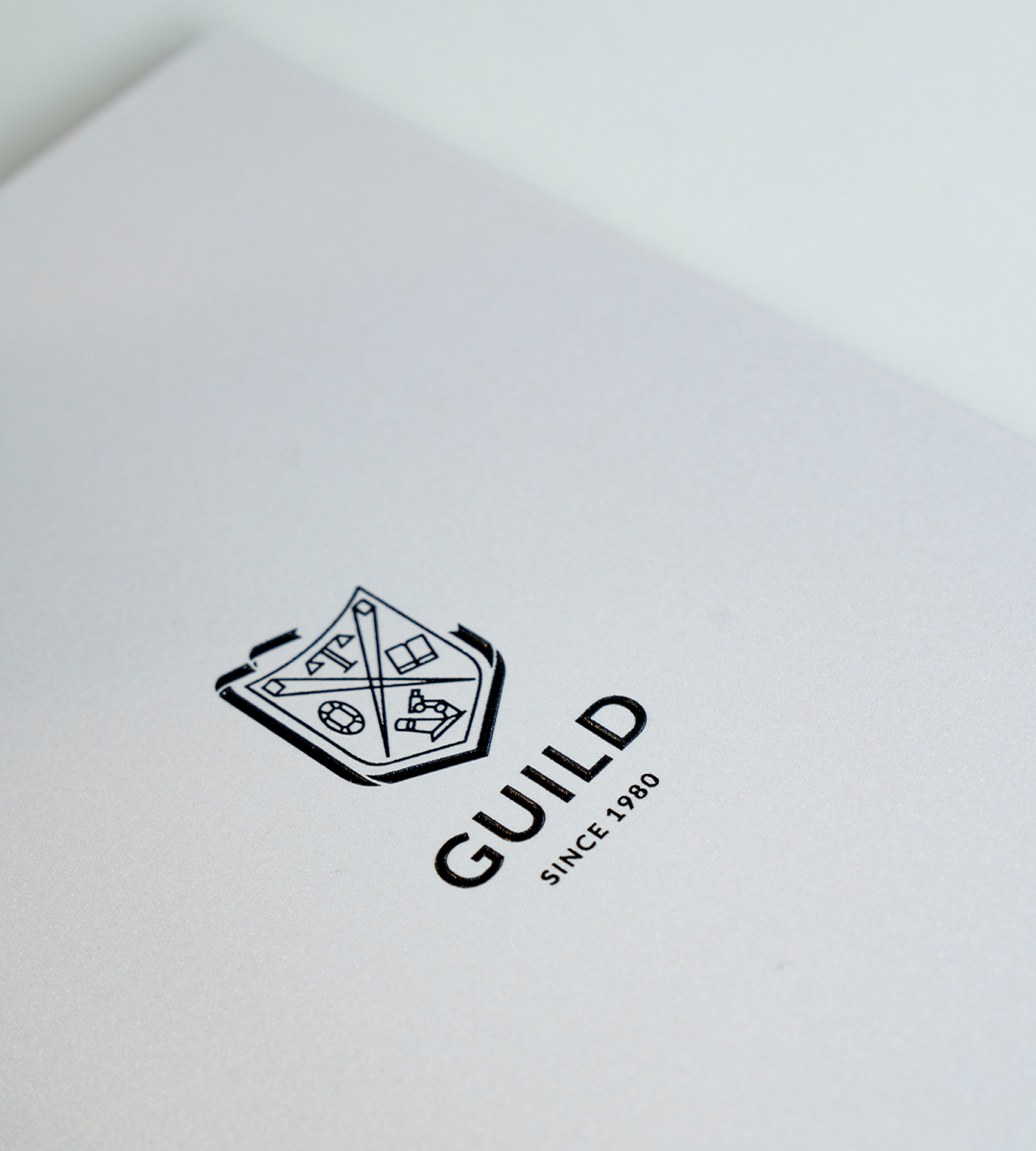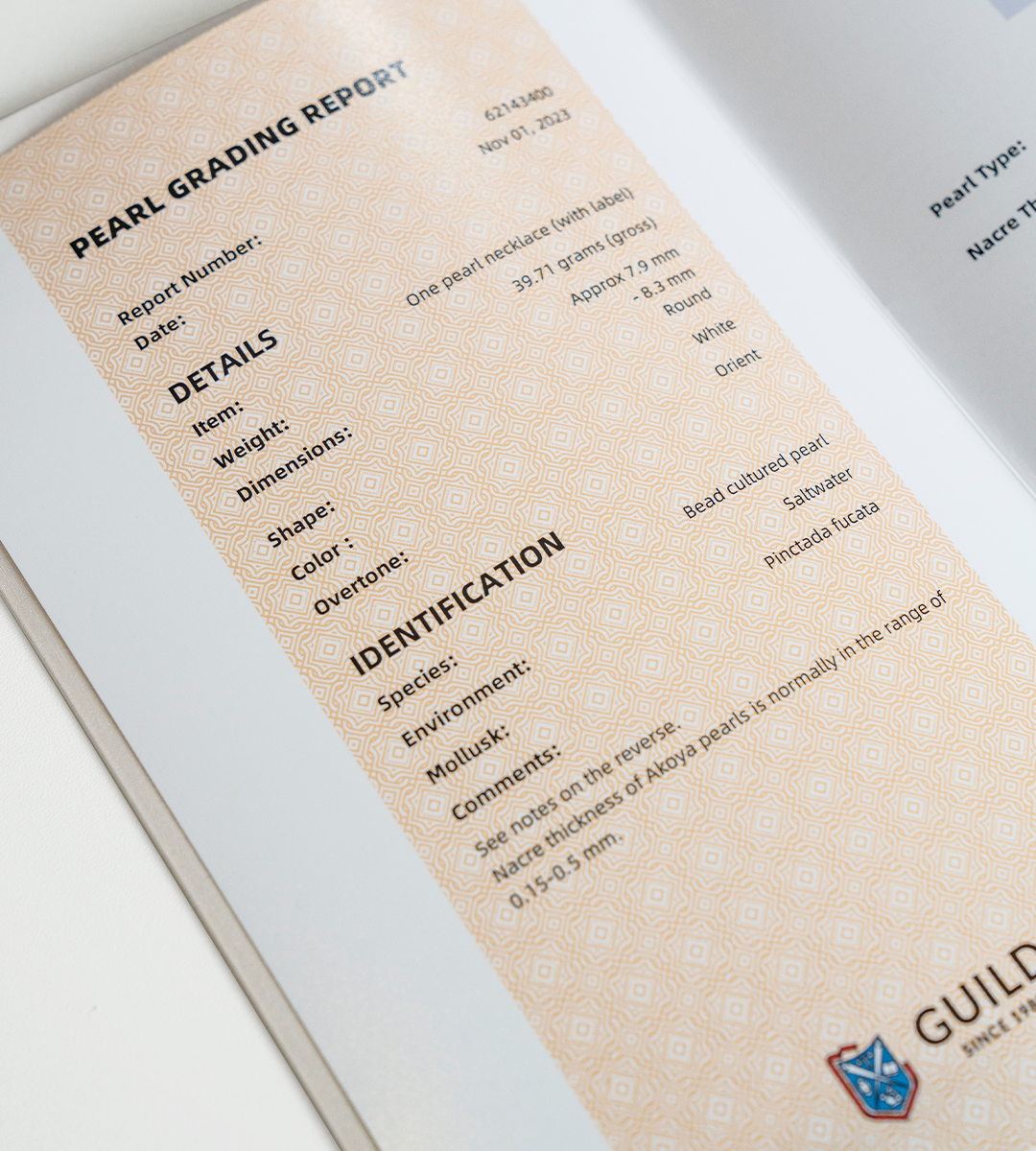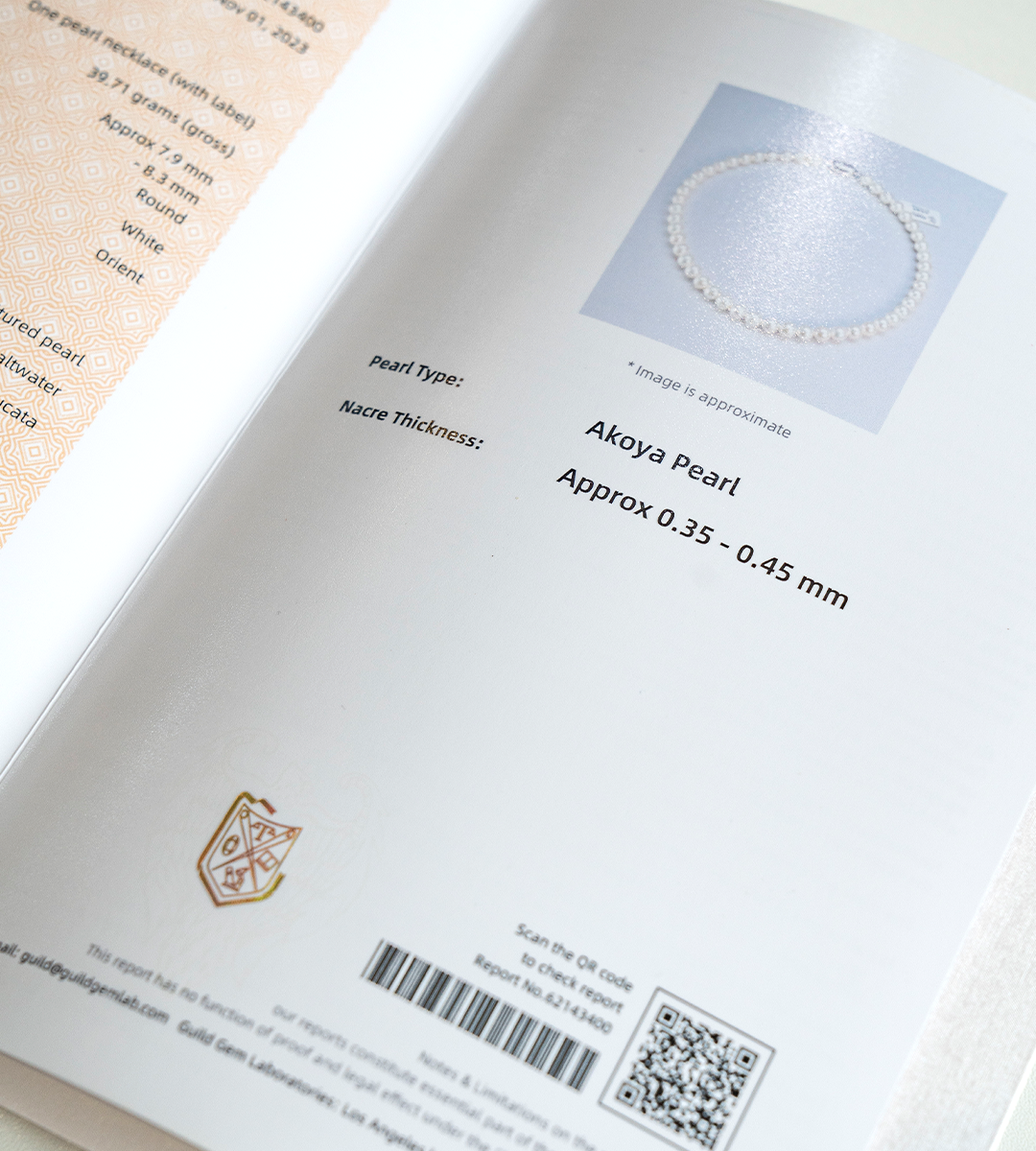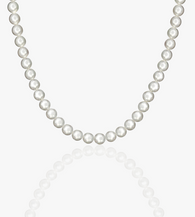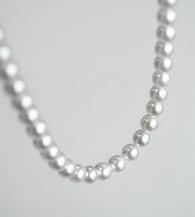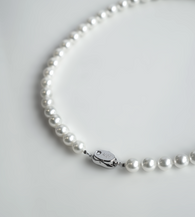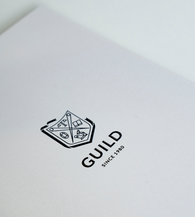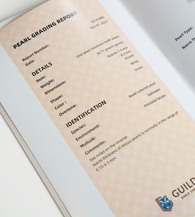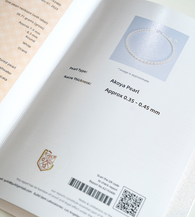 THE LUMINA GRACE
8-8.5mm Akoya Pearl Necklace
Very High Luster, Perfectly round, Clean, White Overtune
GuildGem Lab Certification
Elegant Akoya Pearl Strand Necklace - GuildGemLab Certified
Discover the epitome of timeless elegance with our exquisite Akoya Pearl Strand Necklace. Each pearl in this luxurious necklace is a testament to unparalleled quality and craftsmanship, offering you a piece of jewelry that transcends fleeting fashion trends.
Premium Akoya Pearls: Sourced from pristine waters, our Akoya pearls are renowned for their perfect round shapes, exceptional luster, and deep, rich colors, offering a harmonious and visually stunning appearance.

GuildGemLab Certification: Assurance of quality and authenticity is paramount. This necklace comes with a certification from the prestigious GuildGemLab, a testament to the high-quality and authenticity of the pearls used.

Expert Craftsmanship: Each pearl is carefully hand-selected and strung by skilled artisans, ensuring a necklace of unparalleled beauty and durability. The attention to detail in the matching and alignment of the pearls showcases a commitment to excellence.

Versatile Elegance: The classic design of this necklace makes it a versatile piece, perfect for both formal and casual occasions. Whether it's a wedding, a business meeting, or a casual day out, this necklace adds a touch of sophistication to any outfit.

Perfect Gift: Packaged in a beautiful box, this necklace makes an ideal gift for anniversaries, birthdays, or any special occasion. It's a timeless piece that will be cherished for years to come.
Material: 8-8.5mm Akoya Pearls
Size: Necklace length 45cm
Color: Silver  

For 3 years from the date of purchase, we'll take care of your product if any damage to the material or the workmanship of the jewelry occurs. Just contact us and we'll send you a replacement. Check out more detai is here.
Do you have any doubts or concerns about choosing the right size while purchasing jewelry? Check out our complete size guide!
AS SEEN IN