BEHIND THE BRAND
Emily's journey into the world of jewelry began at the renowned University of Birmingham, where she cultivated her passion for jewelry design. However, a personal struggle involving her mother, Susan, led her down a unique path.
Susan, a mature woman with sophisticated style, faced numerous challenges when searching for elegant jewelry. Most brands seemed to cater to younger demographics with flashy trends, offering few timeless pieces. Those that did suit her tastes were often prohibitively expensive. Shopping had become a frustrating experience as user-unfriendly websites, lack of personal customer service, and insufficient representation of mature women in media further complicated her search. Susan's struggles reflected an industry-wide neglect of the preferences and needs of mature women.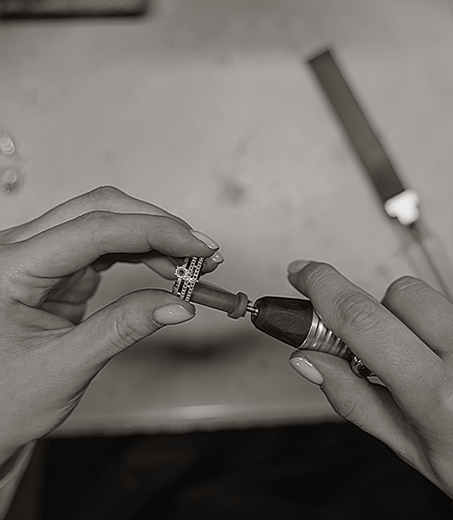 Moved by her mother's frustration, Emily was inspired to found GINGIBERI, a jewelry brand designed to cater to mature women's needs. The philosophy at the heart of GINGIBERI was simple yet profound: beauty is ageless, and women should feel confident and beautiful at any stage of life. Emily poured her heart and soul into every design, crafting each piece with meticulous attention to detail and an unwavering commitment to quality with sustainable materials. 
As GINGIBERI grew, it resonated with women worldwide, becoming a beacon of inspiration and an embodiment of Emily's vision to honor the enduring beauty of women at any stage of life.