WHY GINGIBERI CUSTOM
Superior Sourcing
AUTHENTIC GEMSTONES
Gingiberi's gems are sourced from top-quality suppliers around the globe, backed by authoritative certification. Be assured of their authenticity and brilliance.

Ruby

Sapphire

Emerald
Aquamarine
Beryl

Partschinite
SOLID GOLD
Our gold boasts an impressive 75% purity, ensuring our pieces are both dazzling and durable. With generous material use, fair pricing, and excellent quality, you are investing in value and elegance.
Artisan Craftsmanship
RENOWNED TECHNIQUES
Gingiberi takes pride in its exquisite craftsmanship. From delicate brushed finishes to intricate micro-setting, our methods are the hallmark of luxury.
Brushed Finishes
Micro-Setting
HANDMADE BY DESIGNERS
Our pieces aren't just assembled; they're crafted. Every item is meticulously handcrafted by our skilled designers, making each piece a work of art.
Distinctive Design
ONE-ON-ONE DESIGNING
Every client enjoys a personalized design experience. We believe in capturing your vision perfectly.

BRITISH DESIGN TALENT
Our designers hail from the UK, renowned for their keen observation, delicate sentimentality, and uncompromising commitment to quality. Their designs are not just beautiful but are imbued with stories and emotions.

ELITE CUSTOMIZATION EXPERIENCE
At Gingiberi, you're not just purchasing jewelry; you're indulging in a luxury customization experience that celebrates your uniqueness.
HOW TO CLEARLY AND PRECISELY CUSTOMIZE JEWELRY ON GINGIBERI
At Gingiberi, we cater to a variety of customization needs. Whether you're looking to replace specific components, engrave a personal message, or replicate an item of your choice, we've got you covered. Moreover, we take pride in our ability to design unique, memorable, and value-retaining products that stand out. Here's how our customization process works.
1CHOOSE YOUR NEEDS
Component Swap

Found a piece in our store that's almost perfect? We can adjust specific components for you - whether it's exchanging pearls,
gemstones, or the base metal.
Engravings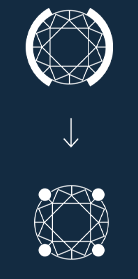 Personalize your chosen piece with a special engraving to make it uniquely yours.
Replication

If you have a piece that you'd like recreated, simply provide us with the product details, and we can craft it for you.
Templates

Choose from our range of templates to get started and make minor adjustments to fit your style.
Design Customization

We'll work with you to design a one-of-a-kind product tailored to your specifications and desires.
2MATERIAL SELECTION
Based on your needs and budget, choose from a range of high-quality materials.
3CUSTOMER CONFIRMATION
Review and approve your material selection and preliminary design ideas.
4INITIAL DEPOSIT
Secure your custom order with a deposit to commence the design process.
5SKETCH PRESENTATION
We present a design sketch for your review.
6SKETCH MODIFICATION
Tailor the design sketch until it meets your exact specifications.(3 times most)
73D DESIGN VISUALIZATION
Once the sketch is approved, we transform it into a detailed 3D design for a more immersive preview.
8FINAL APPROVAL
Review and confirm the 3D design.
9FINAL PAYMENT
Complete your payment, paving the way for us to bring your design to life.
10CRAFTING PROCESS
Our skilled artisans meticulously craft your unique piece.
11DELIVERY
Once complete, your customized product is shipped to your doorstep, ready for you to cherish.
LISTEN TO OUR CUSTOMERS' STORIES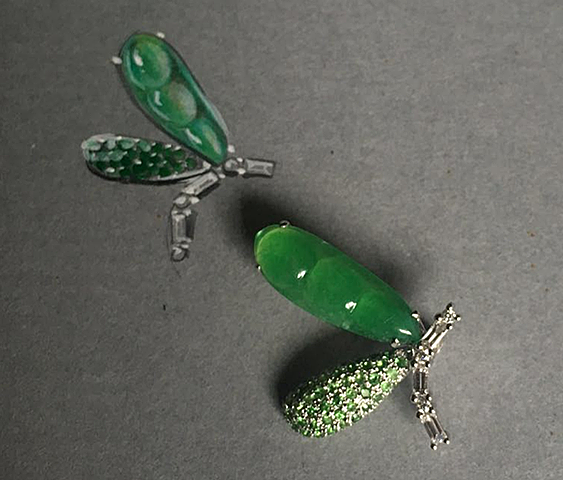 The green gem was a gift from my parents when I was born. As I grew up, the old style no longer suited me. Yet, I still wanted to keep it close. That's when I turned to Gingiberi's designer. She completely understood my desires and skillfully used her expertise to transform the gem into a fashionable and unique design. Every time I look at it, it brings back memories of my childhood.

I have a deep affection for blue gemstones. The one chosen for me by Gingiberi is absolute perfection. It boasts an incredibly pure shade of blue; rich in color and the craftsmanship in its cut is exemplary. It radiates brilliantly under various lighting conditions. What adds to the authenticity is the certification provided by Gingiberi. I'm also very fond of its design which emphasizes the uniqueness of the gemstone. Paired with diamonds, the blue gemstone shines even brighter. It's evident to everyone just how much I cherish this blue gem.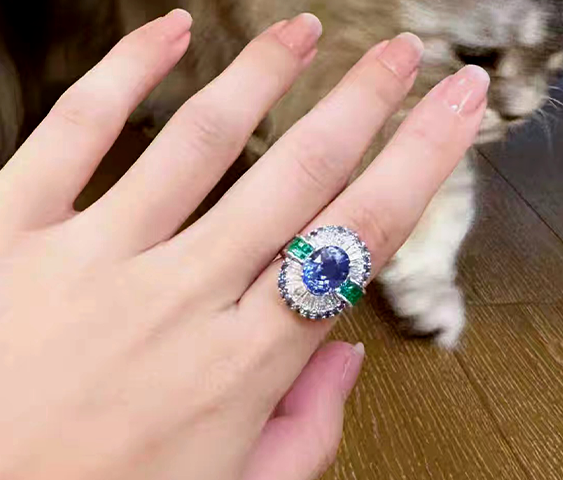 Gingiberi offers excellent design and service. Their designers are warm and attentive. I made two revisions to my design draft, and each time, the designer was able to cater to my specific needs. The final product took my breath away. I'm thrilled to have a ring that is truly one-of-a-kind in the world.