Egyptian Snake Collection
Egyptian Snake Collection
As the Egyptians valued personal adornment, all of the men and women and even their Holy statues were always beautifully decorated with pieces of jewelry: necklaces, bracelets, earrings, collars, rings, armbands, headpieces, and even anklets, made out of gold and many other precious metals. The snake symbolized the ruler's absolute power and Solomon's wisdom in ancient Egypt. It is said that snake fashion jewelry can be worn for fertility. Fertility in your life can be interpreted as having children or birthing new ideas and new beginnings. This reptilian is associated with sexiness and sensuality. Who would resist such mysterious and powerful jewelry?!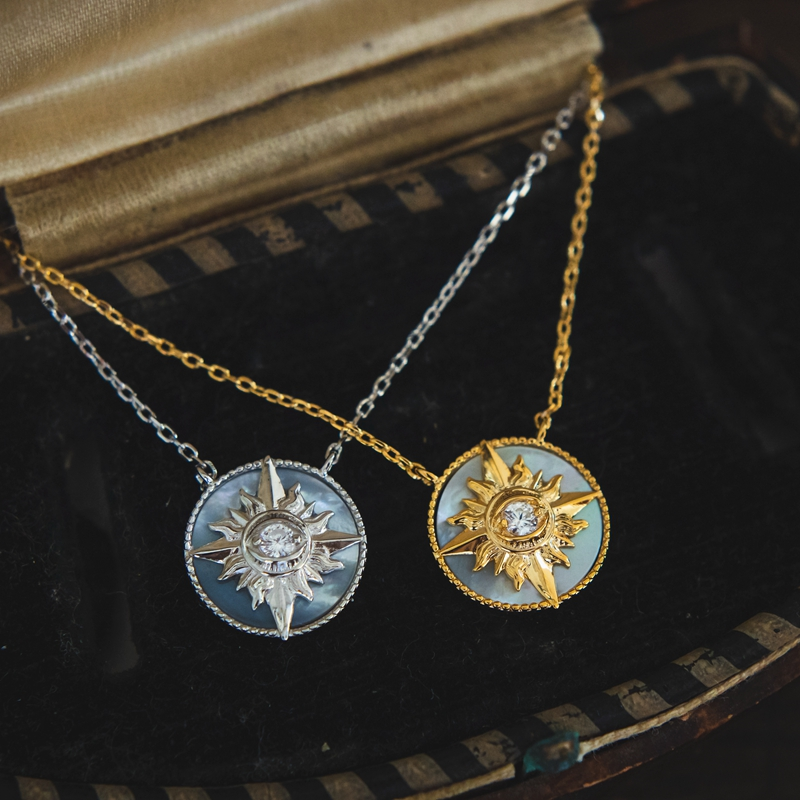 Paramount Eyes
Paramount Eyes
Egyptian versatile necklace.
Small and delicate, with 925 silver plated with14k gold, no color fading, this necklace is beautiful and exotic highlighted with mother of pearl in the center.
This is a collarbone necklace with a chain length of 38+5cm, delicated and elegant. The whole size is about 13MM.
With its unique design and material, it can be worn for many occasions as you like. Grab one piece, and you will be the eye-catcher in the crowd!
It's a symbol of power and spirit.
It's a symbol of power and spirit.
Horus or Heru, Hor, Har in Ancient Egyptian, is one of the most significant ancient Egyptian deities who served many functions, most notably the god of kingship and the sky. He was worshipped from at least the late prehistoric Egypt until the Ptolemaic Kingdom and Roman Egypt. It was believed to provide protection, good luck, or guidance through the afterlife and could ward off bad luck or the evil eye. The left eye of Horus symbolizes the incomplete moon, and the right eye of Horus represents the intact sun. So, the Horus jewelry is a symbol of power and spirit. It can be worn either just for fashion or for protection. Don't you want one for yourself or your loved ones?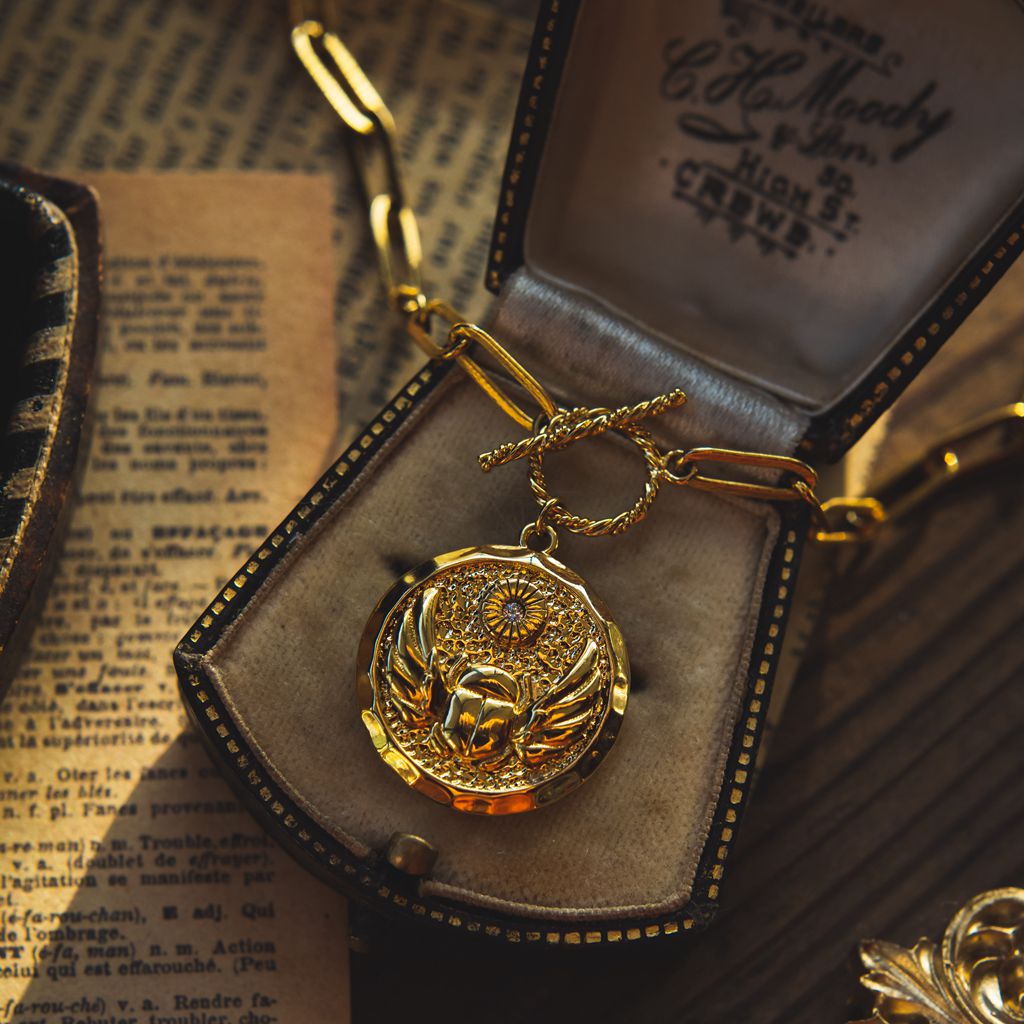 Scarab--the Idea of Rebirth and Regeneration
Scarab--the Idea of Rebirth and Regeneration
Along with embodying the concept of existence, development, and growth, the scarab was revered for representing the cycle of life and death: "It was seen as a form of protection," Love explains. The extraordinary bestial was therefore carved or molded into treasured accessories and amulets throughout centuries. They were etched into stones, carved into wood, engraved into metals, and worn to honor the God of the Sun "Ra." In designing and launching this collection, we incorporated the scarab image on the necklace. We believe that wearing such a necklace can ward off evil and bring good luck to you—better hurry before it's sold out.
our best sellers
Egypt style jewelry