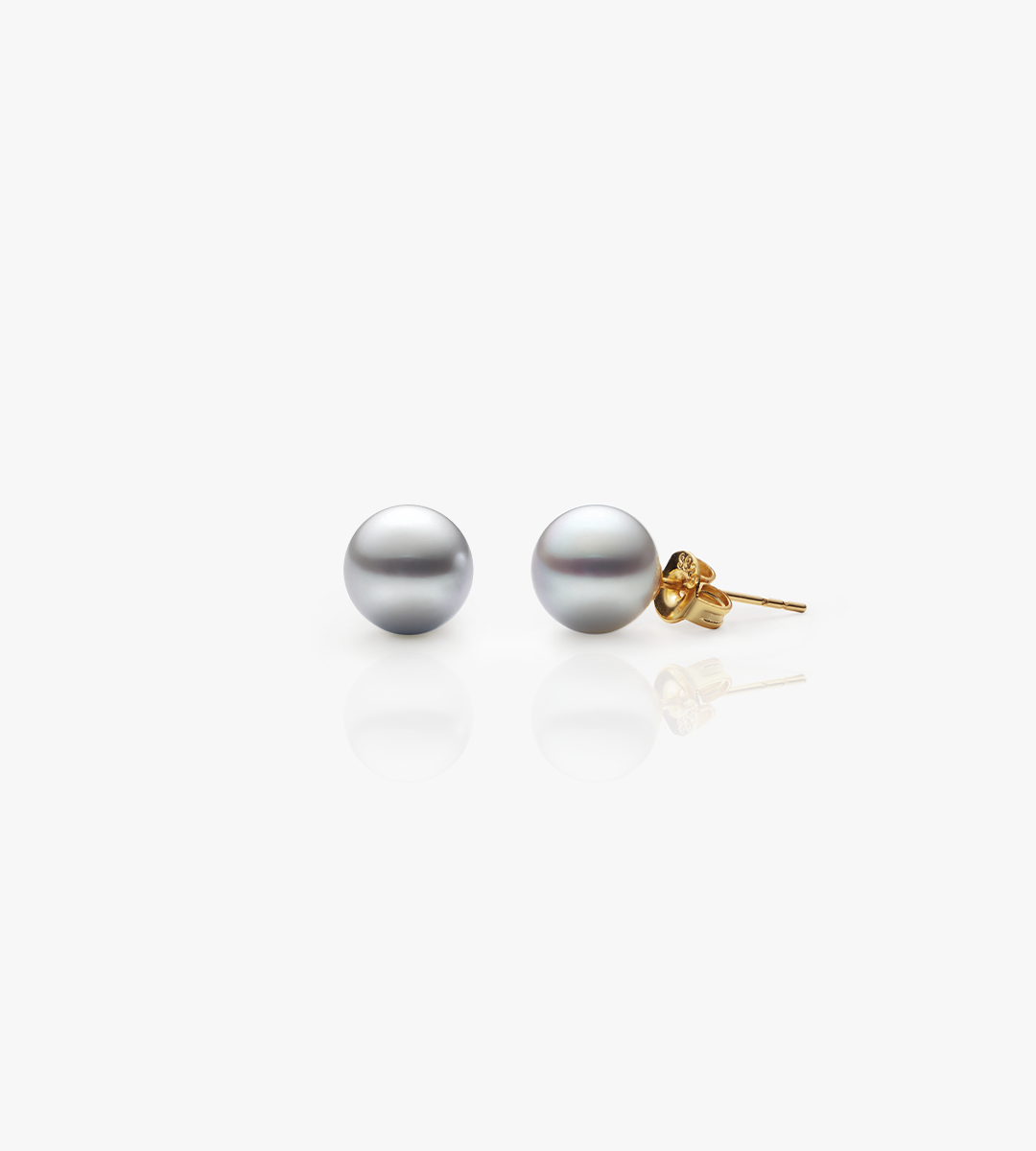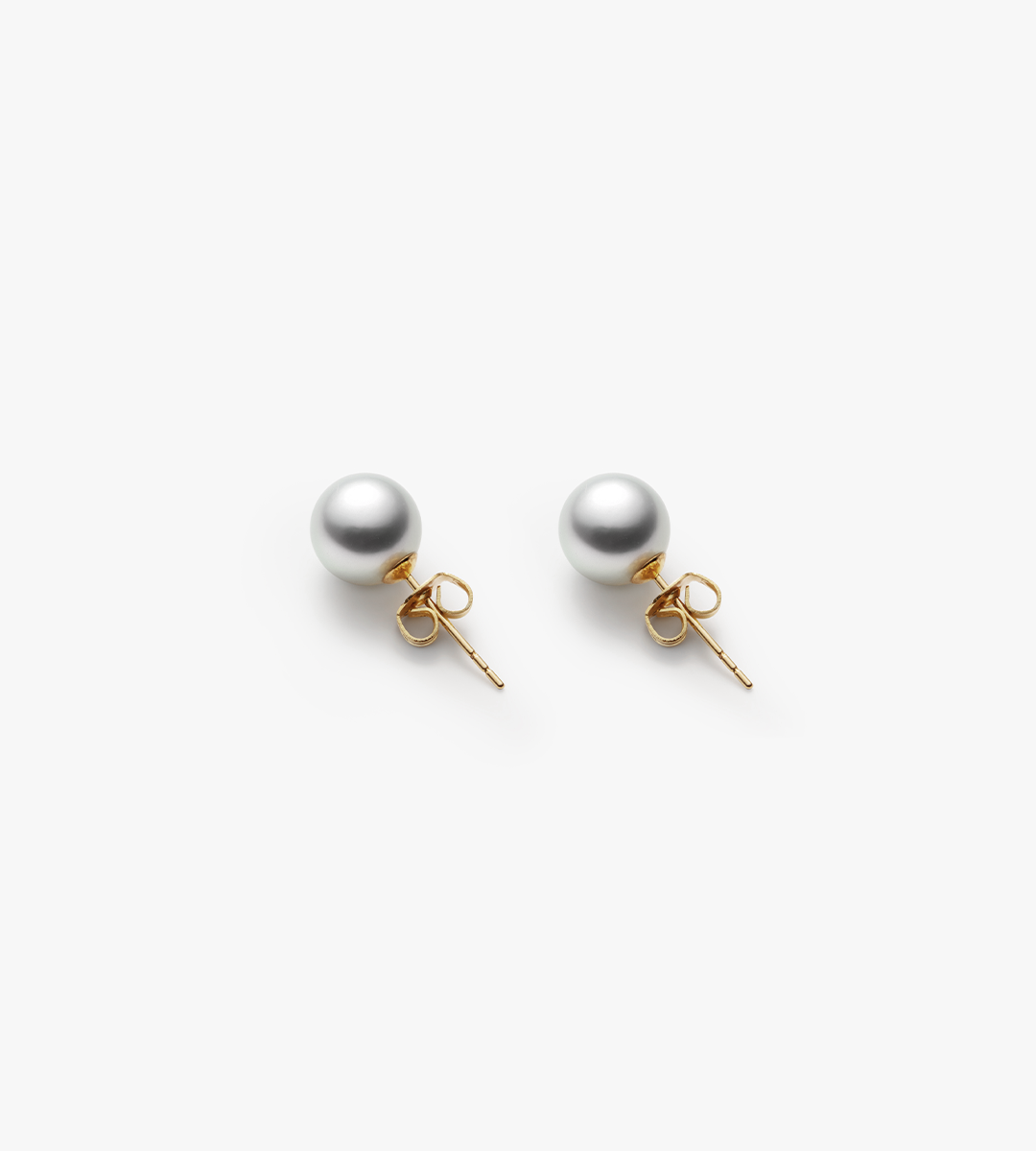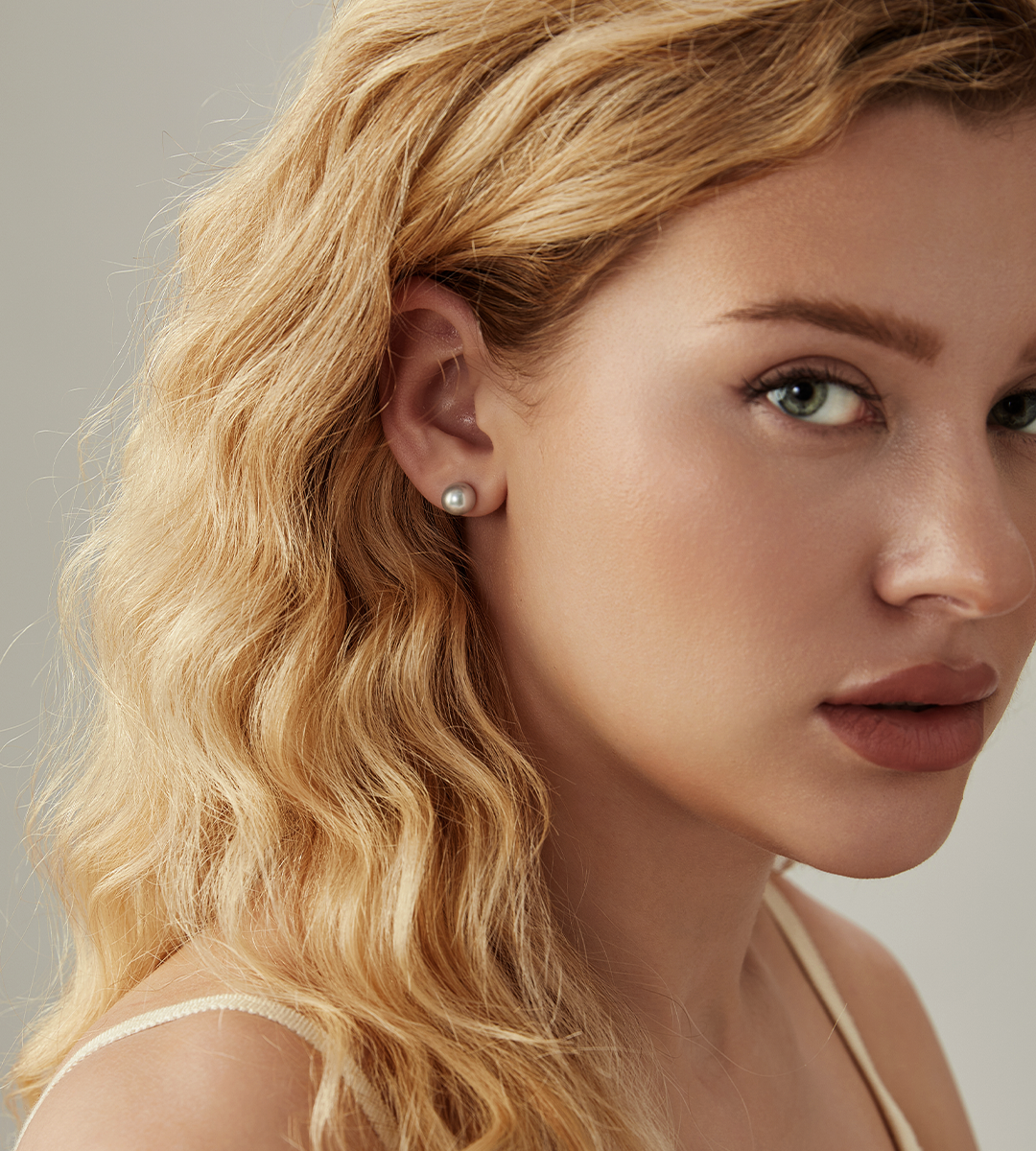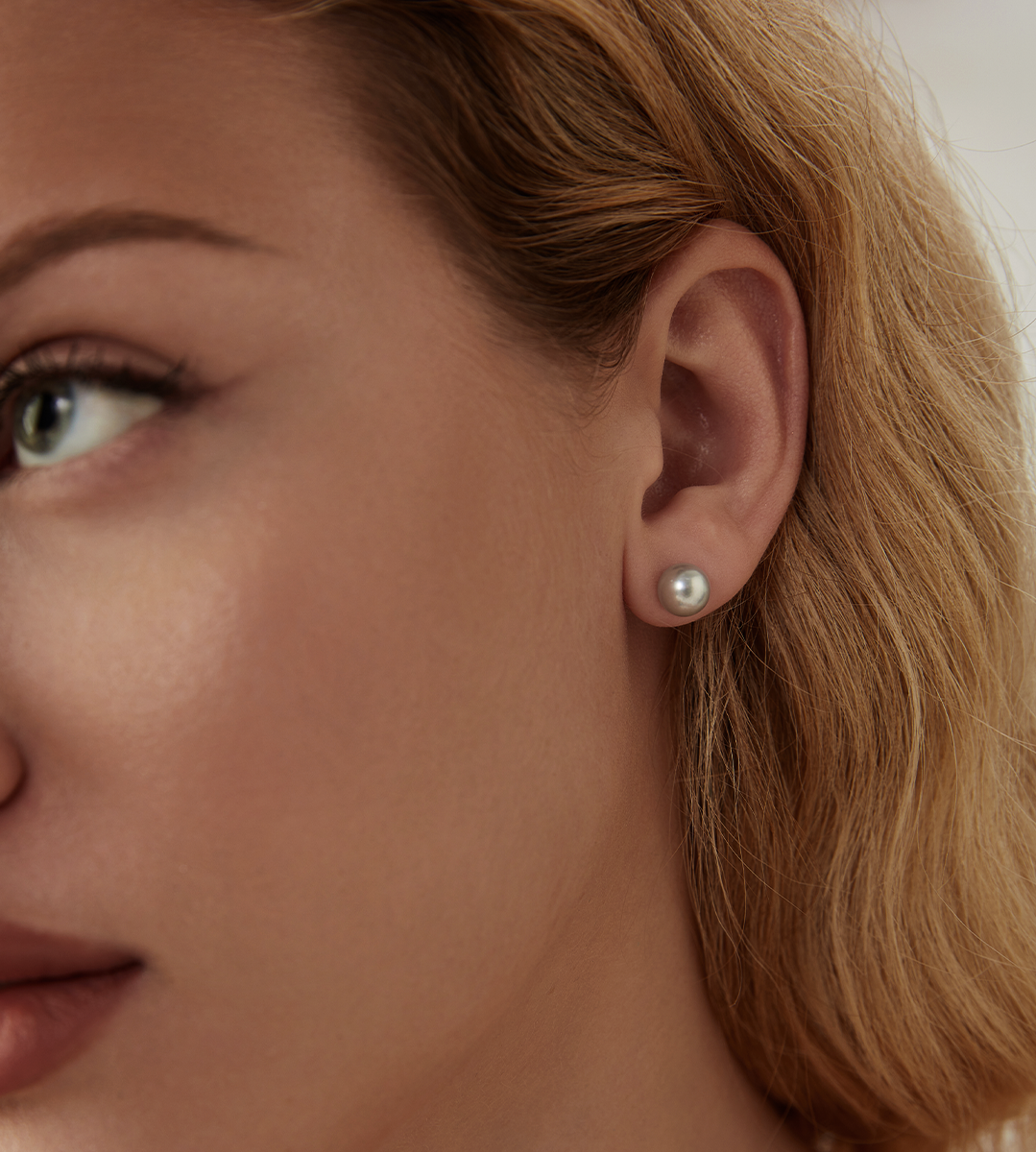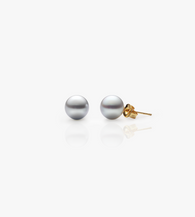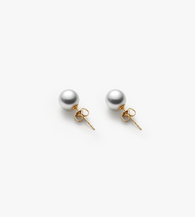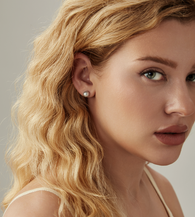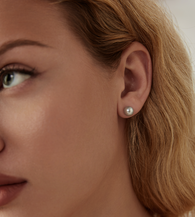 NEPTUNE
7.5-8mm Akoya Pearl Earrings
High Luster, Round, Clean Pearl, Blue Overtune
18K Solid Gold
Introducing the "Neptune" pearl studs, exquisitely crafted from Akoya pearls and 18k solid gold. These high-quality blue Akoya seawater pearls shine brilliantly, reflecting a clear silhouette, representing the top 1% of seawater pearls in existence. They boast a rich gray-blue hue with a gradient halo. These perfectly round, luminous, and flawless pearls are paired with an 18K pure gold pin, ensuring no fading or allergies. They can be paired harmoniously with the ''Ash Blue'' necklace, embodying a design that's delicate, elegant, and distinctively unique. Elevate your elegance with these exceptional studs.
Details
Material: Akoya Peal, 18K Solid Gold
Pearl Size: 7.5-8mm
Color: Yellow Gold
For 3 years from the date of purchase, we'll take care of your product if any damage to the material or the workmanship of the jewelry occurs. Just contact us and we'll send you a replacement. Check out more detai is here.
Do you have any doubts or concerns about choosing the right size while purchasing jewelry? Check out our complete size guide!
AS SEEN IN