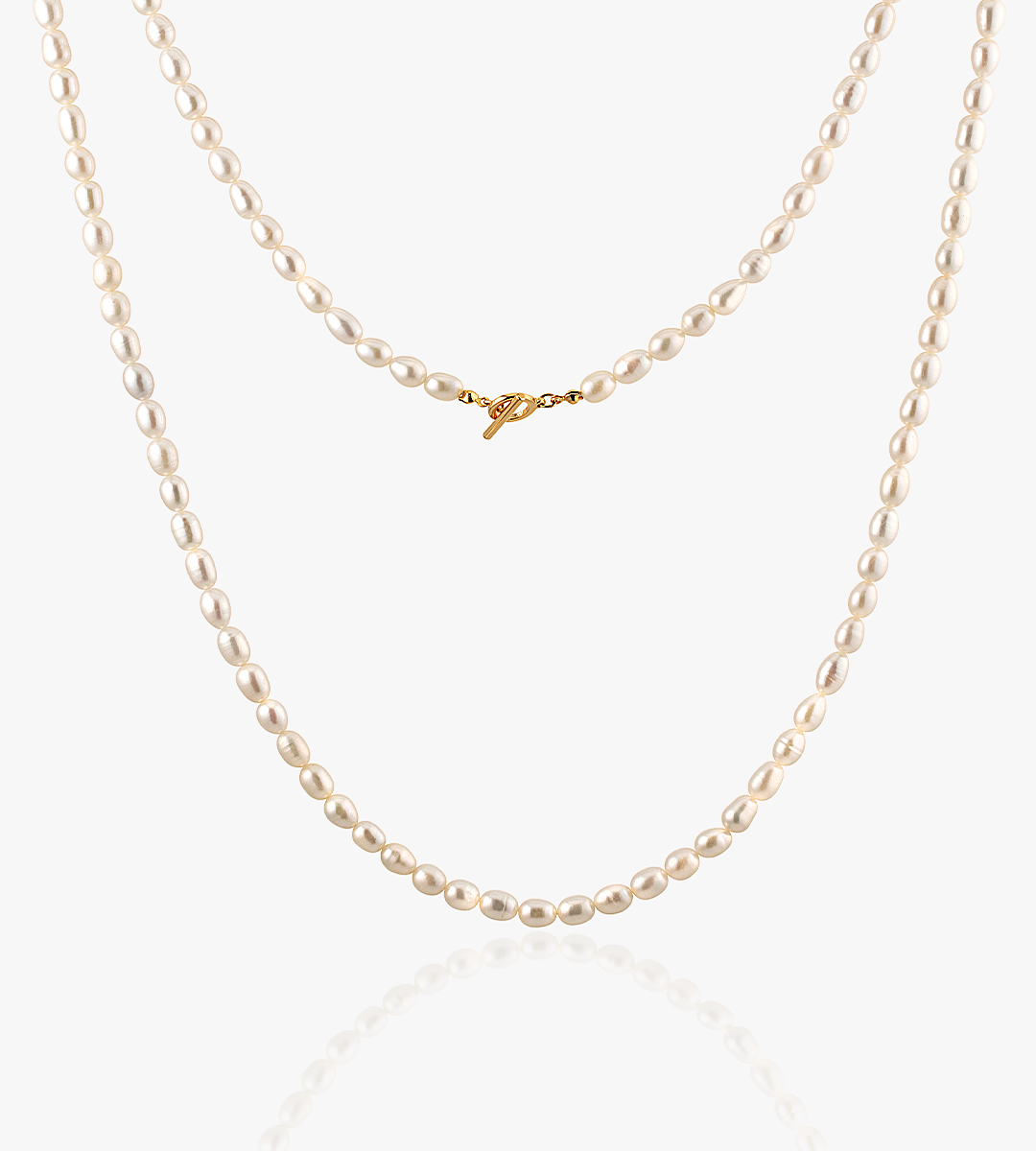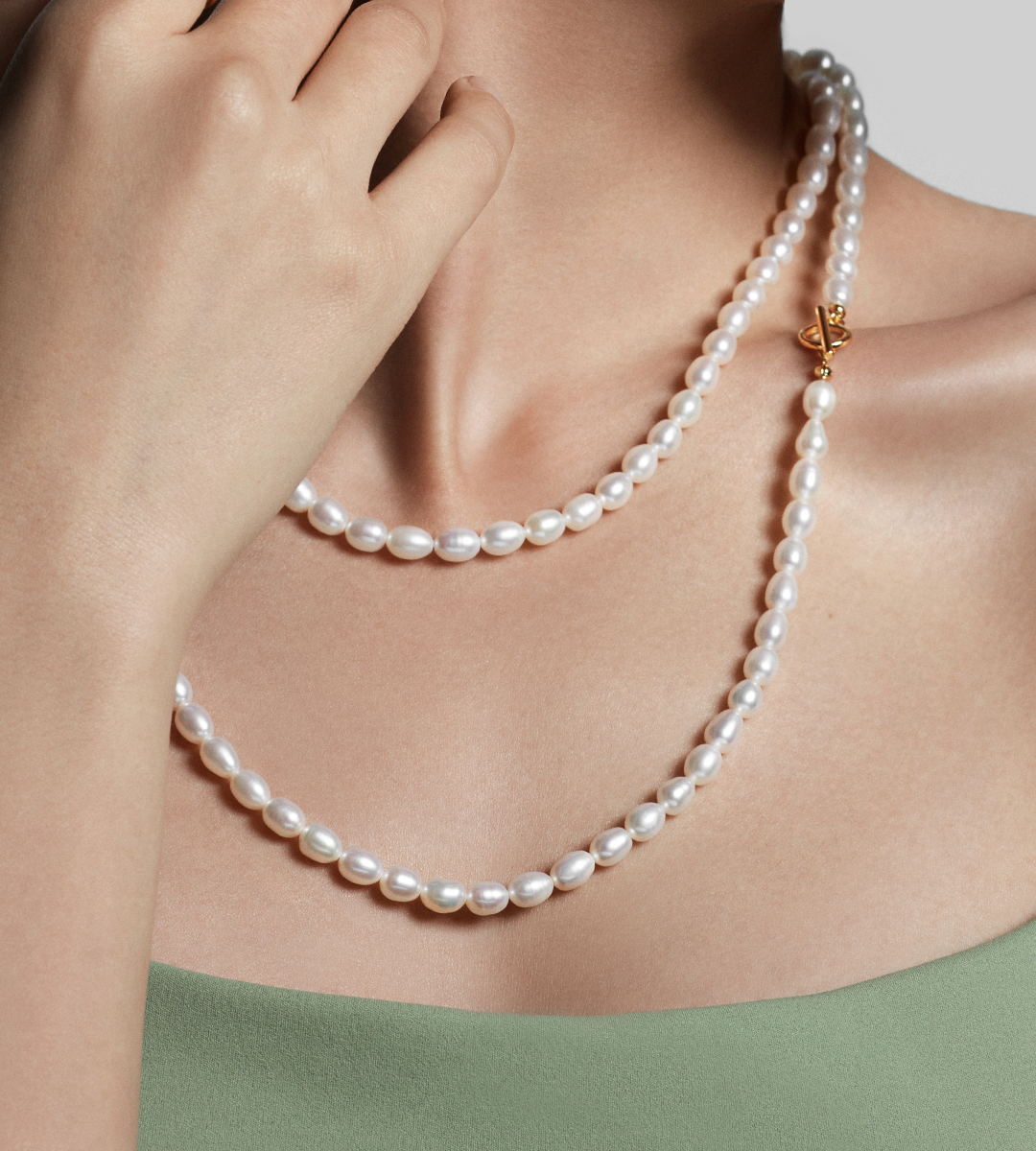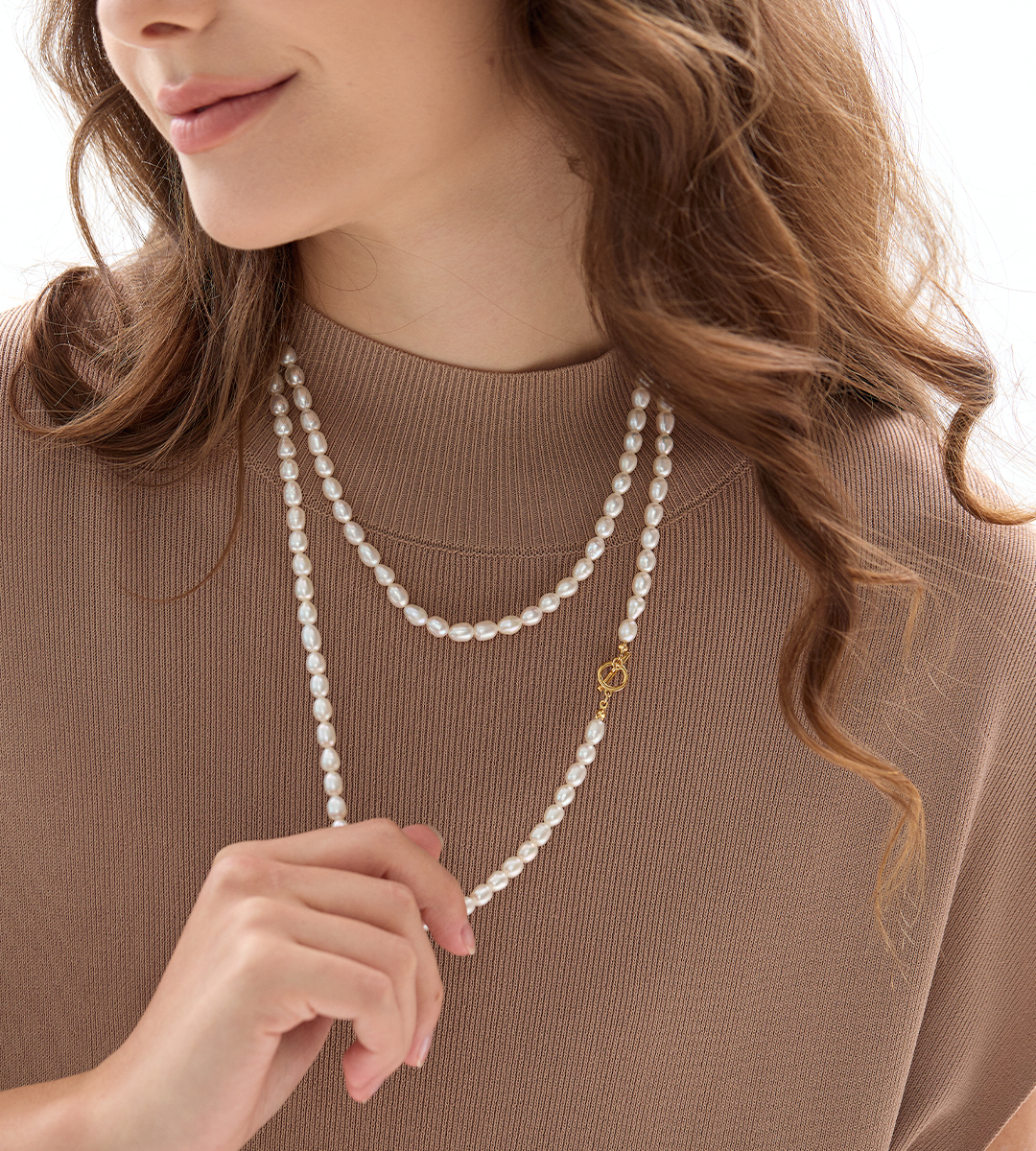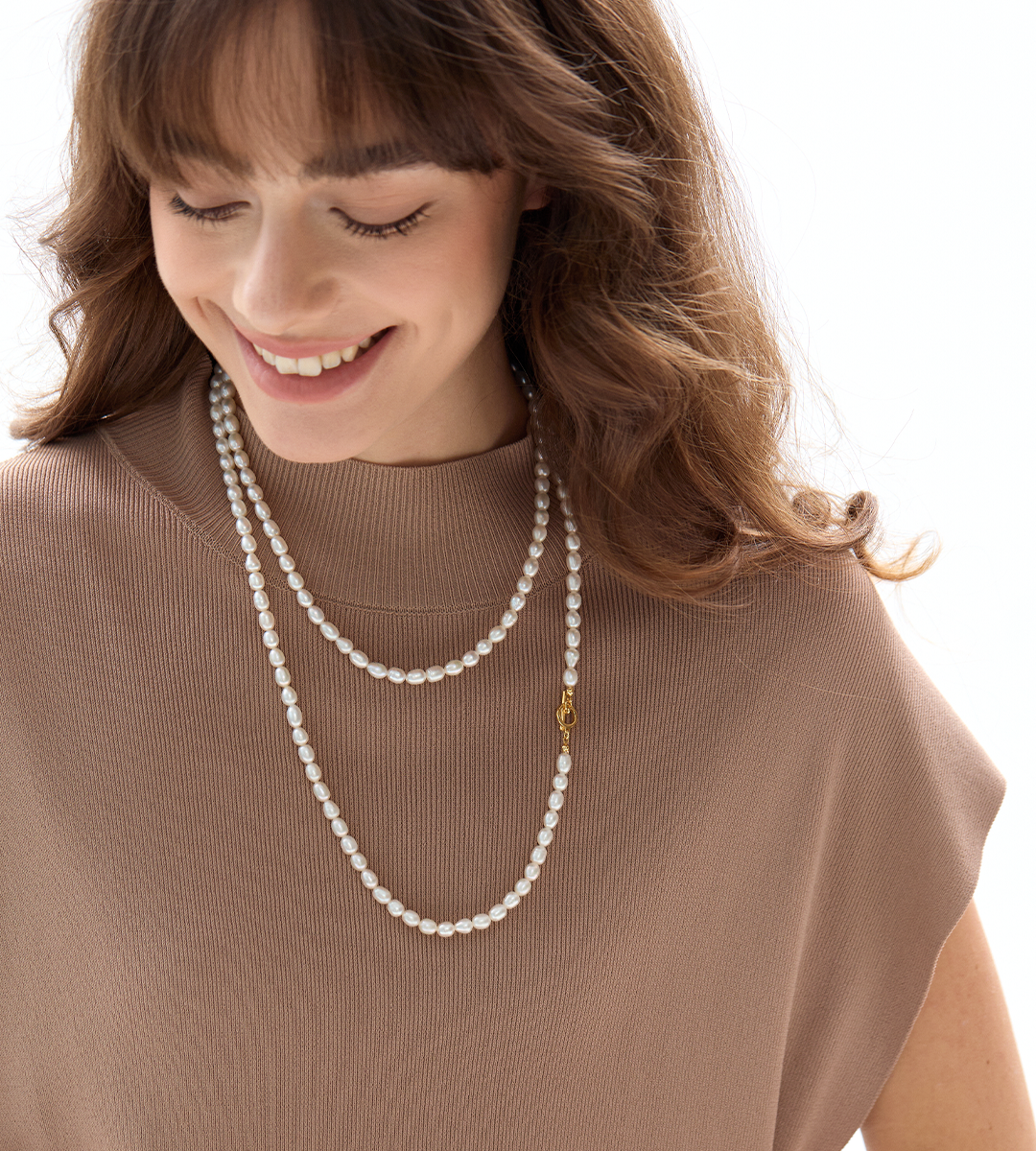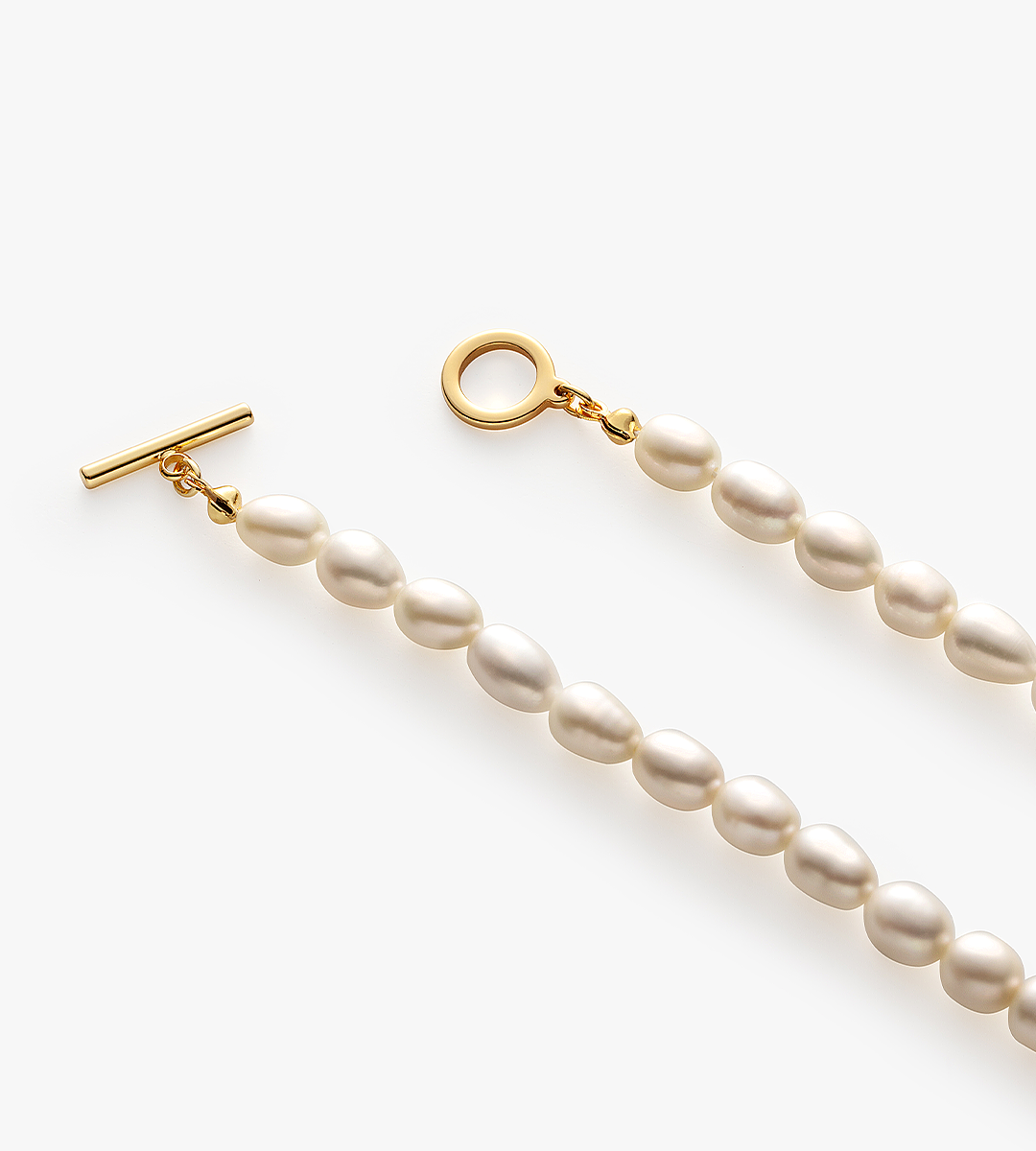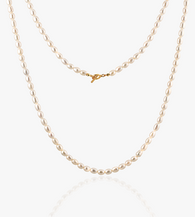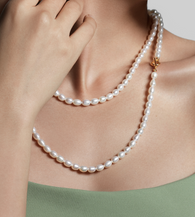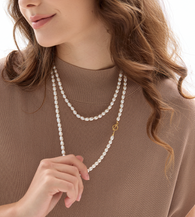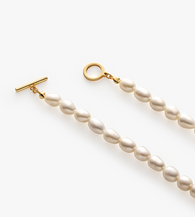 UNDER THE CLOUD
Marrying the allure of the classical with the flair of the contemporary, this Baroque pearl necklace is a harmonious blend of tradition and innovation. Crafted primarily from copper, it undergoes a meticulous thick gold electroplating process, resulting in a shimmering Yellow Gold hue that magnificently complements the unique shape and luster of the Baroque pearls. Its double-layered design introduces added depth and fluidity, making the piece lively and captivating.

Stretching to an impressive 110cm, it's not only designed for a double-layered drape but also offers multiple ways to wear, fitting various occasions and outfits. Celebrated for their irregular shapes and distinct textures, Baroque pearls are revered as nature's masterpieces, with each one being truly unique. More than just jewelry, this necklace stands as a work of art, epitomizing taste, status, and fashion.

Drape it around your neck, and it becomes an embodiment of both ancient and modern beauty, drawing every gaze your way.
Details
Material: Baroque Pearl, 18K Gold Plated On Coppper
Pearl Size: 6.5-8mm
Length: 110cm/43.3"
For 3 years from the date of purchase, we'll take care of your product if any damage to the material or the workmanship of the jewelry occurs. Just contact us and we'll send you a replacement. Check out more detai is here.
Do you have any doubts or concerns about choosing the right size while purchasing jewelry? Check out our complete size guide!
AS SEEN IN