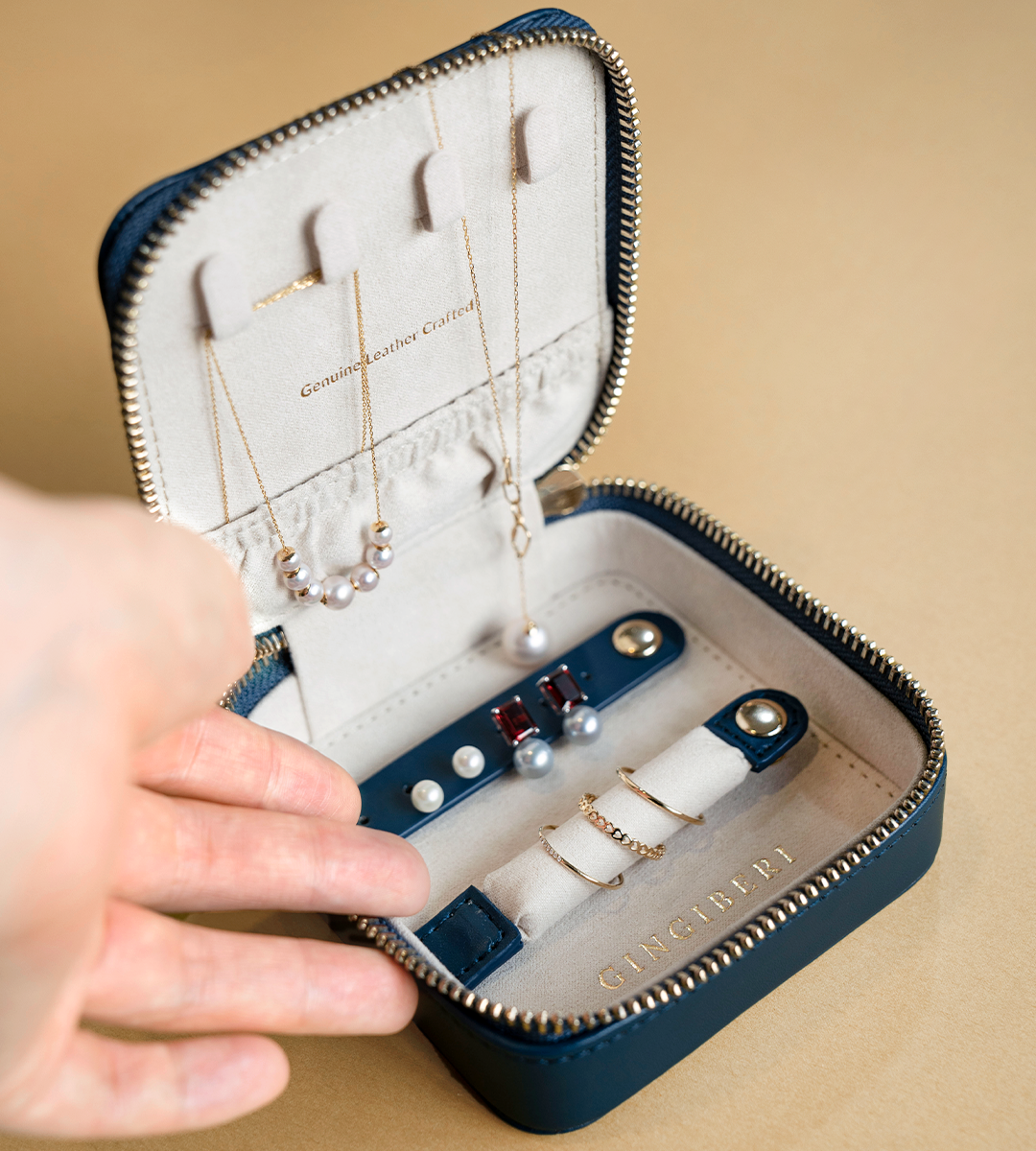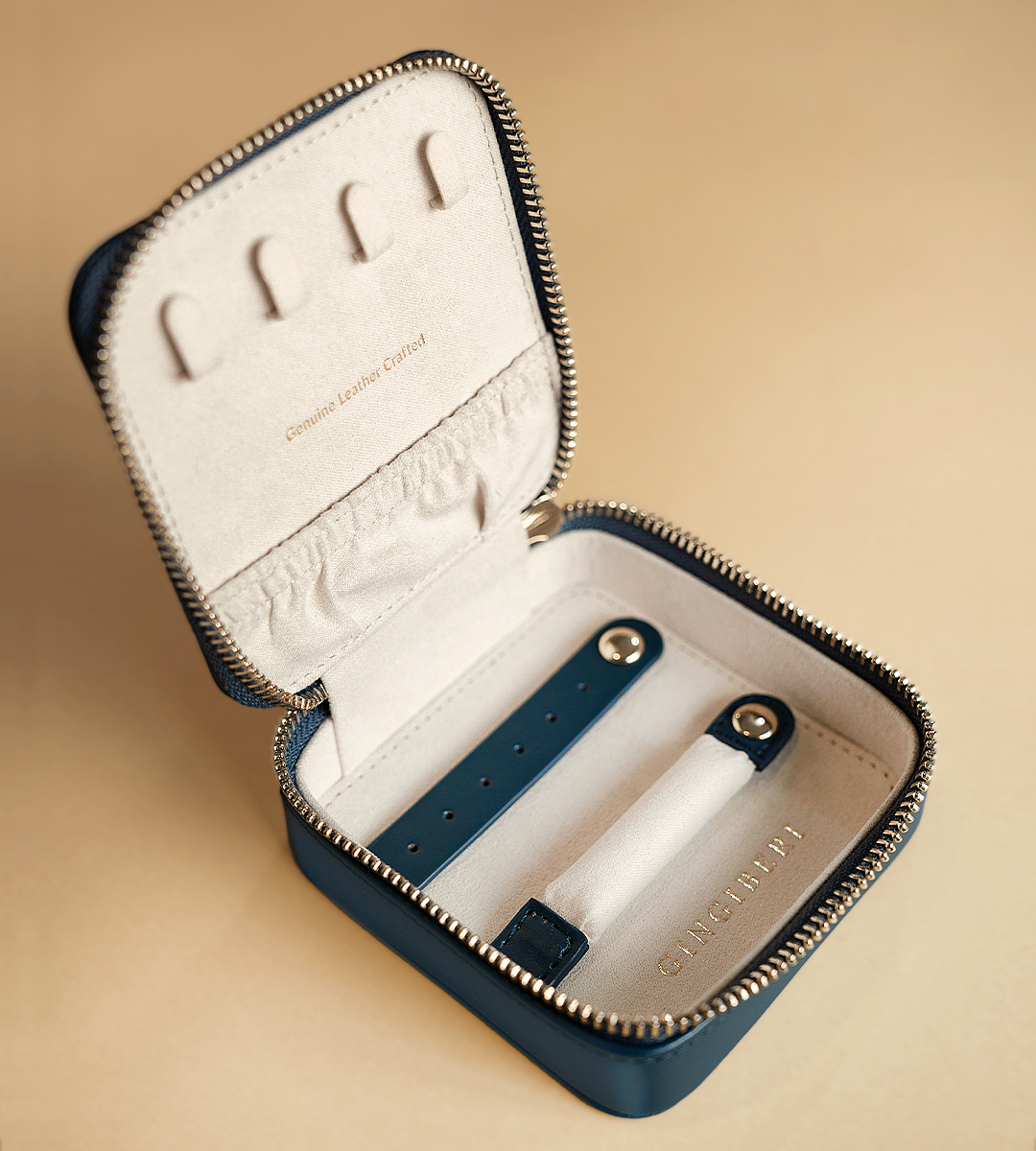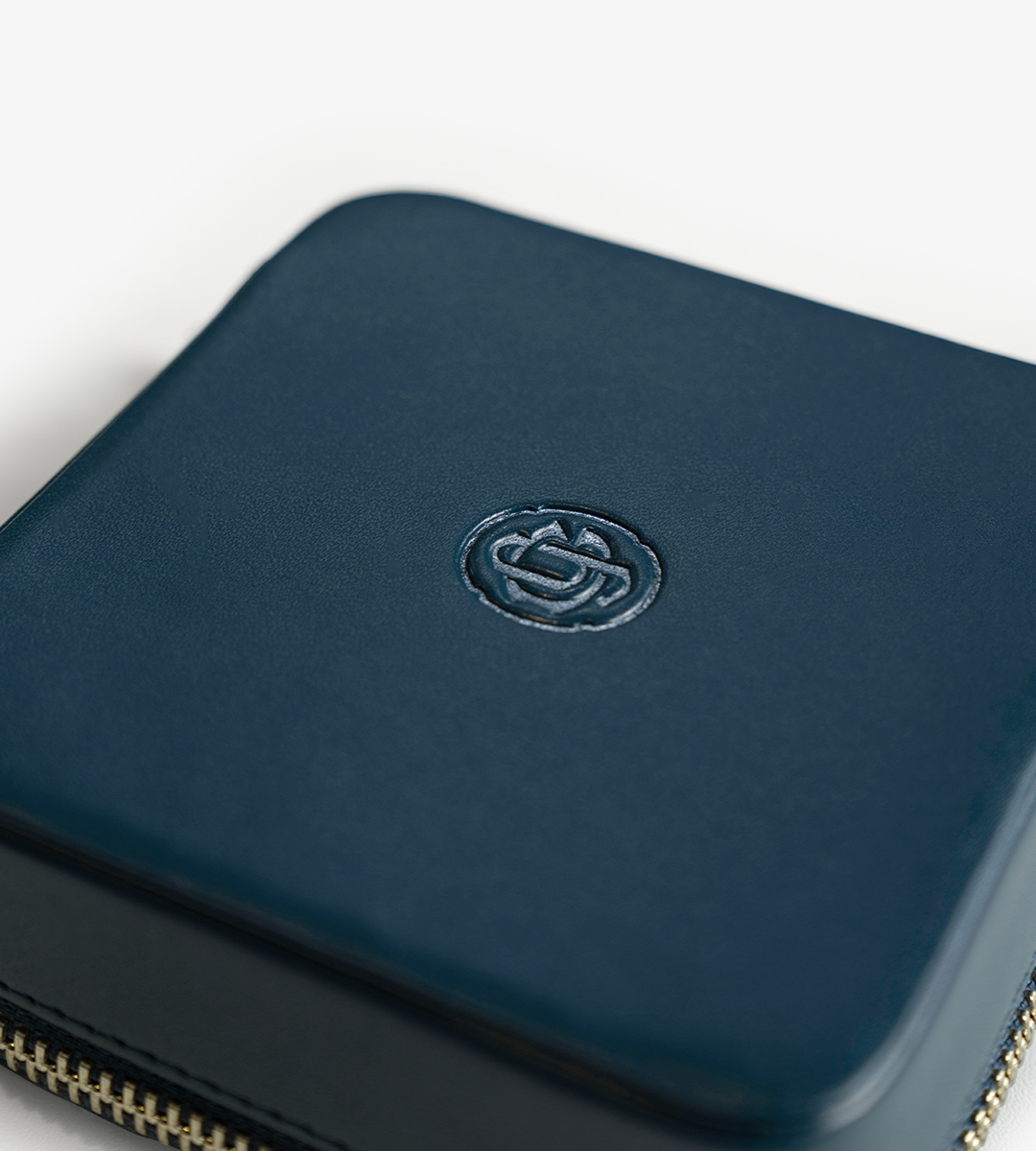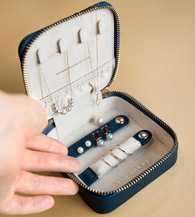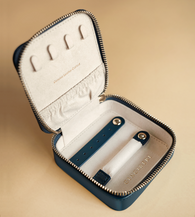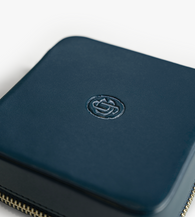 NAVY ELEGANCE
Premium genuine leather
Metal zipper closure
Introducing our elegant Navy Blue Genuine Leather Jewelry Case, a timeless accessory crafted for sophistication and practicality. Measuring 12.5 X 12.5 X 6 cm, this compact treasure is the perfect home for your precious jewelry items.
Constructed from premium genuine leather, the jewelry box exudes luxury with its deep navy blue hue, making it a classic piece that complements any dresser or vanity. The durable material ensures protection of your cherished pieces, while also adding a touch of class to your collection.
The box opens to reveal a thoughtfully designed interior with dedicated spaces for various types of jewelry. It features soft, protective linings that prevent scratches and damage, ensuring your valuables remain in pristine condition. Rings, earrings, and delicate chains each have their own secure spot, safeguarded by the cushioned fabric.
Every detail, from the meticulous stitching to the subtle embossing, highlights the craftsmanship and care invested into creating a product that is not only beautiful but also functional. The secure zipper closure ensures that your jewelry is safely enclosed, making this box ideal for both home use and travel.
Whether you're gifting it to a loved one or treating yourself, this Navy Blue Genuine Leather Jewelry Box is more than just a storage solution—it's an heirloom piece that will keep your treasures organized and cherished for years to come.
Material: Premium genuine leather, Metal zipper closure
Color: Navy Blue
Size: 12.5 X 12.5 X 6 cm
For 3 years from the date of purchase, we'll take care of your product if any damage to the material or the workmanship of the jewelry occurs. Just contact us and we'll send you a replacement. Check out more detai is here.
Do you have any doubts or concerns about choosing the right size while purchasing jewelry? Check out our complete size guide!
AS SEEN IN