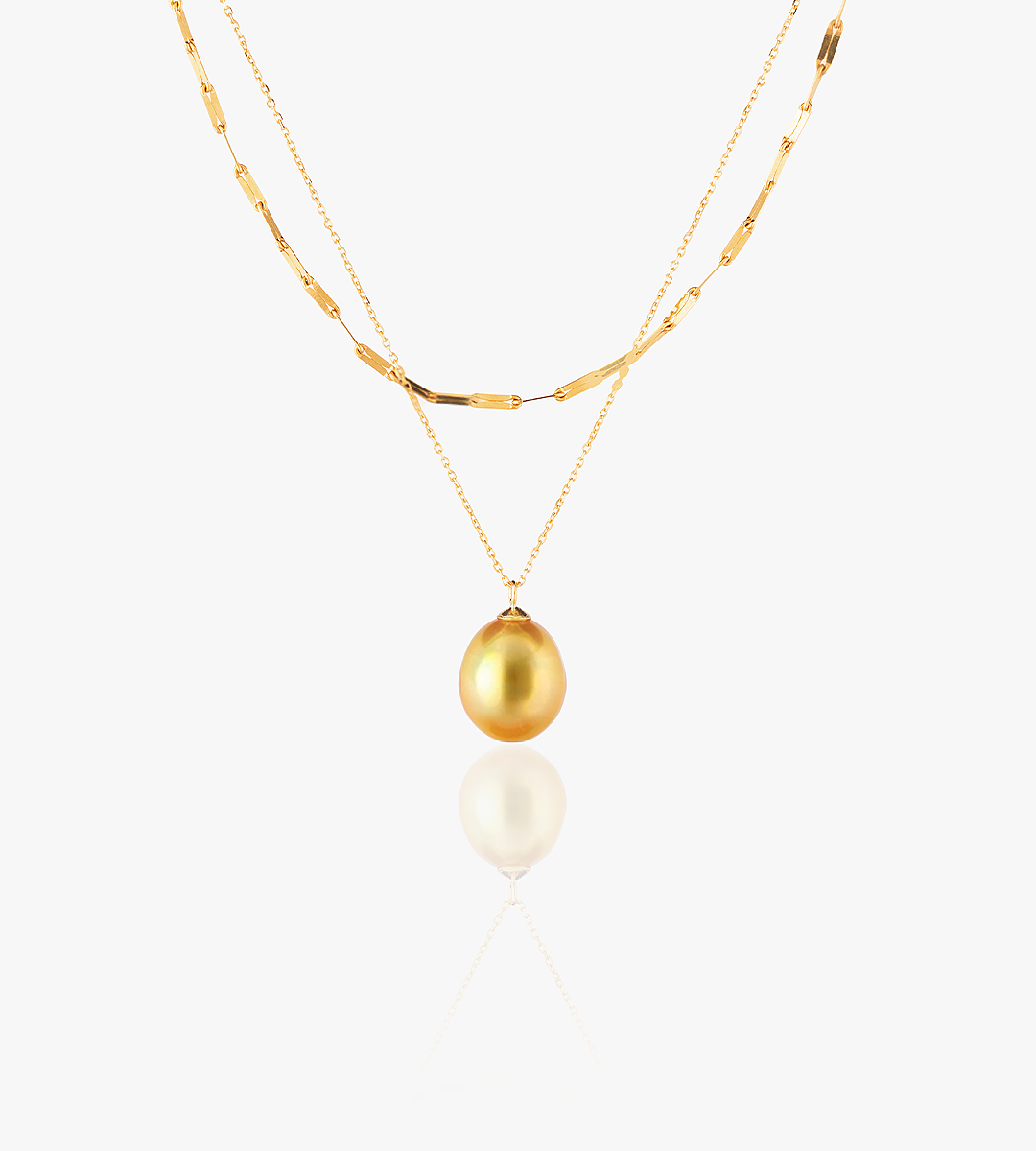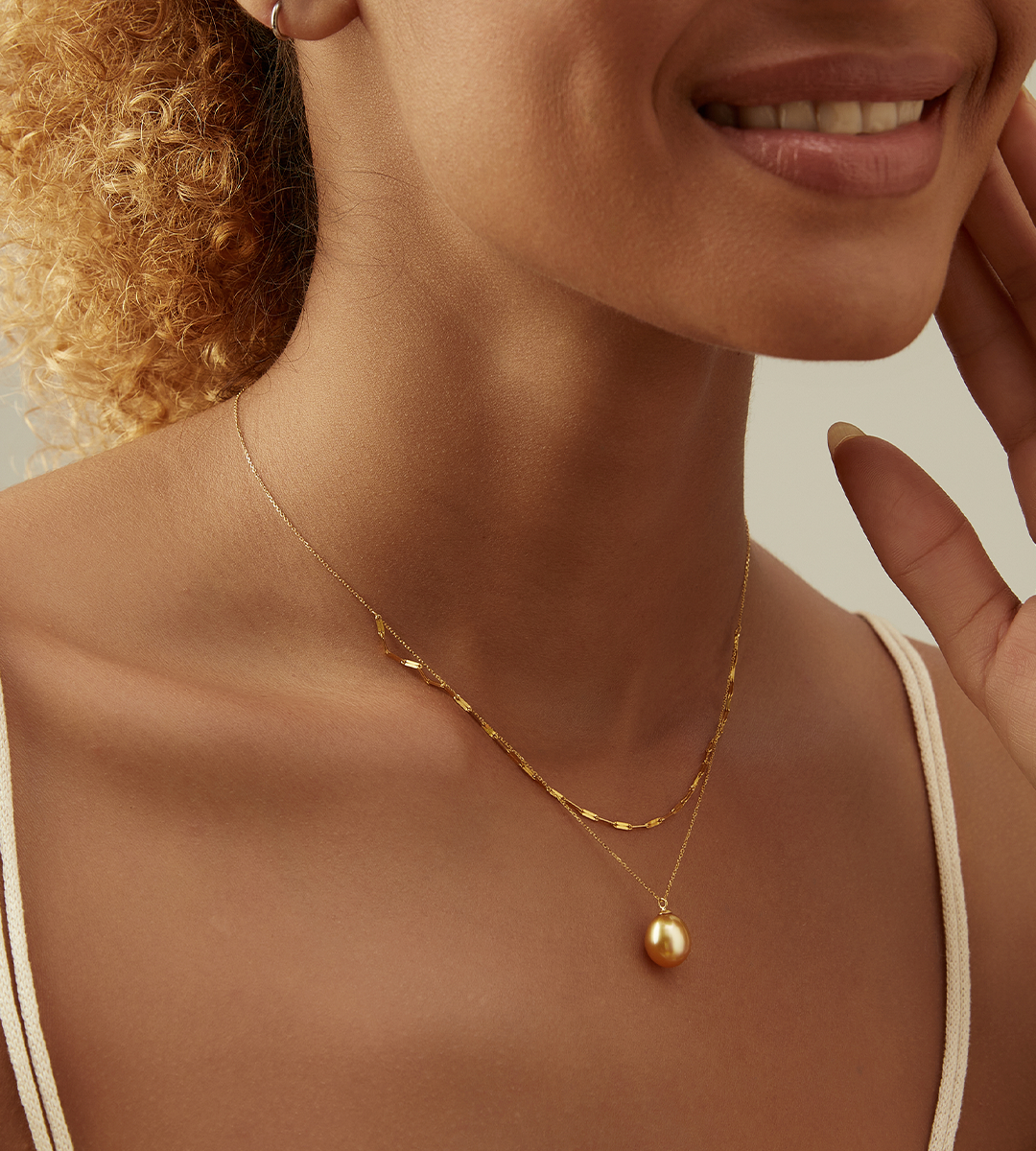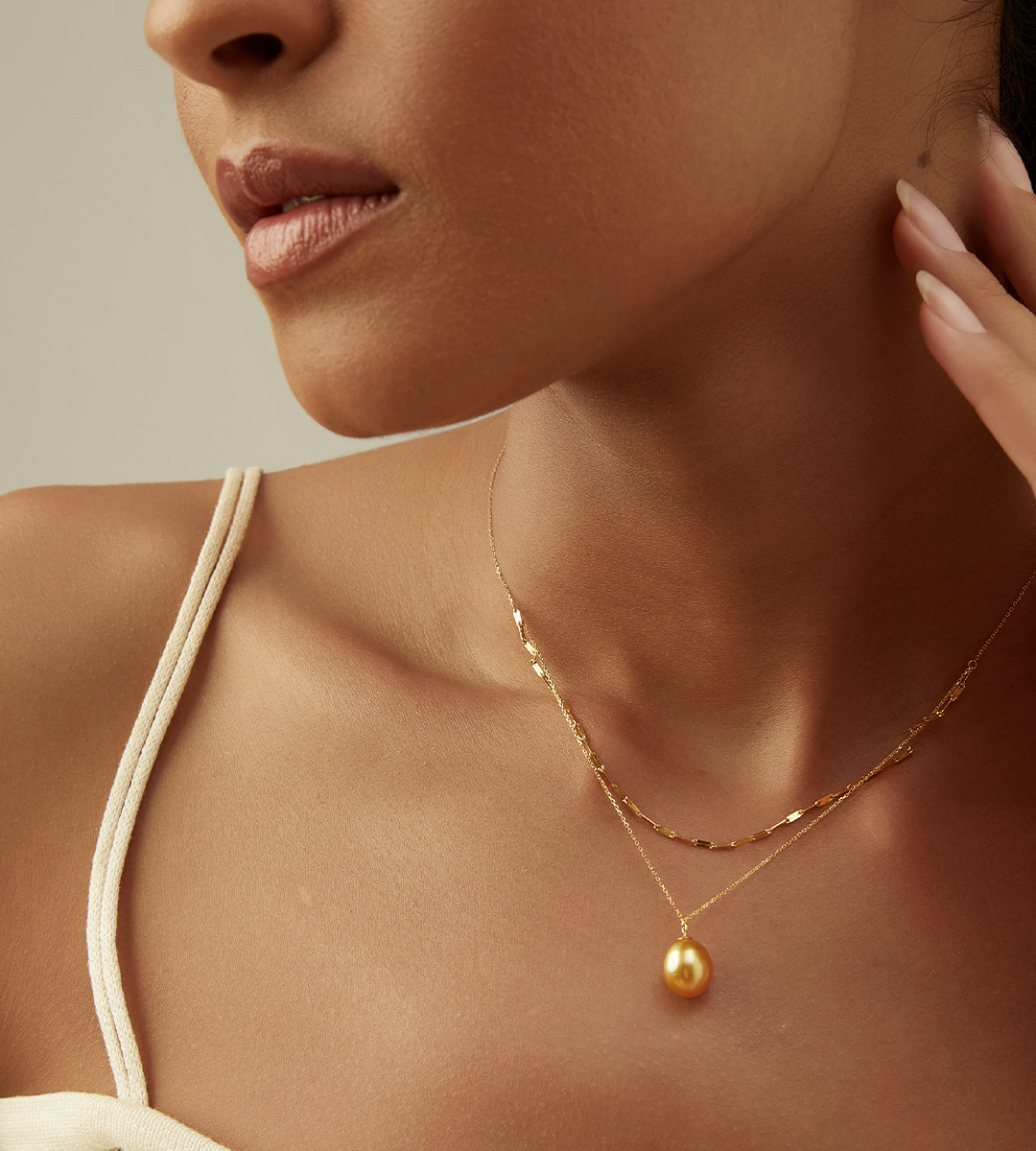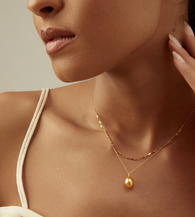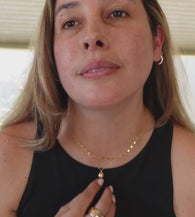 HEART OF DESERT
9-10mm Rare South Sea Gold Pearl Necklace
18K Solid Gold
Presenting an exquisite teardrop-shaped South Sea Golden Pearl, this necklace is a testament to nature's grandeur. Sized at 9-10mm, the pearl boasts a rich golden hue, closely mirroring the allure of pure gold. Recognized as the pinnacle of golden pearl colors, its unparalleled luster vividly reflects human silhouettes.
Artfully crafted, the double chain is made of pure 18K gold. The fine chain reveals intricate workmanship, creating a layered effect in a single wear, while the thicker chain, polished smoothly, shimmers with every link. Uniquely designed, this necklace seamlessly blends timeless elegance and contemporary fashion. Its versatility shines, elevating both everyday attire and evening gowns, enhancing their essence.
This golden pearl, a rarity, is cultivated in limited quantities in the South Pacific. With an annual yield of just 100kg and only 5% being jewelry-grade, its scarcity is profound, further accentuated by declining oceanic conditions. Valued as wild collectors' items, these pearls have halved in production over a decade.
Offered at a standard collarbone-grazing length, we prioritize customization. Clients can tailor up to 45cm, free of charge, ensuring a perfect fit for every individual.
Details
Materials: 18K Solid Gold, South Sea Gold Pearl
Chain Color: Yellow Gold
Chain Length: 40cm/15.7''
Pearl Size: 9*10mm 
For 3 years from the date of purchase, we'll take care of your product if any damage to the material or the workmanship of the jewelry occurs. Just contact us and we'll send you a replacement. Check out more detai is here.
Do you have any doubts or concerns about choosing the right size while purchasing jewelry? Check out our complete size guide!
AS SEEN IN