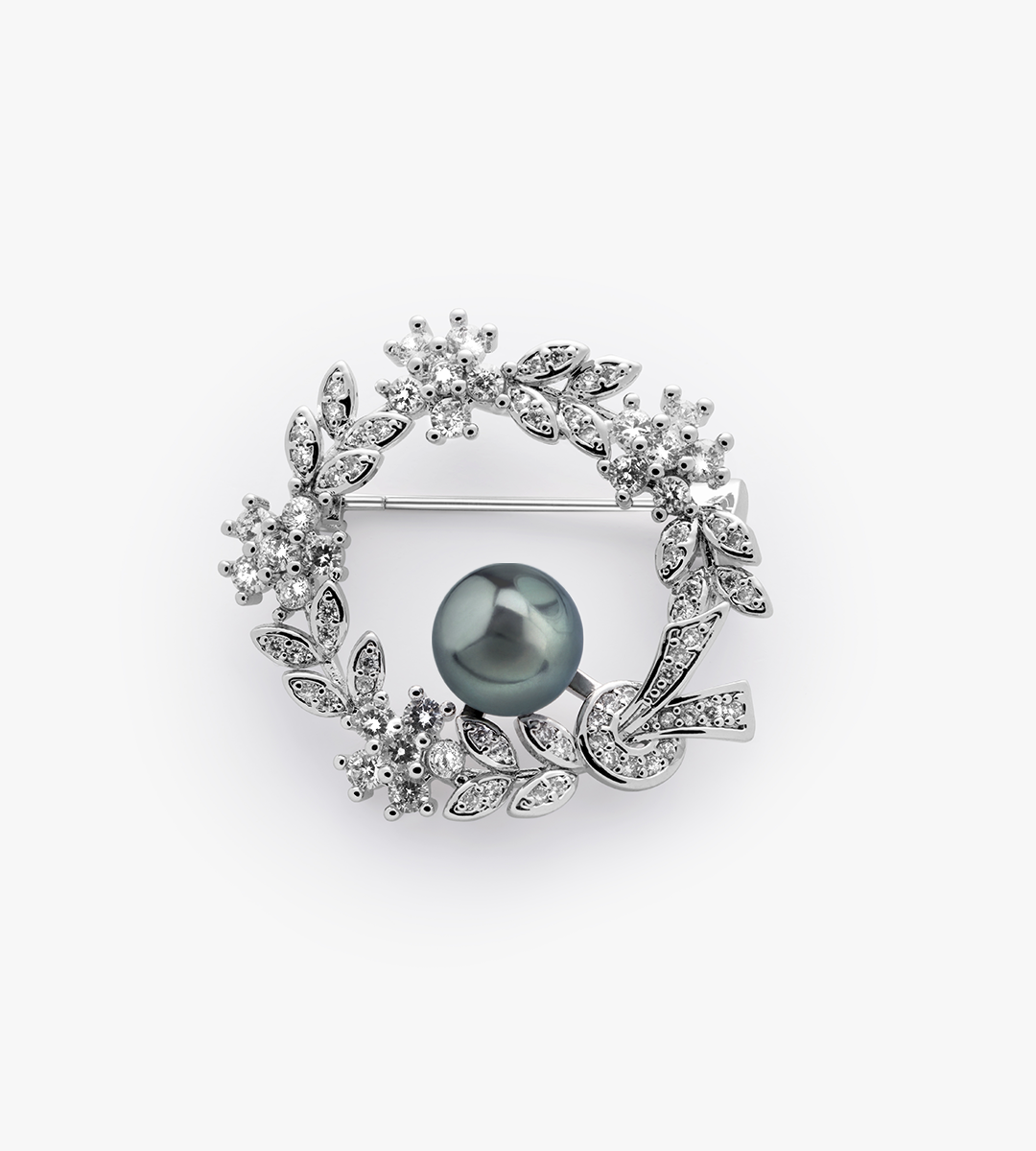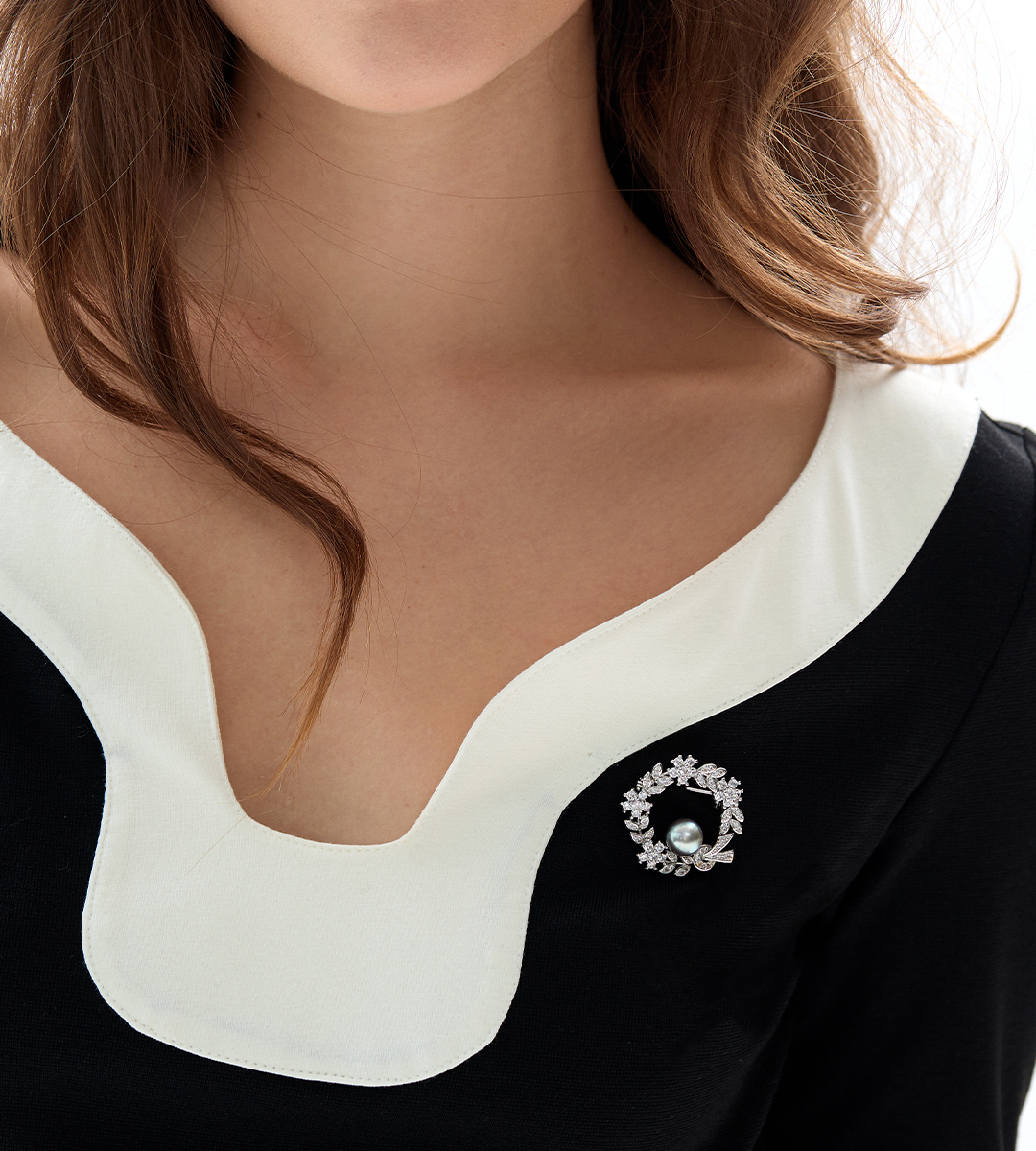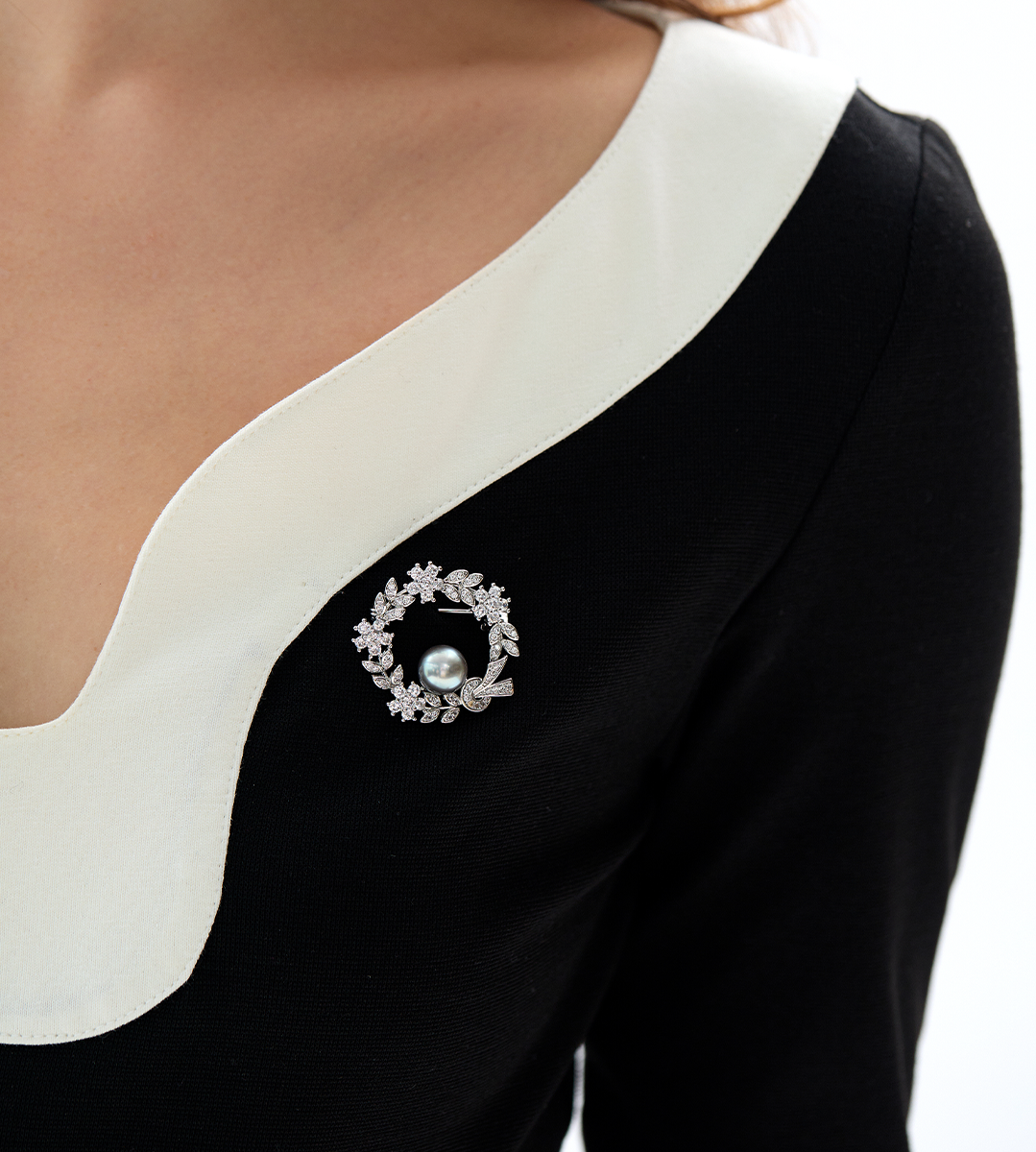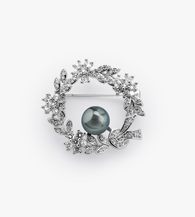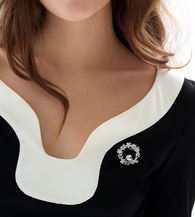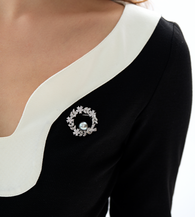 GARLAND TERTIUS
9-10mm Tahiti Black Pearl
Sterling Silver
This exquisite brooch, crafted from sterling silver and accented with a Tahitian pearl, epitomizes elegance and the essence of hand craftsmanship. The brooch, made of sterling silver, has been meticulously polished to radiate the austere sheen of white gold, offering wearers a touch of freshness and innocence. At its center lies a 9-10mm Tahitian pearl, boasting a high 2A grade, reflecting its lustrous sheen and impeccable texture.

The Tahitian pearl, renowned for its unique color and brilliance, is often referred to as the "Star of the Sea". This brooch masterfully merges the cool tranquility of silver with the warm luster of the pearl, imparting a sense of understated luxury to its wearer.

Whether paired with formal attire for special occasions or as a daily fashion accent, this brooch enhances your ensemble with a distinct sense of beauty and taste. It's not just a brooch; it's a story – a tale of the ocean, nature, and the harmonious blend of human craftsmanship.
Details
Material: Tahiti Pearl, Sterling Silver, Cubic Zirconia
Pearl Size: 9-10mm
Color: White Gold
For 3 years from the date of purchase, we'll take care of your product if any damage to the material or the workmanship of the jewelry occurs. Just contact us and we'll send you a replacement. Check out more detai is here.
Do you have any doubts or concerns about choosing the right size while purchasing jewelry? Check out our complete size guide!
AS SEEN IN