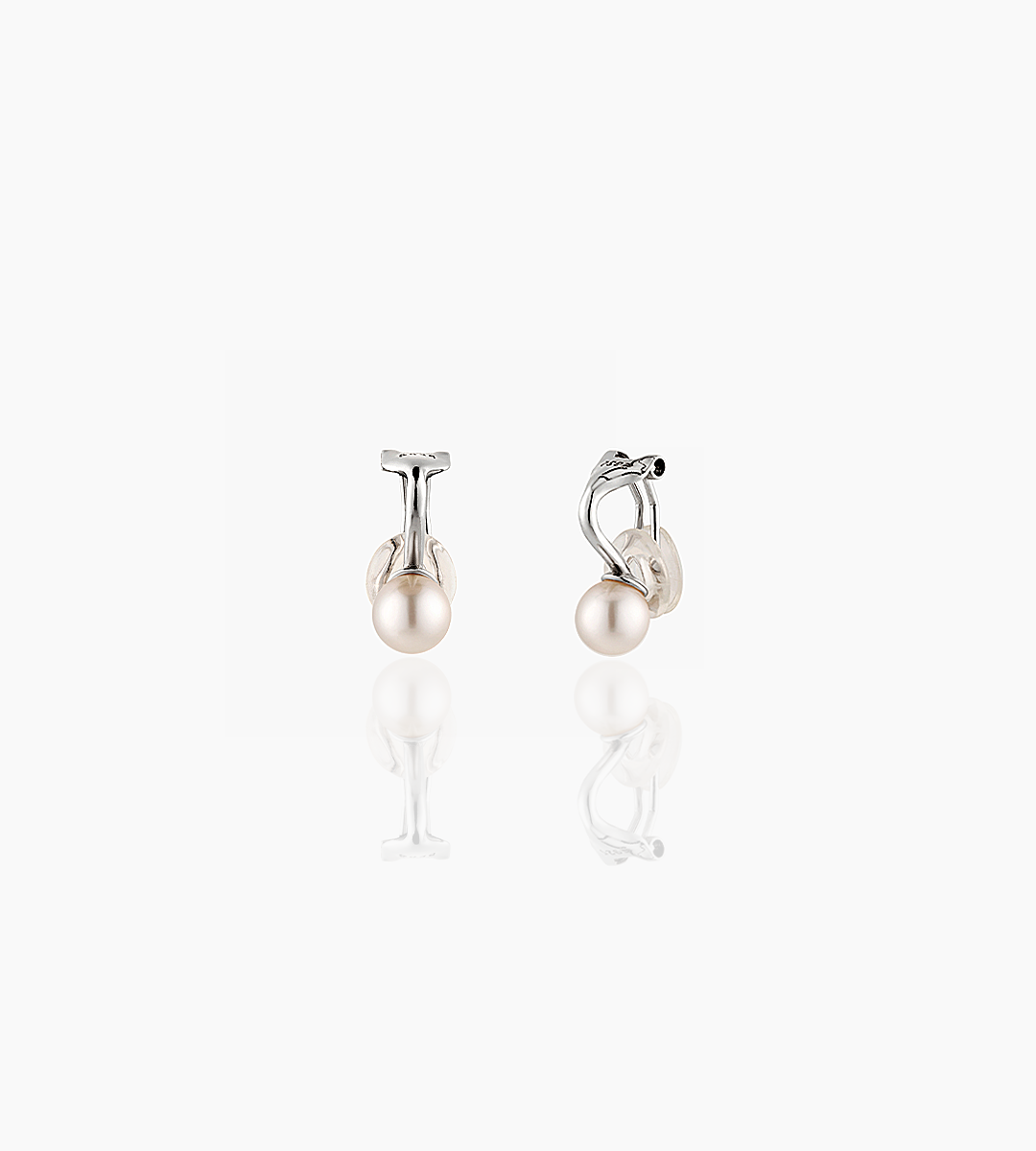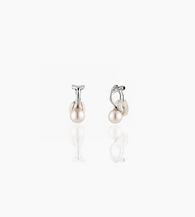 QUAVER
7-8mm Aurora Pearl Ear Clip
High Luster, Round, Clean Pearl
Sterling Silver
Introducing our lustrous pearls, meticulously selected for their unrivaled sheen, a vital characteristic of this style. We have put significant effort into enhancing the brilliance of these pearls, which boast a white or pink overtone, rivaling the luster and size of South Sea White Pearls. Accompanied by sterling silver clips, these pearls promise comfort and longevity, without any allergic reactions.

Though simple and versatile in design, the prominence of the pearls makes a bold statement, elevating your aura and exuding elegance. They pair seamlessly with any necklace size or accessory color, offering a range of styles from ladylike and professional to affluent and retro. This is the kind of piece that will have people asking where you got it.

Furthermore, its versatility extends to age inclusivity, suiting young ladies, mature women, and elegant elders alike, allowing each to express their individual style effortlessly.
Details
Material: Aurora Pearl, Sterling Silver (Aurora Pearls Are The Finest Type Among Freshwater Pearls)
Pearl Size: 7-8mm
Color: White Gold
For 3 years from the date of purchase, we'll take care of your product if any damage to the material or the workmanship of the jewelry occurs. Just contact us and we'll send you a replacement. Check out more detai is here.
Do you have any doubts or concerns about choosing the right size while purchasing jewelry? Check out our complete size guide!
AS SEEN IN