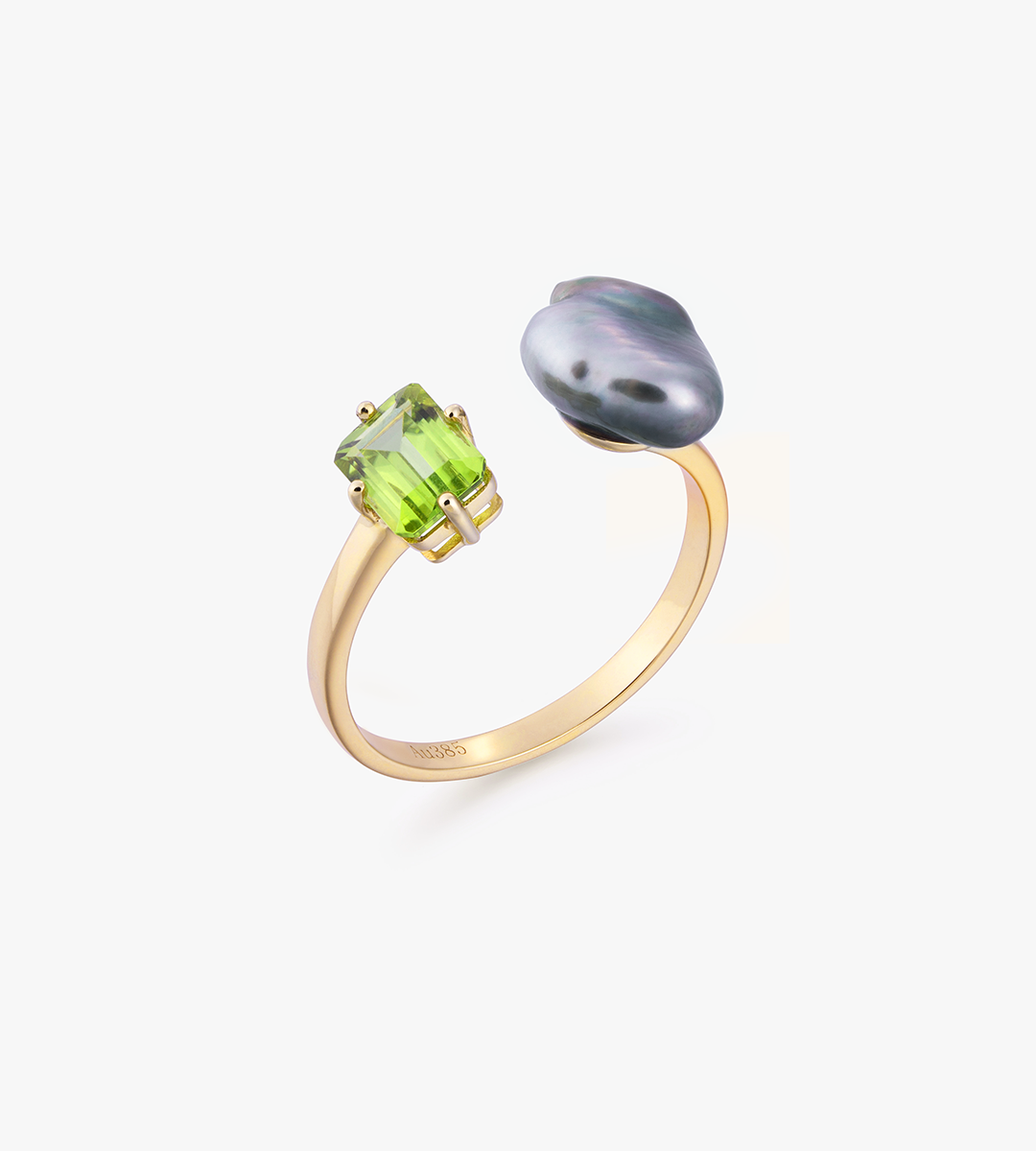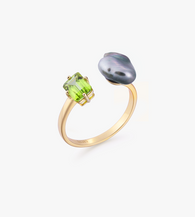 EMERALD FOREST ODYSSEY
6-7mm Keshi Pearl Ring
Nucleus-free Saltwater Pearl
9K Yellow Gold
Presenting a unique piece that marries the beauty of Tahitian keshi pearls with the high-quality green peridot. The natural peridot, often referred to as the "Sun Stone," symbolizes peace, happiness, and tranquility, conveying a wealth of positive intentions. The keshi pearls, grown without a core, take on unpredictable shapes, infusing the piece with boundless charm and the pure energy of nature. Crafted in 9K solid gold, this jewelry ensures durability, is hypoallergenic, and retains its brilliant hue without fading. It's not just an accessory; it's a statement. A testament to your individuality and a celebration of nature's wonders. Opt for this piece, and let your personality shine through with elegance and a touch of nature's whimsy.
Details
Material: Keshi Pearl, 9K Yellow Gold, Olivine
Pearl Size: 6-7mm
Olivine Size: 5*7mm
Color: Yellow Gold
For 3 years from the date of purchase, we'll take care of your product if any damage to the material or the workmanship of the jewelry occurs. Just contact us and we'll send you a replacement. Check out more detai is here.
Do you have any doubts or concerns about choosing the right size while purchasing jewelry? Check out our complete size guide!
AS SEEN IN