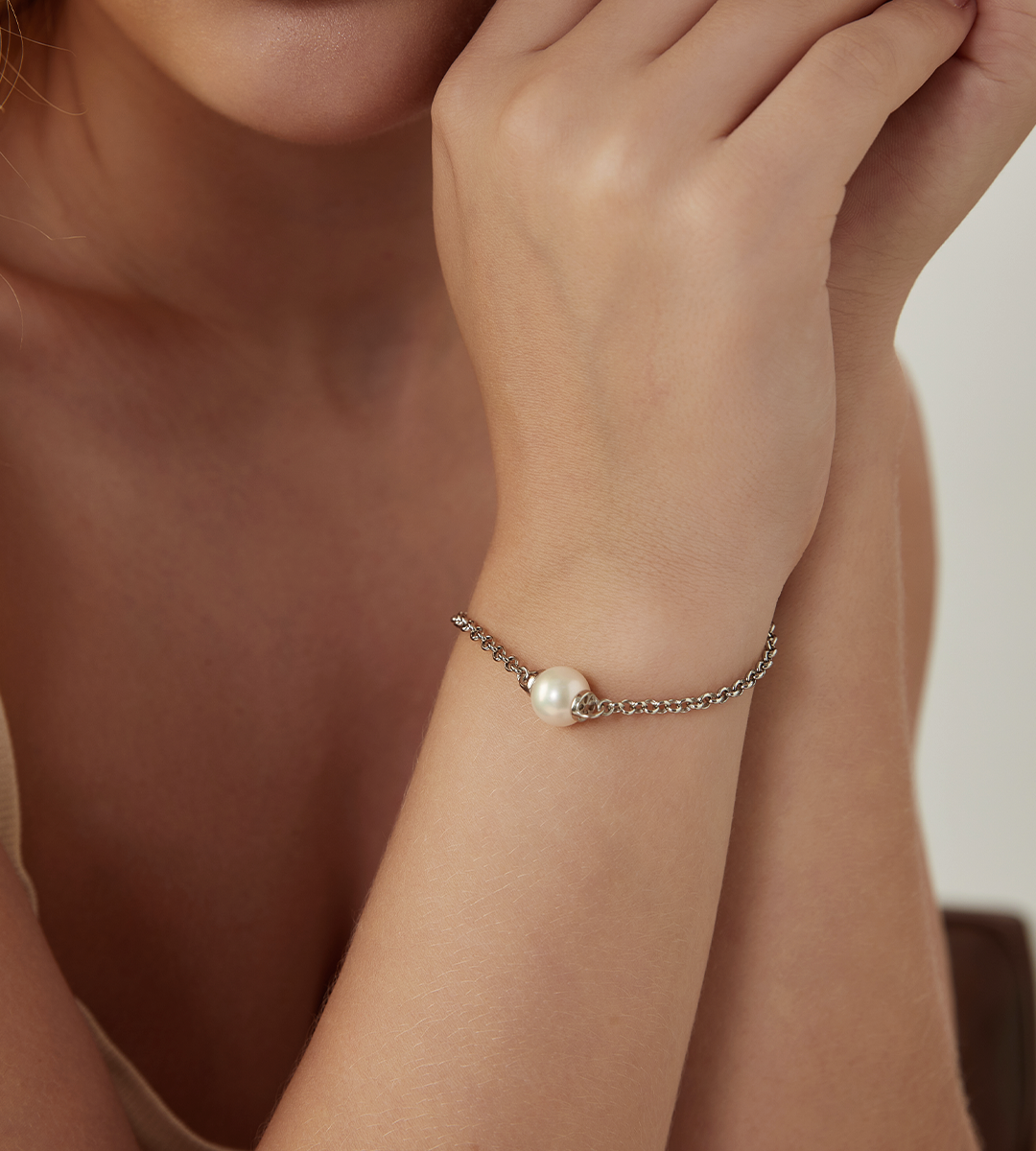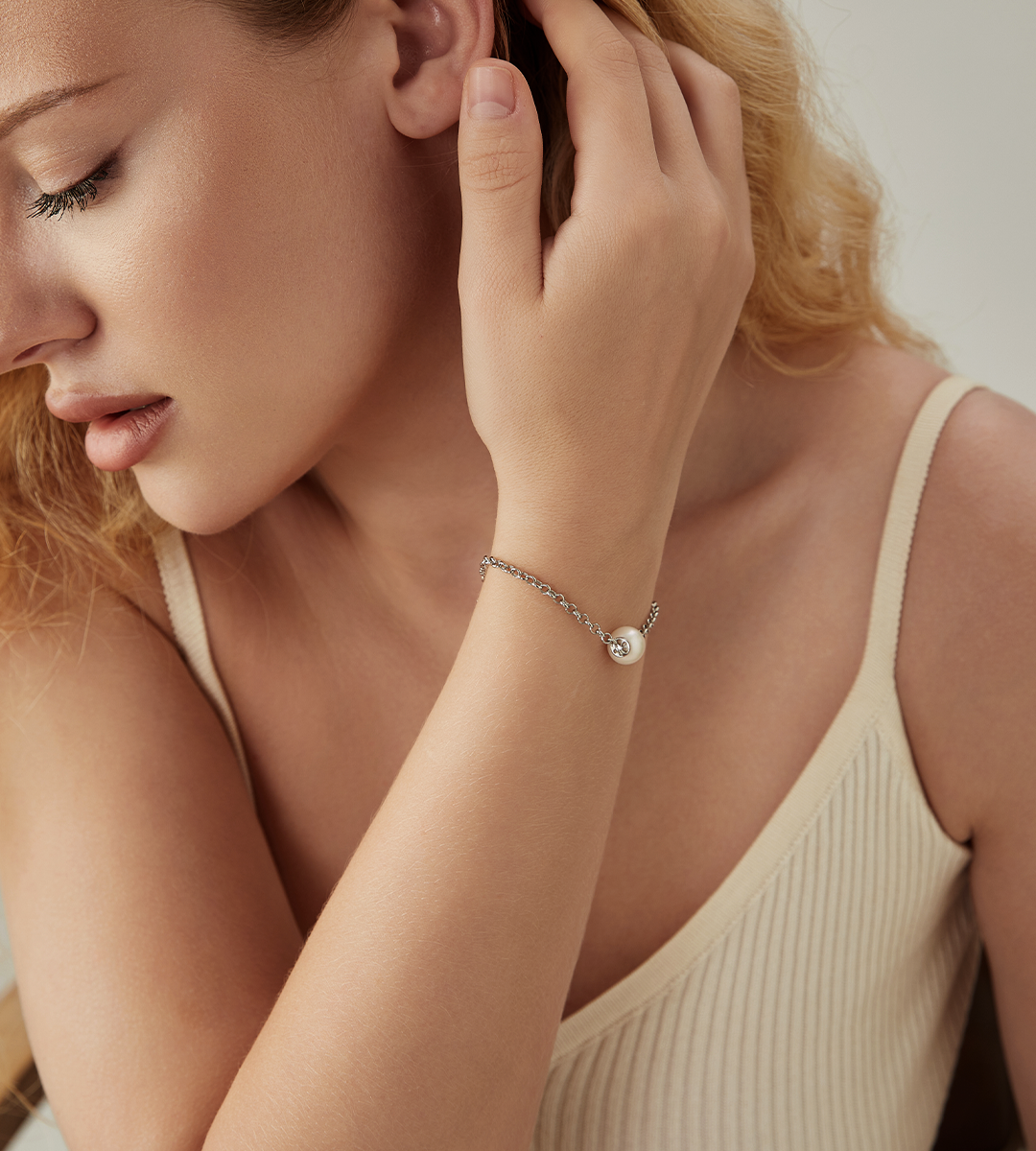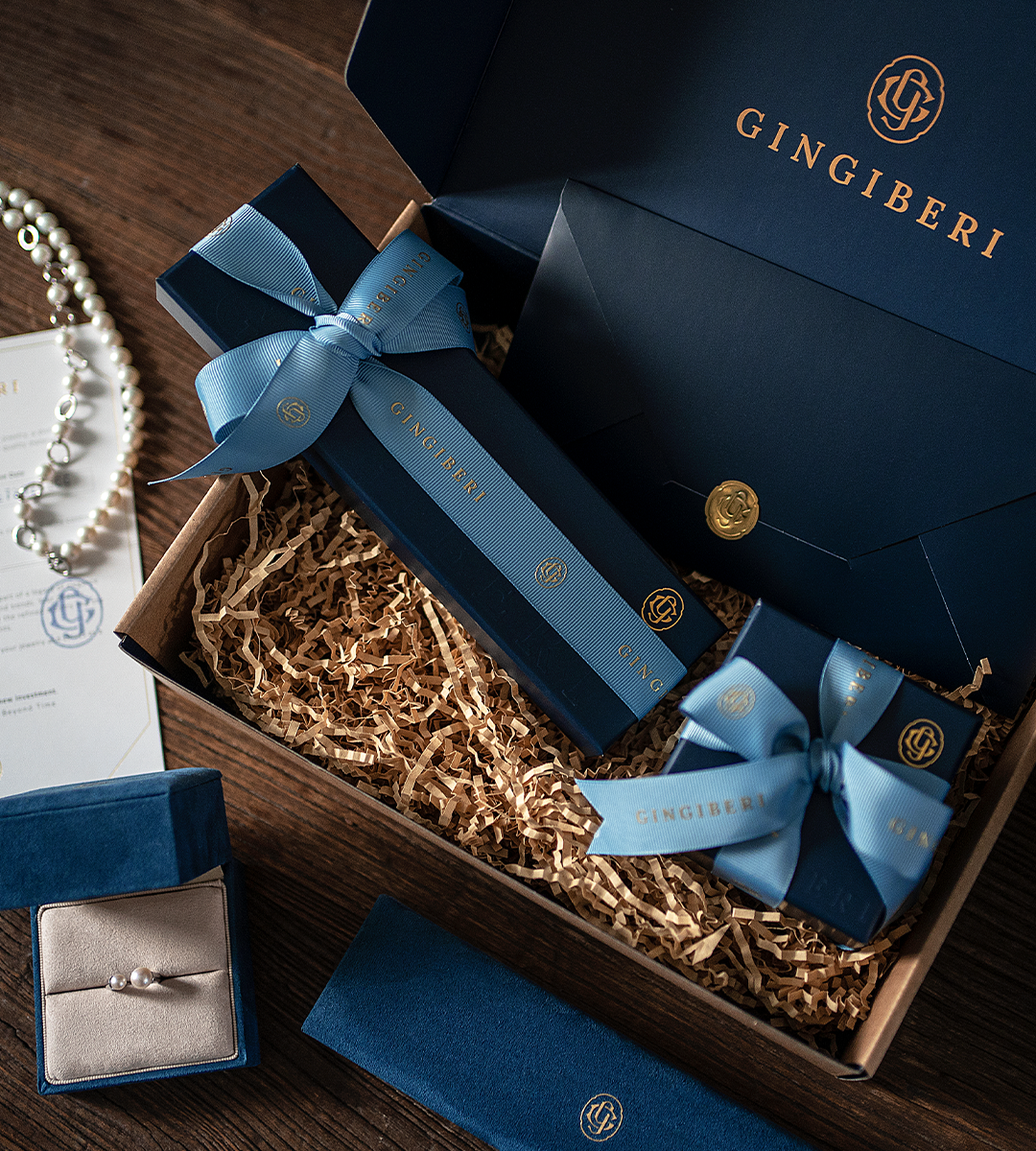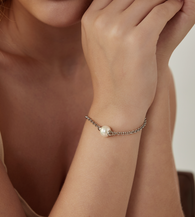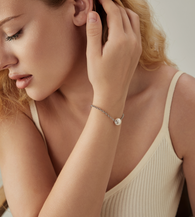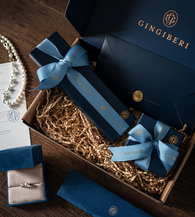 LUMINARY
10-11mm Aurora Pearl Bracelet
High Luster, Round, Clean Pearl
Sterling Silver
Introducing the Luminary bracelet, a stunning piece expertly crafted from sterling silver, adorned with a large, radiant aurora pearl. This 10mm-11mm freshwater pearl displays strong luster, impeccable flawlessness, and an enticingly soft pink overtone, rivaling the glow of sea pearls. The bracelet's adjustable design allows for personalized length, catering to all wearers. Made entirely from hypoallergenic silver, the Luminary bracelet promises a comfortable fit. With its classic, versatile style and an easy-to-use large clasp, this piece makes an elegant addition to any outfit. Experience the blend of luxury and convenience with the Luminary bracelet.
Details
Material: Sterling Silver, Aurora Pearl (Aurora Pearls Are The Finest Type Among Freshwater Pearls)
Pearl Size: 10-11mm
Color: White Gold
For 3 years from the date of purchase, we'll take care of your product if any damage to the material or the workmanship of the jewelry occurs. Just contact us and we'll send you a replacement. Check out more detai is here.
Do you have any doubts or concerns about choosing the right size while purchasing jewelry? Check out our complete size guide!
AS SEEN IN