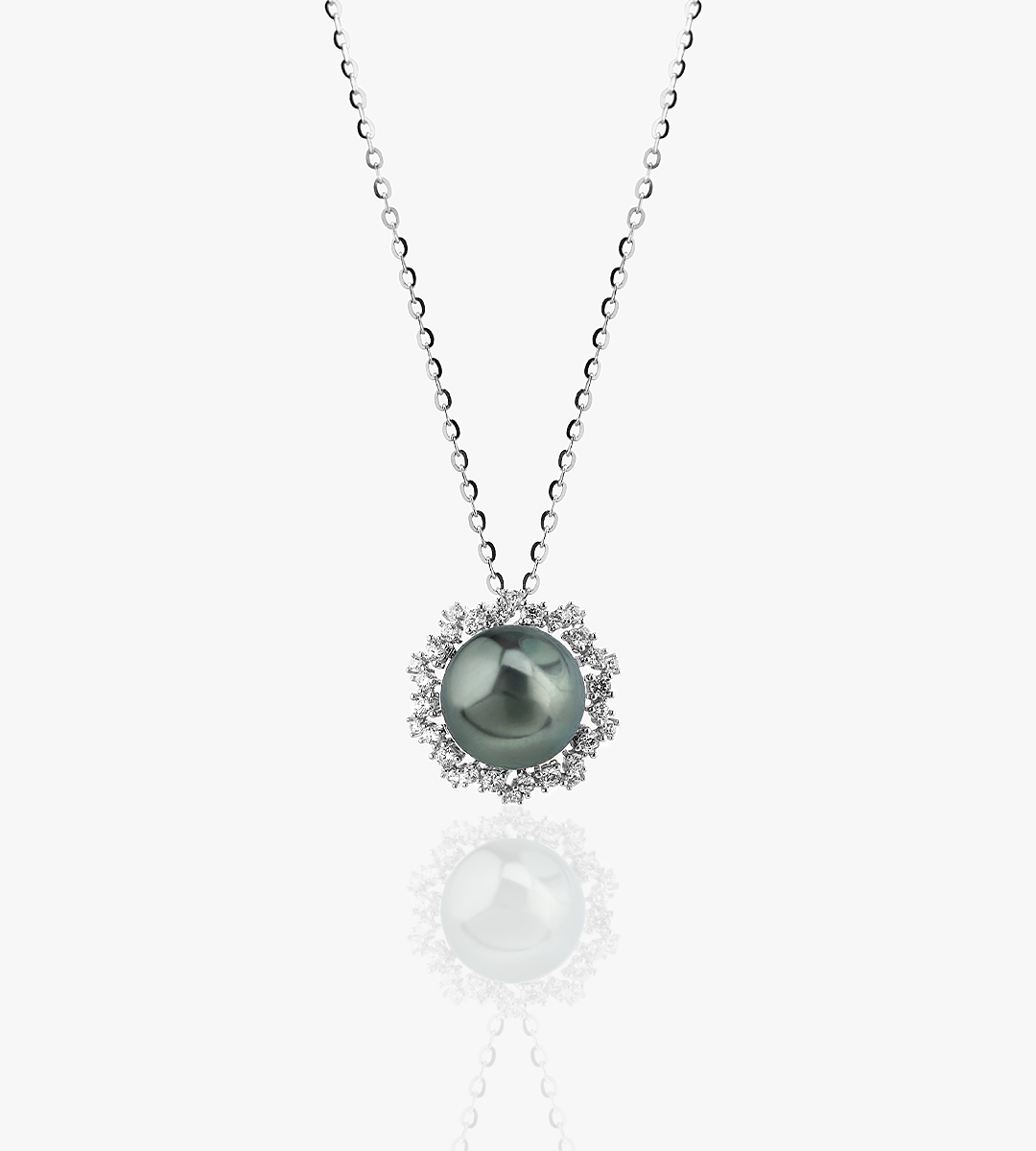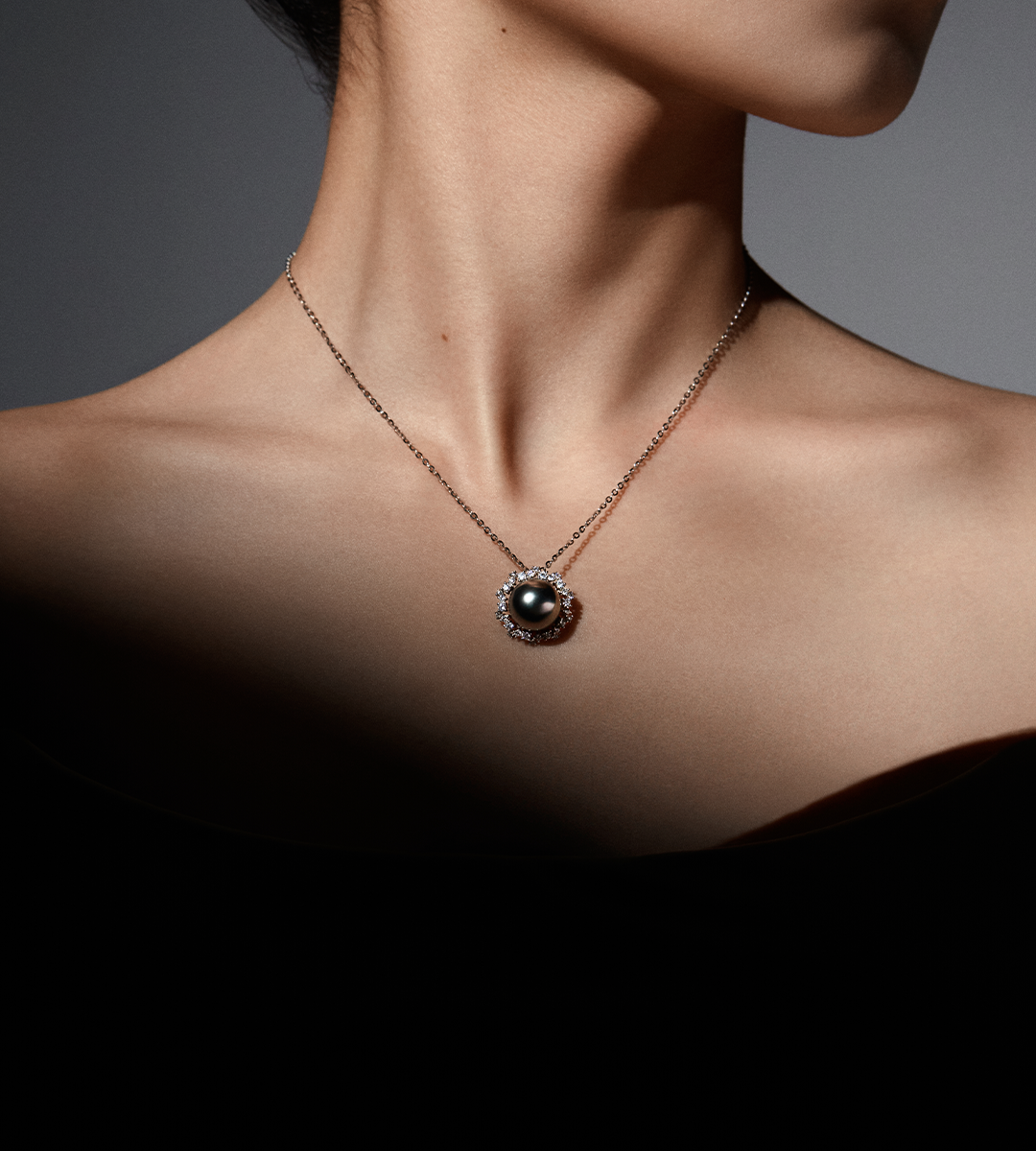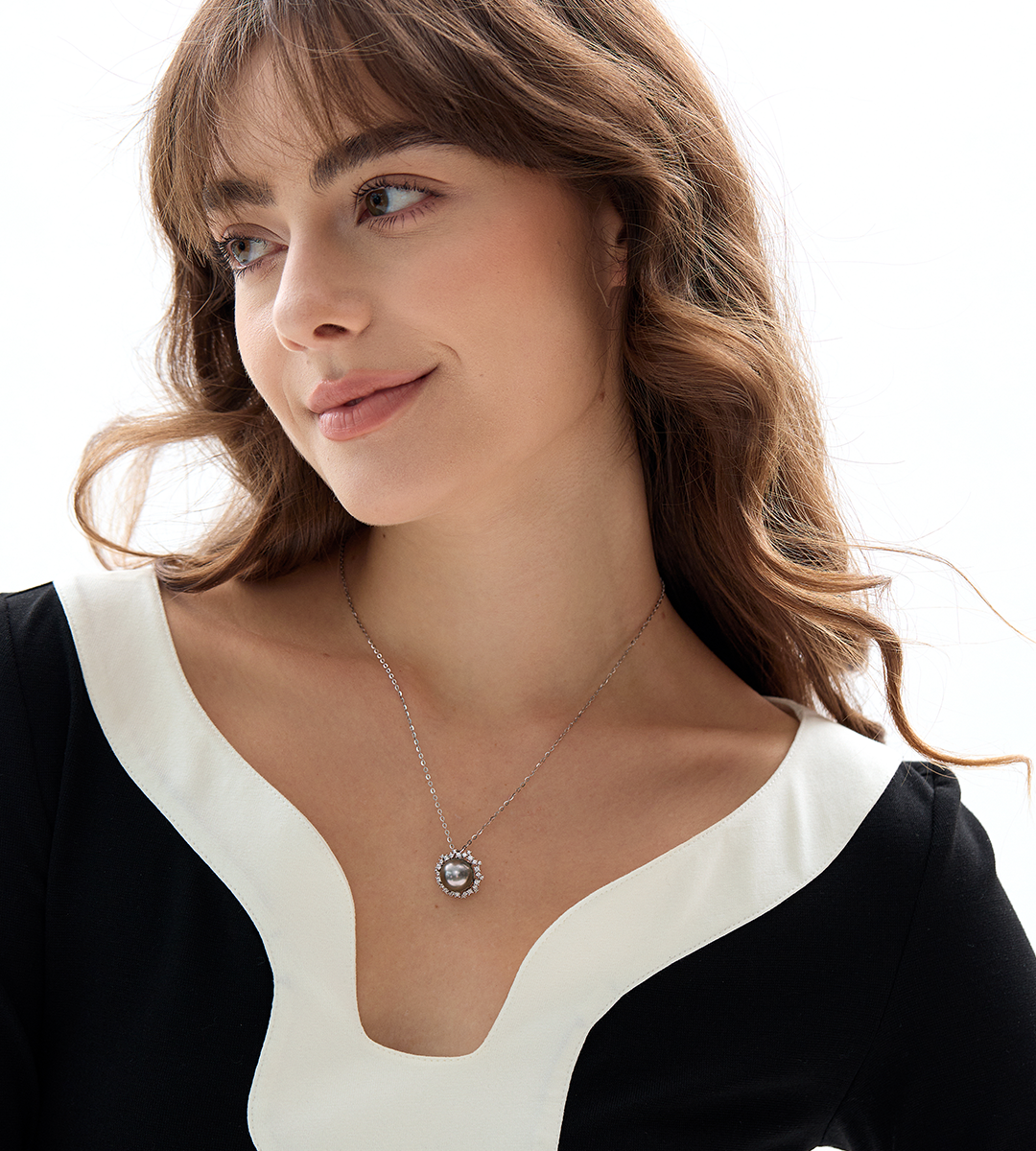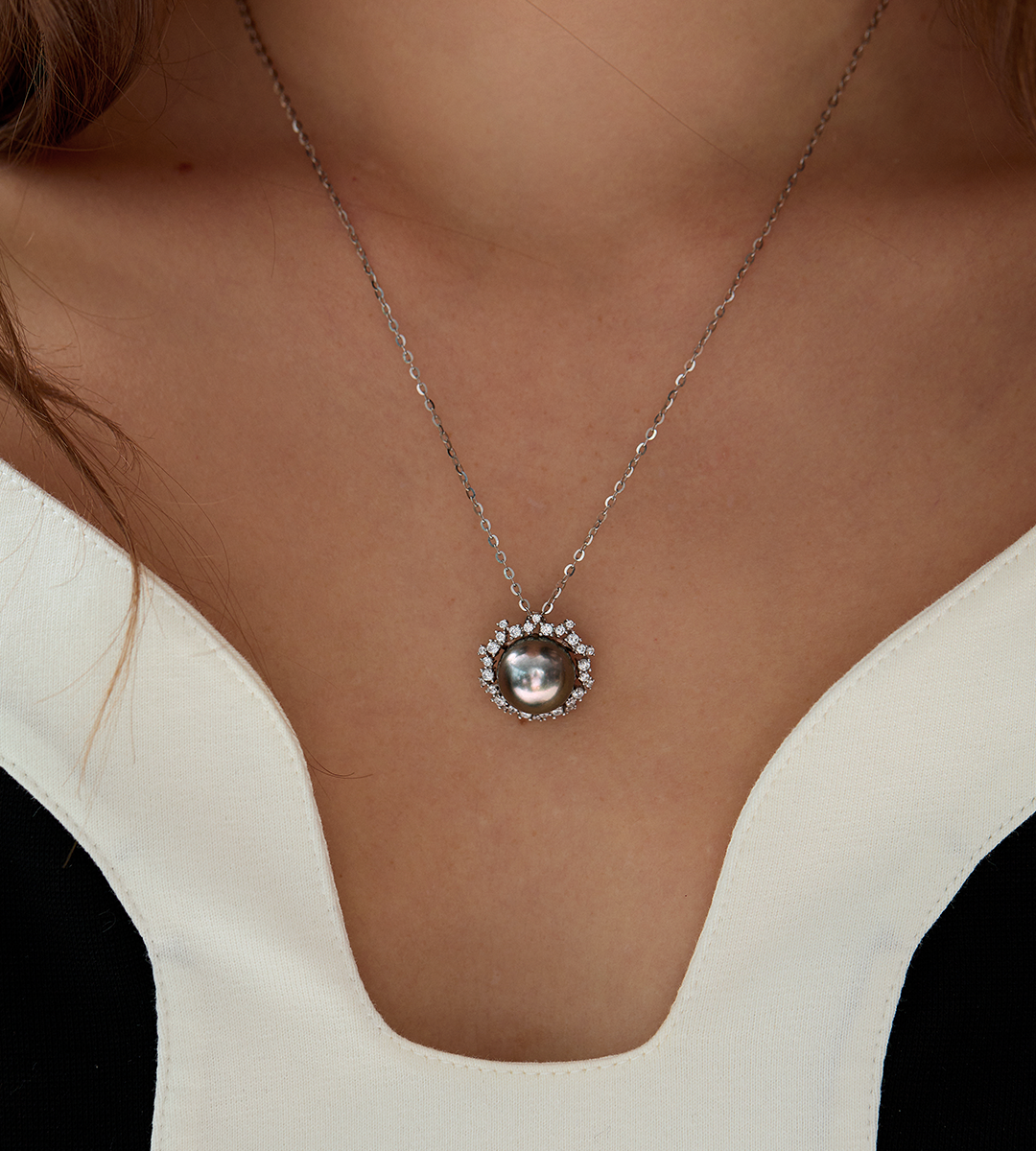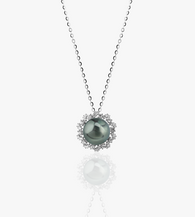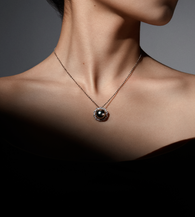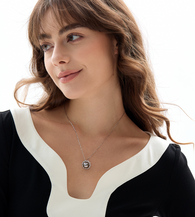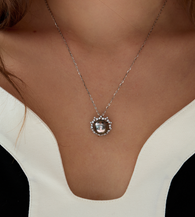 AZURE DAWN
10-11mm Tahiti Black Pearl Necklace
High Luster, Clean Surface Pearl
Sterling Silver
Introducing "Azure Dawn" – a necklace meticulously crafted with a 10-11mm Tahitian pearl and pure silver. The silver base is ingeniously studded with radiant zirconia stones, taking the semblance of a floral halo but with a touch of refined simplicity. This understated design ensures that nothing overshadows its core: the luxurious black luster of the central Tahitian pearl. Handpicked for perfection, this pearl boasts a flawless surface and exudes a dazzling 2A-grade shine. Choosing "Azure Dawn" means embracing a necklace that combines natural beauty with subtle luxury, destined to elevate your regal elegance, making it the star of your jewelry collection. When light dances upon the pearl, it gleams like the first light of dawn, ensuring you remain the center of attention.

Details
Material: Tahiti Pearl, Sterling Silver, Cubic Zirconia
Pearl Size: 10-11mm
Color: White Gold
Length: 40-45cm/15.7-17.7"(adjustable)
For 3 years from the date of purchase, we'll take care of your product if any damage to the material or the workmanship of the jewelry occurs. Just contact us and we'll send you a replacement. Check out more detai is here.
Do you have any doubts or concerns about choosing the right size while purchasing jewelry? Check out our complete size guide!
AS SEEN IN