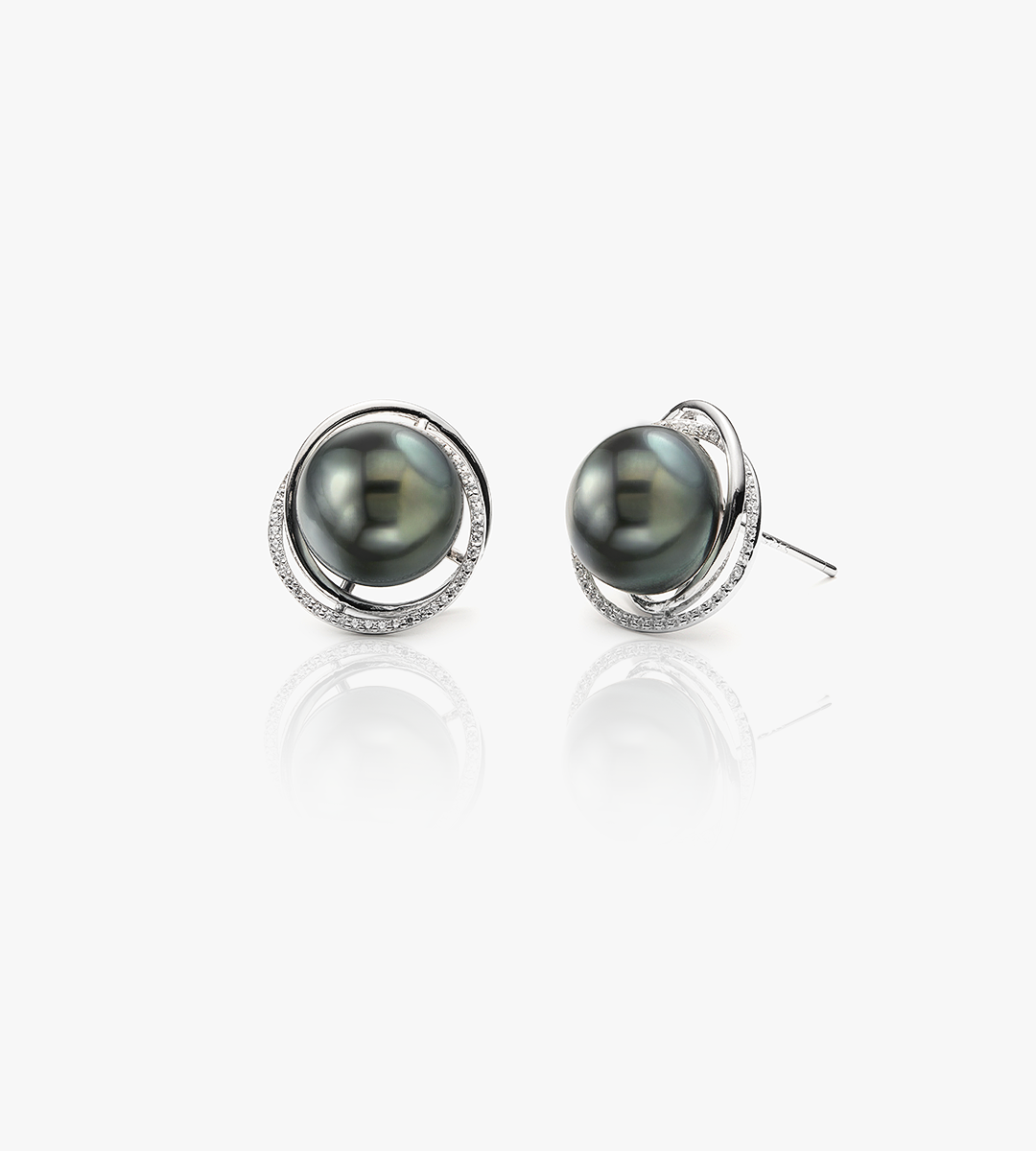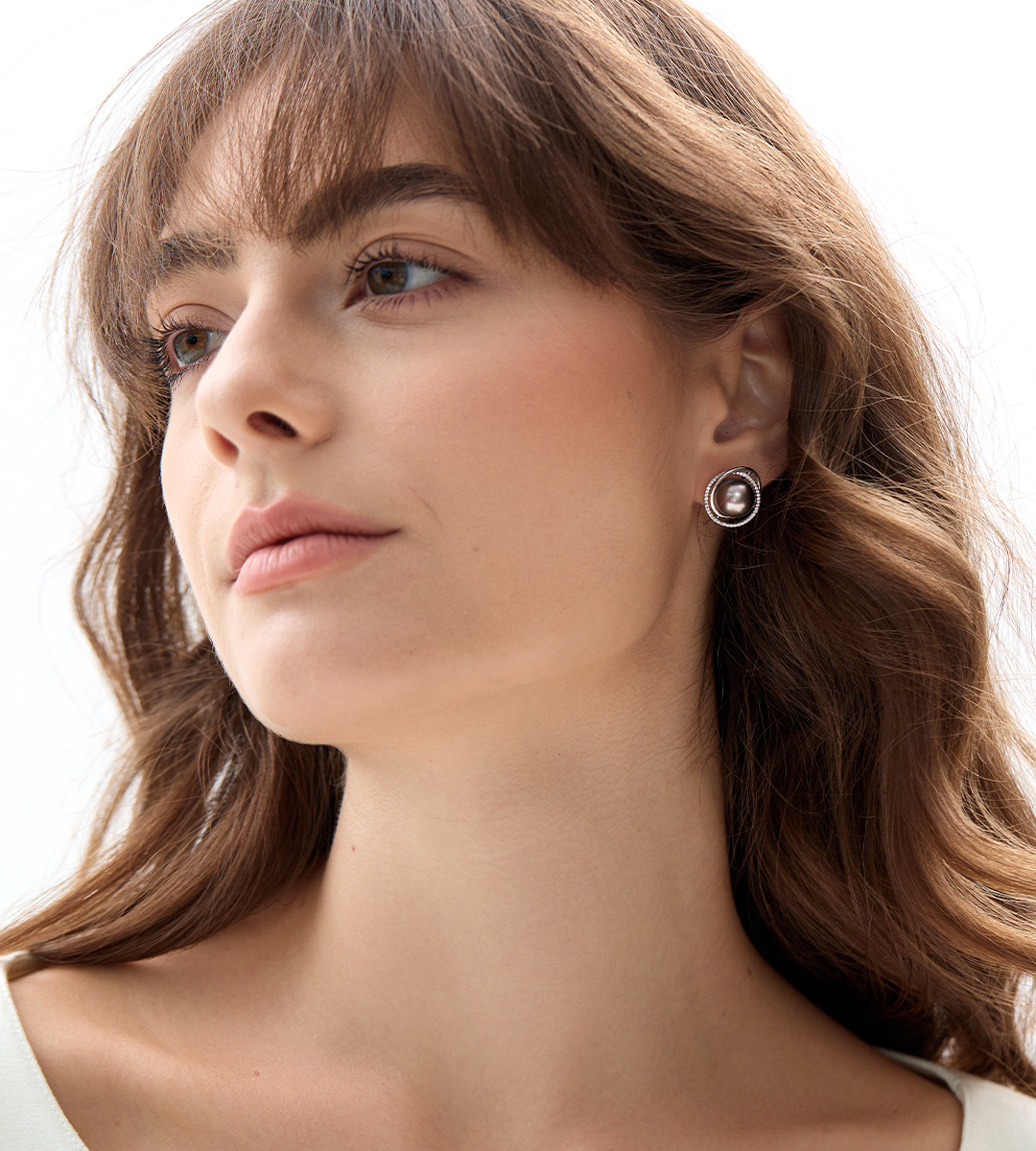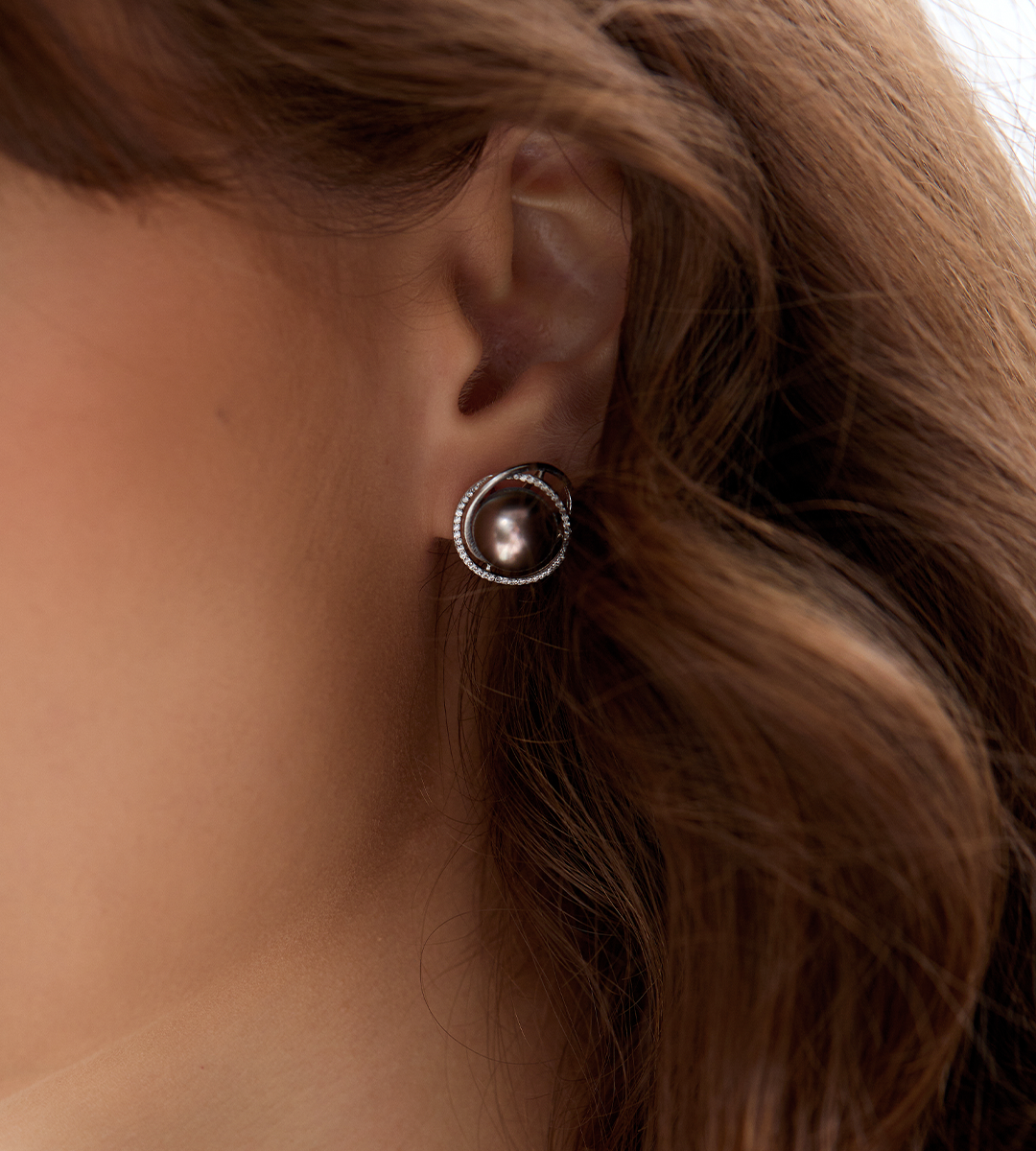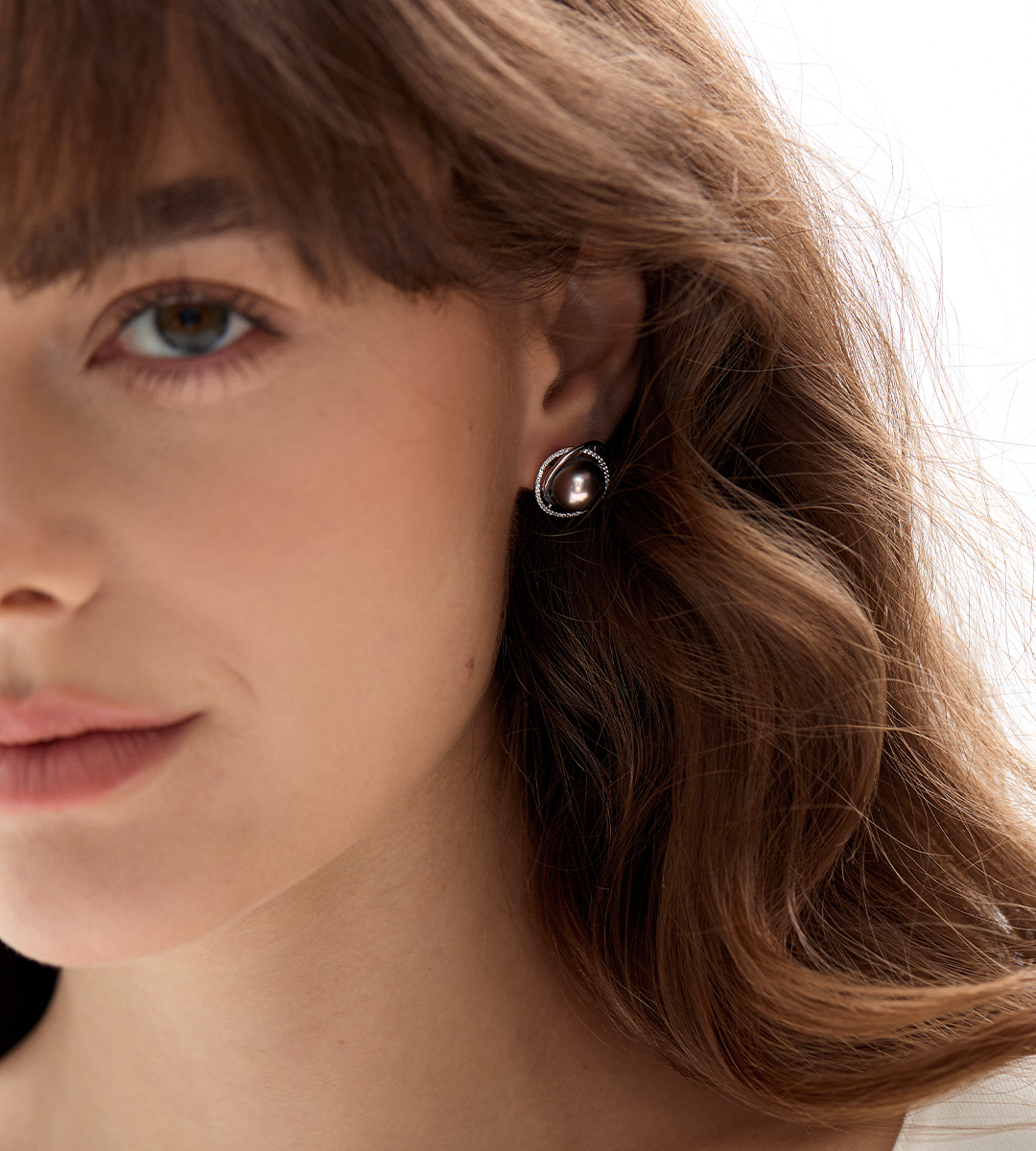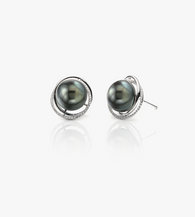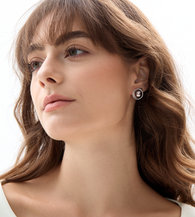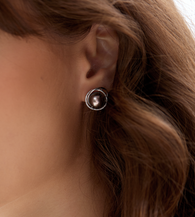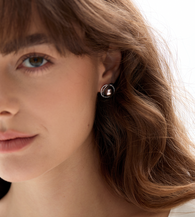 SILVER SERENADE
9-10mm Tahiti Pearl Earrings
High Luster, Clean Pearl
Sterling Silver
The exquisite fusion of Tahitian pearls and sterling silver accents is what sets these earrings apart. The rare and vibrant black hues of Tahitian pearls make them equally opulent and elegant. This pair of sterling silver stud earrings featuring Tahitian pearls is undoubtedly the perfect compliment to refined women. Crafted from sterling silver, these earrings have been meticulously polished to showcase a snow-like white gold hue, imparting a cool yet elegant allure to the wearer. What truly stands out is the center gem, a Tahitian pearl measuring approximately 9-10mm, graded 2A, attesting to its exceptional quality and radiance.

Tahitian pearls, often referred to as the "black diamonds of pearls" due to their rare dark luster, harmoniously blend with sterling silver, creating an indescribable charm for the wearer.

Whether for significant occasions or everyday wear, these earrings add a sense of serene and mystique beauty. They are not just jewelry but the ultimate expression of fashion and taste. Every time you wear them, it's like encountering the mystery and purity of the deep sea once again.
Details
Material: Tahiti Pearl, Sterling Silver, Cubic Zirconia
Pearl Size: 9-10mm
Color: White Gold
For 3 years from the date of purchase, we'll take care of your product if any damage to the material or the workmanship of the jewelry occurs. Just contact us and we'll send you a replacement. Check out more detai is here.
Do you have any doubts or concerns about choosing the right size while purchasing jewelry? Check out our complete size guide!
AS SEEN IN